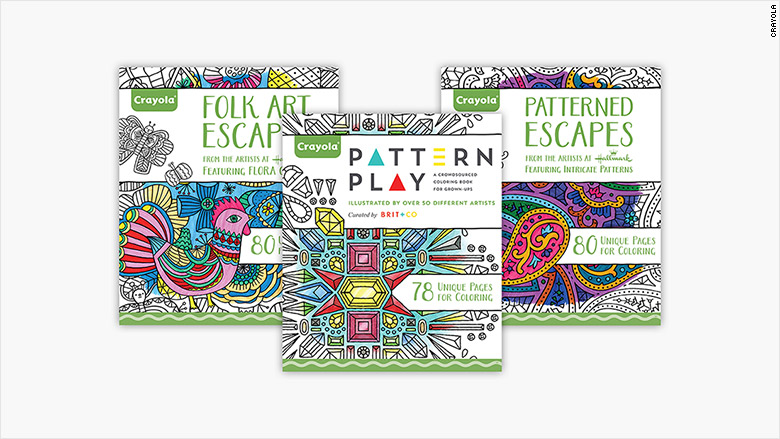 Who says coloring is just for kids?
Not Crayola. The crayon company just launched its first coloring books for adults, something unprecedented in its 112-year history.
"Why can't adults have fun coloring?" said Crayola spokeswoman Erika Merklinger, making a statement that's obvious to some, but not so obvious to those who are unaware that adult coloring is a trend.
Crayola now has five adult coloring books for $9.99 each. The company is also selling a variety of colored pencils and markers with extra fine tip because it's harder to stay within the lines in coloring books for adults, compared to the more simplistic coloring books for kids.
The word "adult" does not mean the books are loaded with mature subject matter. Rather, the lines and designs are more intricate than are found in children's coloring books.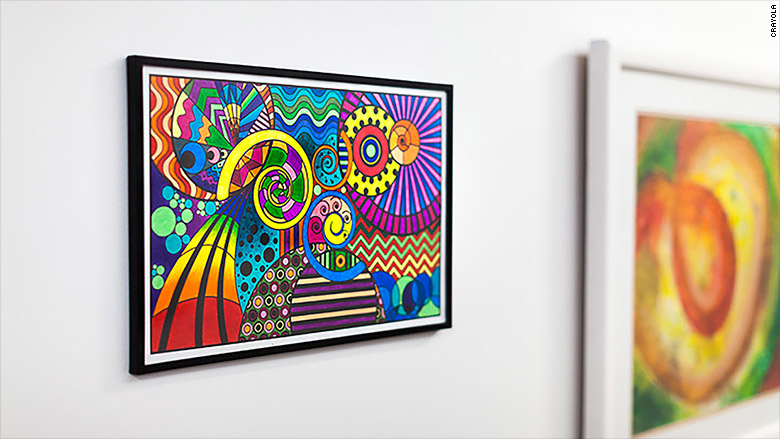 So why do adults want to color, instead of, well, doing something else? Because it's a way to relax in that "stressed out digitally overloaded world that we live in," said Merklinger.
She said each book is 80 pages long and the pages are perforated for framing, for those enthusiastic colorists who want to show off their work.
"The line work is very intricate; the after results are frame worthy," Merklinger said.
The books are being distributed among retailers including Target (TGT), she said. To create the books, Crayola is partnering with Flora Chang, an artist for its parent company Hallmark, and also with the DIY and crafts business Brit + Co.
Merklinger said she's confident the coloring books will sell well, given the success of a product that Crayola has been selling online since September called the Color Escape Adult Coloring Kit.
"Those really provide the full gestalt" of the adult coloring experience, she said.
Crayola also offers free coloring pages on its web site that have been downloaded about 100,000 times. The most popular print is an abstract image called inSPIRALed.
Crayola isn't the only company creating adult books, though it's definitely the biggest. A publisher called Blue Star Coloring offers several different adult coloring books titled "Stress Relieving Patterns." Another publisher called Coloring Books for Adults has several on the market.
For some coloring books, the subject matter is what puts them in the adult category. For example, there's a book called "Sex Position Coloring Book: Playtime for Couples."
Not to even mention the "Fetish Coloring Book." We won't even go there.