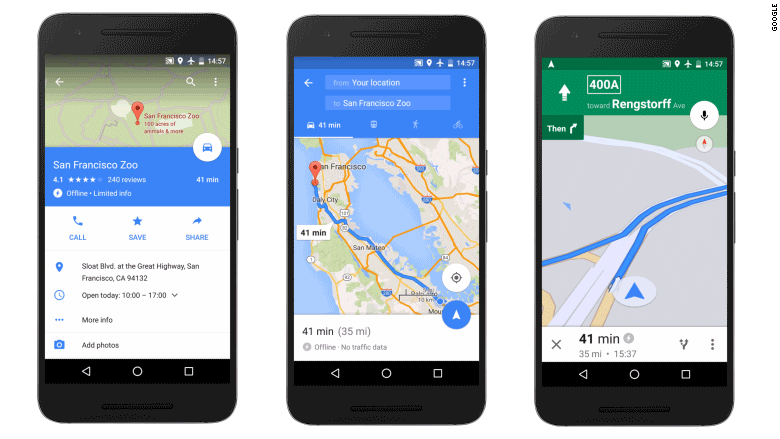 Whether you have limited or low data or you're stuck in a country road with spotty service, Google's Maps will come to the rescue ... offline.
Prior to Tuesday's app update, Google (GOOG) Maps worked offline much like our old school physical paper maps -- it just showed a visual of an area.
Now, Google says you can download any area of the world in a single click and get full, turn-by-turn navigation the next time you are without internet. Google previewed this feature at this year's Google I/O developers conference in May.
With the Maps update, the app will now allow people to search for specific destinations. They can also access information about businesses, such as hours of operation, contact information and ratings.
The Google Maps update has already started to roll out to Android phones, and the iOS update is coming soon.
Many real-time features like traffic information, user generated photos and satellite views are still not included. However, the data stored offline gets seamlessly updated with real-time information as soon as you get connected to the internet again.
Offline Maps is available globally in more than 200 countries.