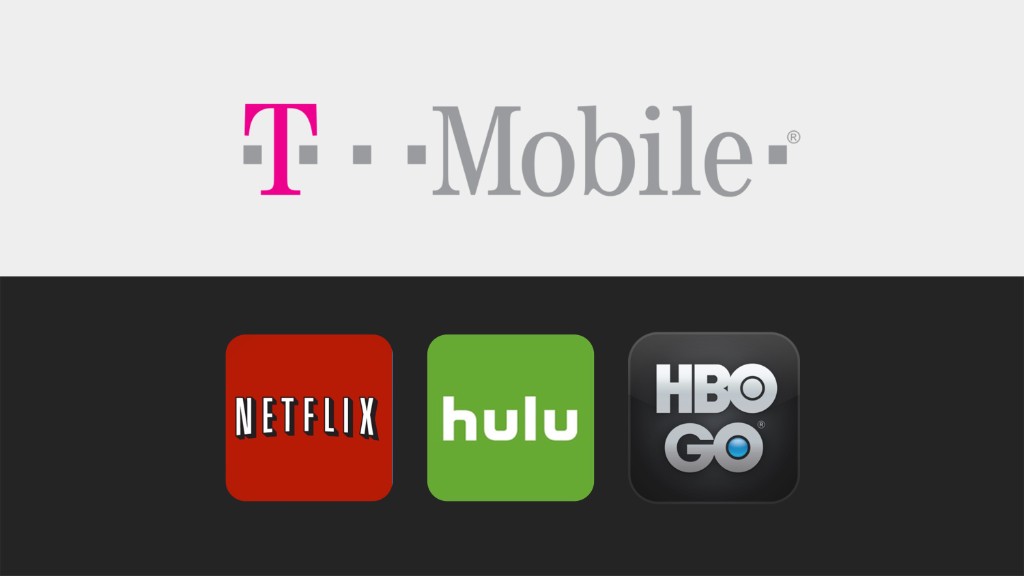 T-Mobile wants its customers to stream movies and TV shows to their hearts' content.
The company announced on Tuesday that video streaming from certain apps will no longer count toward customers' data plans.
A total of 24 services are included in T-Mobile's new "Binge On" program, including Netflix (NFLX), HBO Go, Hulu and ESPN. (This is similar to what T-Mobile launched last year with "Music Freedom.")
During an event to kick off the promotion, the company said it welcomes any streaming video service that wants to work with them -- including porn apps.
"Yes. Of course," said T-Mobile CEO John Legere when asked if he would consider adding adult video apps. "Any legal content that meets the tech requirement will be brought in."
T-Mobile isn't getting paid by the streaming services to do this, nor is it paying them. The company says they're all working together to "optimize" video for mobile, which is one of the top ways people use data on their phones.
"Customers want reliable video," Legere said. "It's a big, big pain point."
The "Binge On" feature will launch later this month. Videos stream at 480p, which isn't high-definition, but Legere said will be "DVD quality or better." If you want to stream higher-quality video, you can turn off the Binge On feature, though streams would count toward your data plan.
Videos on Facebook (FB) and YouTube aren't part of this initial release because, T-Mobile says, the company has to find "a reliable way" to identify what is video.
On Tuesday, T-Mobile also said it would double the amount of data that people are paying for while keeping prices the same, and introduce a new family plan package that gives everyone in the same family the same amount of data instead of just sharing one bucket.
All of this is part of the company's "Un-Carrier" strategy -- a way to differentiate itself from competitors by offering better pricing options on wireless services.
Among the other "Un-Carrier" changes that T-Mobile (TMUS) has made over the past two years:
free international roaming
paying off rivals' early termination fees
streaming music that doesn't count against customers' data plans
free 7-day smartphone loans
free in-flight connectivity for customers
At the beginning of the year, the CEO of T-Mobile's parent company Deutsche Telekom said that T-Mobile's "very aggressive promotions" have been helpful in growing its customer base. But he admitted that T-Mobile's Uncarrier strategy isn't sustainable.
"We have done what we had to do," said Tim Hoettges. "The question is always the economics in the long term ... and earning appropriate money. You have to earn your money back at one point in time."
On Tuesday, Legere said that "this is actually incredibly good for investors."
-- CNNMoney's David Goldman contributed to this report.