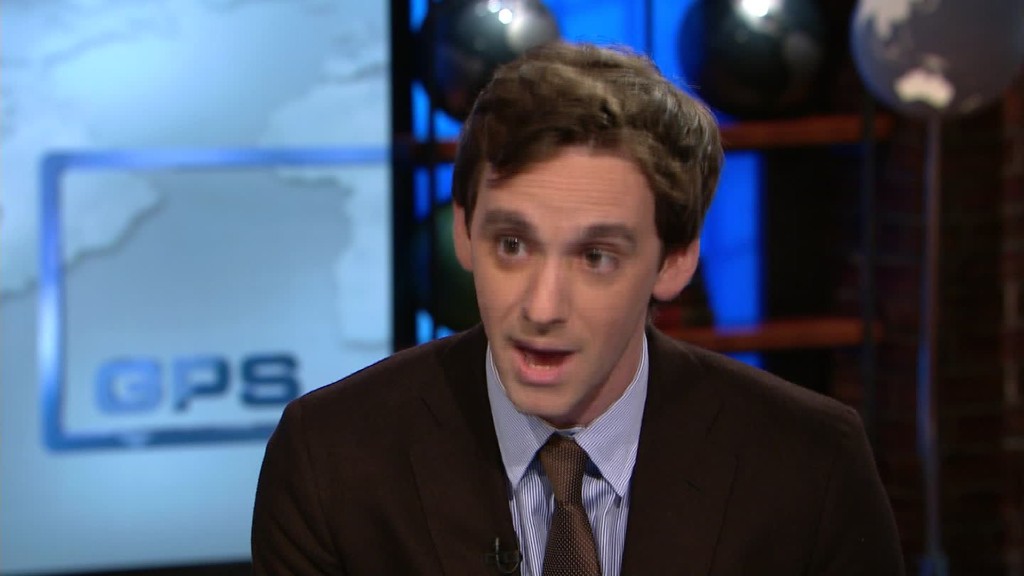 Silicon Valley isn't the only place to fetch a desirable tech job.
Companies you might not expect, including GE (GE), MasterCard (MA), L'oreal (LRLCF), and GM (GM), are just as focused on innovation as their Big Tech counterparts.
These companies are trying to change the way they're perceived among computer programmers, software developers, cybersecurity analysts, and all sorts of other tech professionals who typically look first to Silicon Valley firms for jobs.
Here's a look at non-tech companies that are actively hiring in tech:
General Electric
What it's known for: GE builds industrial equipment and software for the manufacturing sector, public utilities, and health care industry.
Why it's hiring in tech: People and businesses are buying more and more products and machines that can go online and be connected to one another.
That's why Jennifer Waldo, HR manager for GE Digital, told CNNMoney that the company is looking for "hardware designers who understand software development and software developers who understand hardware design."
GE started promoting itself as a "digital industrial company" earlier this year. In September, the company also began a giant ad campaign to try to reinforce its new identity as a recruiting tool.
MasterCard
What it's known for: There are more than 1.7 billion MasterCard credit cards in the world. The company processes, on average, 43,000 transactions every minute.
Why it's hiring in tech: Payment technology is rapidly changing -- thanks to the explosion of mobile devices and services.
In 2010, the company created MasterCard Labs, an internal department to help the company test new products without interfering with its current operations. Employees participate in "innovation competitions" several times a year, and MasterCard Labs experiments on more than half of the ideas.
MasterCard's Qkr app, for mobile ordering and payments, came out of one of these internal contests.
L'Oréal
What it's known for: L'Oréal makes cosmetics, fragrances, skin care, and haircare products.
Why it's hiring in tech: L'Oréal likes to remind people that it was founded by a scientist, and that innovation is part of the firm's "genetic code."
Three years ago, L'Oréal created a new department called the "Technology Incubator" to focus solely on technological innovation.
The lab's first project was Makeup Genius, an augmented reality app. Makeup Genius allows people try on different makeup products -- virtually, in real-time -- through a phone or tablet's selfie camera.
The Technology Incubator also recently partnered with U.S. biotech firm Organovo (ONVO) to make 3-D printed skin tissues for product testing.
"(W)e uncover disruptive innovations across industries that have the potential to transform the beauty business," said Guive Balooch, global vice president of L'Oréal's Technology Incubator.
General Motors
What it's known for: The automaker is the parent company of Buick, Chevrolet, GMC, and Cadillac.
Why it's hiring in tech: The company says it's focused on two big areas right now: making internal combustion engines more efficient and autonomous driving.
"We need people who want to be part of a team that wants to reinvent the automobile," said Dan Flores, a spokesman at GM.
GM says it is actively developing technology for electric vehicles, hydrogen fuel cells, and vehicles that can drive on their own.
The company has already made progress on these fronts with its Chevrolet Spark electric vehicle, "Project Driveway" program, and Chevrolet Electric Networked-Vehicle, respectively.