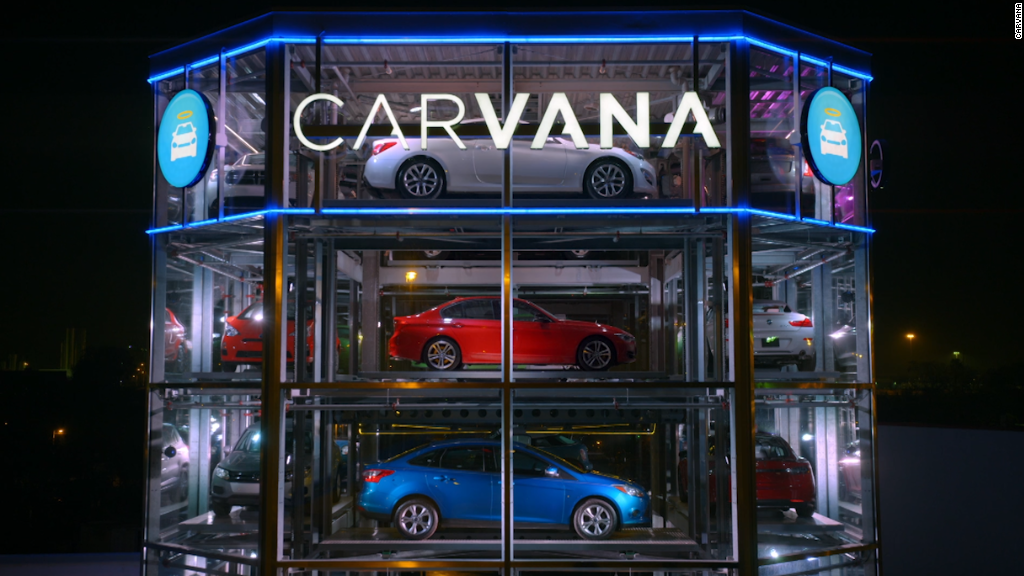 The used-car Web site Carvana has opened what it's calling the world's first coin-operated car vending machine. The coins are extra-large tokens and, as you might guess, you don't actually buy the car from the machine.
Instead, you order your car on-line. Then you can, if you want, go to a location in Nashville, Tenn., and pick your car up from the giant machine which is, essentially, a glass-walled automated parking garage.
"Carvana's mission is to create a better way to buy a car, and this new Vending Machine will be a one-of-a-kind experience that mirrors just how simple and easy we've made it to buy a car online," said Ernie Garcia, founder and CEO of Carvana.
For now, the Nashville location is Carvana's only fully automated "car vending machine," but the company plans to build more. Customers who live outside the Nashville area, but who want to pick up their car from the vending machine, will have to fly to Nashville. Carvana will provide up to $200 for airfare and will also provide transportation from the airport.
The vending machine is a five-story glass tower that can contain up to 20 cars. In the unlikely event your car gets stuck in the vending machine you will not be able to shake the building to get it loose.