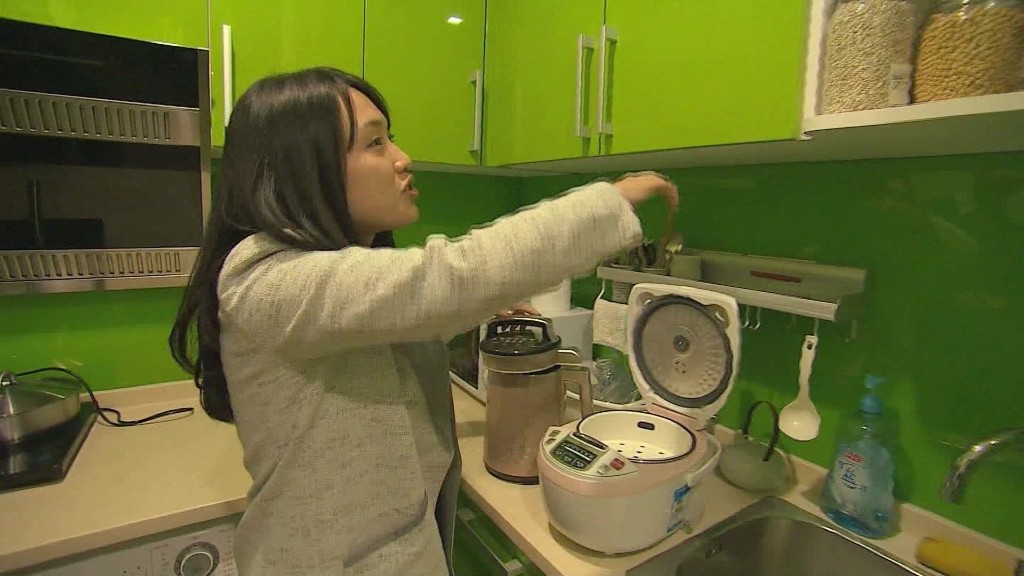 Alibaba smashed its own "Singles' Day" record on Wednesday, ending the world's single biggest shopping day with sales of $14.3 billion.
It's a staggering figure -- but is it the best gauge of Alibaba's success?
The sales figure, reported in terms of gross merchandise volume (GMV), was 60% higher than last year.
But here's the thing: Experts say that GMV doesn't always paint a complete picture, even though e-commerce firms like Alibaba (BABA) and Amazon (AMZN) frequently use the measurement.
GMV tallies the monetary value of buying activity over a certain period of time, but it doesn't take into account various hiccups -- for example, customer returns, or if the seller runs out of stock and can't deliver the product. That means final sales numbers will likely be lower.
"With a sales holiday like this, because there is a lot of impulse purchasing and a lot of gifting, there is no guarantee that people are going to end up liking the product," said China Market Research's Ben Cavender.
"Alibaba does see a spike in returns following these sales days," he said. "Once you start dealing with returns, it's going to wipe out most of your margins from the sales in the first place."
Related: Chinese shoppers fuel baby formula shortage in Australia
Think about it this way: After paying $300 for three pairs of shoes, a customer decides they only like one pair, and returns the others. The transaction generates $300 in terms of GMV, even though the customer spent only $100.
Alibaba wouldn't specify how many returns it receives, but a spokeswoman said "the number of returns to the entire GMV is miniscule." Alibaba shares fell 2% on Wednesday in New York.
The other thing to remember is that $14 billion in GMV doesn't translate to $14 billion in revenue for Alibaba. The company makes its money from fees or commissions paid by sellers on its online portals.
For Alibaba, GMV "doesn't mean that much, because it's no guarantee of the money they're going to make off the transaction," Cavender said.
Still, the metric highlights the massive buying power of Chinese consumers, who continue to spend despite slower economic growth in the country.
Alibaba and its rivals are gunning to get a bigger slice of the market. China is already one of the largest online retail markets in the world, and the fastest-growing. The industry brought in roughly $210 billion in 2012, and is expected to hit $650 billion by 2020, according to McKinsey.