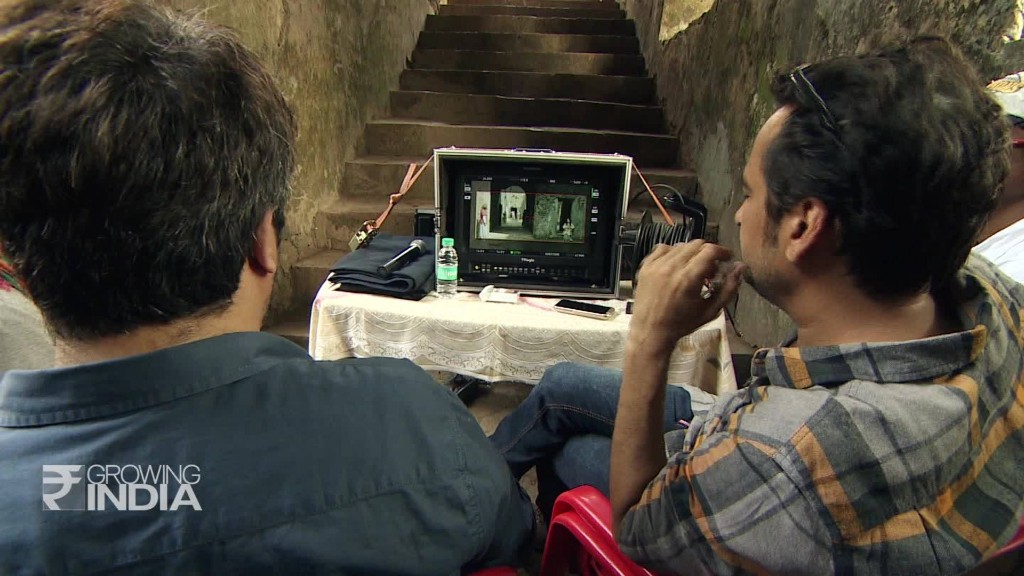 If you've watched recent episodes of "Homeland," "The Americans," "The Mindy Project" or "Quantico," you may have noticed something unusual: Indian actors in prominent roles with major screen time.
The latest example is Aziz Ansari's critically acclaimed Netflix (NFLX) series "Master of None." The comedy, which tackles modern dating, technology and friendship, has debuted to rave reviews. Yet it is far from light fare.
Ansari, best known for his stand-up comedy and playing Tom Haverford on "Parks and Recreation," weaves incisive commentary on race and media into the fabric of the eminently binge-watcheable show.
The comedian's parents, who play themselves in several episodes, emigrated to the United States from Tamil Nadu, India. In "Master of None," Ansari not only focuses on the immigrant experience, but also how minorities are portrayed on television.
"Even though I've sold out Madison Square Garden as a standup comedian and have appeared in several films and a TV series, when my phone rings, the roles I'm offered are often defined by ethnicity and often require accents," Asnari wrote this week in an essay published by The New York Times.
One of the early episodes of "Master of None," called "Indians on TV," is devoted to the theme, addressing the casual racism directed toward South Asians and other minorities by Hollywood talent agencies and executives, while destroying the flimsy logic offered as justification.
In one scene, which features three Indians, Ansari's character explains the entertainment industry's "rule of two" to friends Anush (Gerrard Lobo) and Ravi (Ravi Patel), who are also struggling actors.
"They just don't want two Indian dudes starring in a sitcom," Ansari's character says. "Indians just aren't at that level yet. Yeah, there are more Indians popping up every now and then, but we're like set decoration."
In his writing and comedy, Ansari frequently returns to two particular examples of industry bias: One is a 2012 advertisement for Popchips in which Ashton Kutcher puts on brownface and a bad Indian accent to play a Bollywood producer named Raj; the other is the 1998 film "Short Circuit 2," in which a white actor plays an Indian scientist.
"Seeing an Indian character in a lead role had a powerful effect on me, but it was only as I got older that I realized what an anomaly it was. I rarely saw any Indians on TV or film, except for brief appearances as a cab driver or a convenience store worker," Ansari wrote in the NYT.
It wasn't until years later, when Ansari was in college, that he realized the Indian actor from "Short Circuit 2" was, in fact, white.
Attitudes appear to be changing, however. Ansari is, after all, the star of his own sitcom. Mindy Kaling, born in America to a Tamil father and a Bengali mother, has a show on FOX. Both worked as supporting actors on popular series ("The Office," for Kaling) before landing their own shows.
The American-born actors have been joined on the small screen by Indian actors Nimrat Kaur, who plays a sultry Pakistani intelligence agent on "Homeland," and Rahul Khanna, who has a part on FX spy thriller "The Americans."
Perhaps the most notable example is FBI drama "Quantico," which airs on ABC and features Bollywood actress Priyanka Chopra in a starring role. The show is a ratings hit, and has been promoted heavily by the American network. The program has crossover appeal, too: It's airing on Indian TV, albeit with a slight delay.
These characters are notable for their depth and sophistication: The gas station attendant stereotype that Ansari despises has been replaced by strong, confident -- and often female -- characters that do more than serve as a punchline.
It's a start.