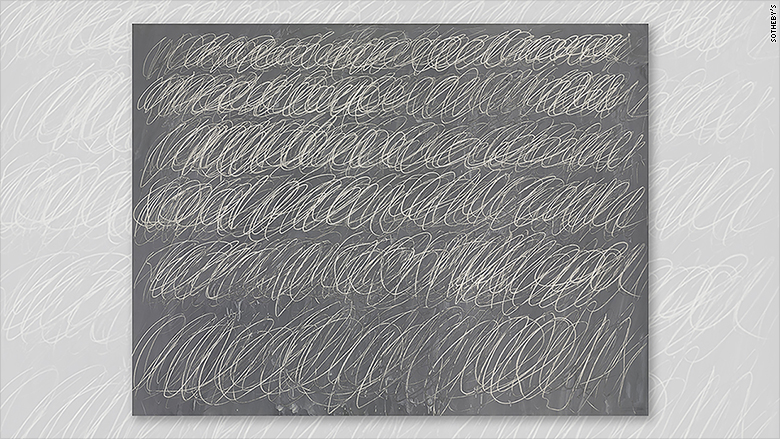 The modern art market is on fire.
Sotheby's just sold $1.1 billion worth of art in eight days, a record for the auction house.
It sold nearly $300 million worth of contemporary art on Wednesday alone, led by Cy Twombly's "Untitled (New York City)" for $70.5 million. The 1968 oil painting is a series of loops on a sprawling canvas that resembles a chalkboard.
Included in that sale was "Mao," Andy Warhol's pop portrait of the Communist dictator, which went for $47.5 million.
Earlier in the week Sotheby's sold a 1901 nude by Picasso called "La Gommeuse" for $67.5 million.
The auction house has another contemporary art auction scheduled for Thursday, featuring more art from Warhol, Jasper Johns, Richard Serra and Roy Lichtenstein, known for his comic book style paintings comprised of colorful dots.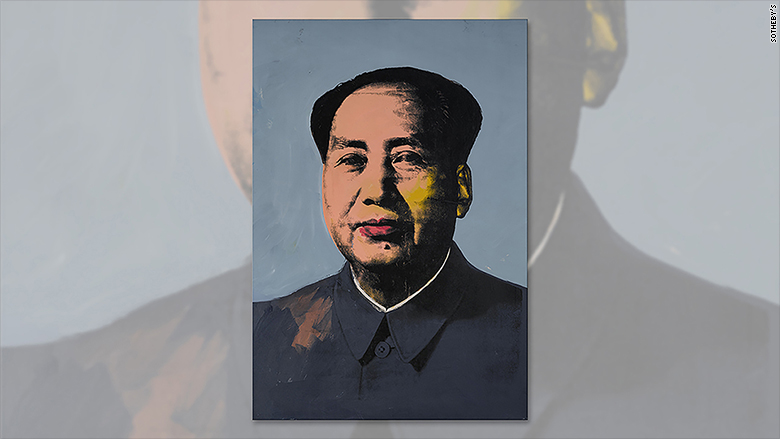 Sotheby's started its auction series on Nov. 4 with a massive collection from the late shopping mall magnate A. Alfred Taubman, selling $377 million worth of art that first day. The centerpiece was the 1919 portrait "Paulette Jordan" by Amedeo Modigliani.
Christie's has made its fair share of hefty sales recently as well. On Monday it sold Modigliani's century-old portrait "Reclining Nude" for $170.4 million. It's the priciest painting by the artist to ever sell, and the second-most expensive ever sold at auction. A Shanghai museum owned by Chinese billionaire Liu Yigian bought the painting.
Related: World's wealthiest are stashing their cash in art
Christie's sold a painting from Lichtenstein called "Nurse," for $95,365,000, a record for the artist, on the same day.
Experts in the art industry say the high-end market is being driven by investment-minded collectors who see art as a safe place to stash their cash during a time of economic uncertainty.
Picasso is still king of the modern art market. His 1955 painting, "Les femmes d'Alger," is the most expensive ever sold at auction, fetching $179 million at Christie's earlier this year.
Christie's is slated to sell more modern art on Thursday and Friday, including works by Picasso, Joan Miró and Salvadore Dalí.