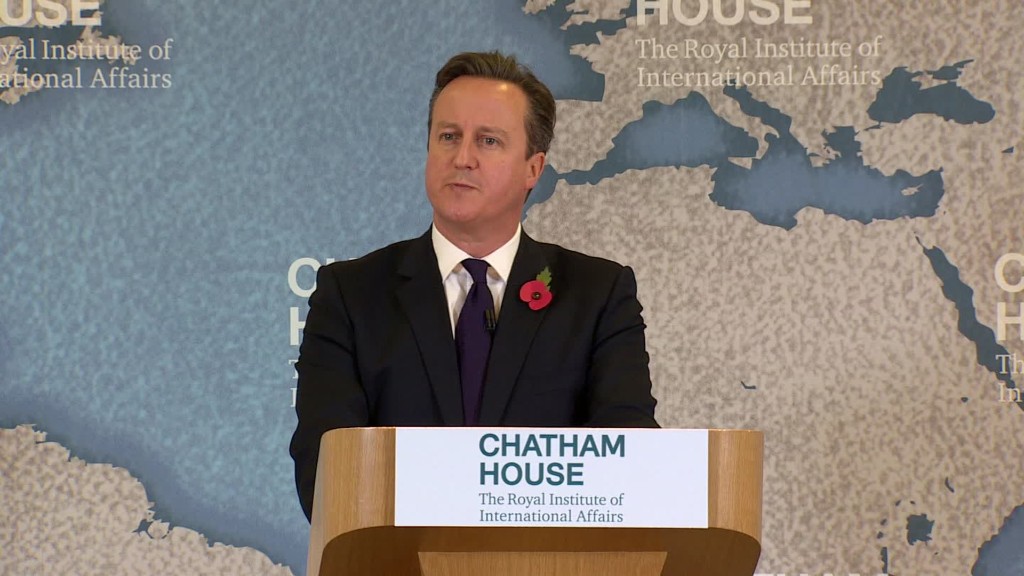 British Prime Minister David Cameron has made austerity a signature policy since winning office in 2010. The Conservative leader has argued the U.K. needs to slash spending or risk its economic future.
Now it seems the cuts may have gone too far -- even for Cameron.
In a letter leaked to the media this week, Cameron complained that the county of Oxfordshire, which is governed by his own party, was cutting too much.
He lamented the county's proposed cuts to "frontline services" such as libraries and museums and services for the children and elderly.
In response, the local government complained it had no choice but to slash such "front line" services because it had already cut so much.
Related: How to find ever more cuts in the U.K. budget
This is the Cameron government's latest spending clash with members of his own party.
Earlier this year, the Cameron government announced it wanted to trim tax credits used by the working poor. The proposal was shot down by the upper house in Parliament, where the Conservatives are the biggest party.
"It is not inertia that keeps the unemployed immobile: it is simply that, without help, they are trapped," former Conservative Prime Minister John Major said in a speech this week seen as a subtle swipe at Cameron.
If Cameron backs down on tax credit reform, the government is certain to look for savings elsewhere. And that could mean more reductions to welfare spending and even more complaints.
"The government is reaching the limits of cuts that can be made to the working-age welfare system," a group of members of Parliament from major parties warned.
The next moves will be revealed in two weeks when the government is set to update its austerity plans.