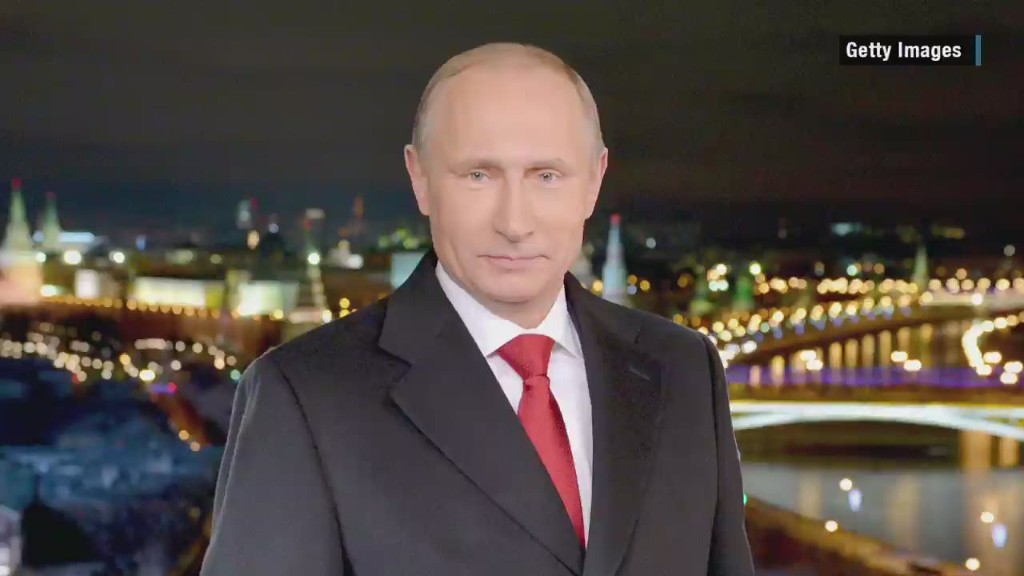 The Russian economy took another slide in the third quarter, shrinking by 4.1% compared to the same period last year.
This marks the third consecutive quarter of contraction, keeping the country firmly in a deep recession.
However, economists said it could have been worse. After all, Russian GDP dropped by a more dramatic 4.6% in the second quarter.
"The worst of the recession appears to now be over," said Liza Ermolenko, an emerging markets economist at Capital Economics in London. "Monthly activity data suggest that Q3's improvement was driven by the industrial sector."
A combination of Western sanctions and low oil prices have seriously hurt the country's economy since 2014.
Western nations turned on Russia after it seized control of Ukraine's Crimea region and began supporting separatist fighters in eastern Ukraine in early 2014.
Russian Prime Minister Dmitry Medvedev estimated in April that Western sanctions would cost Russia over $100 billion.
The 60% collapse in oil prices since the middle of 2014 made the situation much worse. Russia is heavily dependent on its oil riches -- a large portion of government revenue comes from oil and gas exports.
The ruble has lost half its value against the dollar since the start of 2014, and inflation has soared.
The International Monetary Fund expects Russian GDP will shrink by 3.8% this year and by another 0.6% in 2016. Meanwhile, it estimates that inflation will hit 15% this year, and average 8.6% in 2016, wreaking havoc on people's budgets.