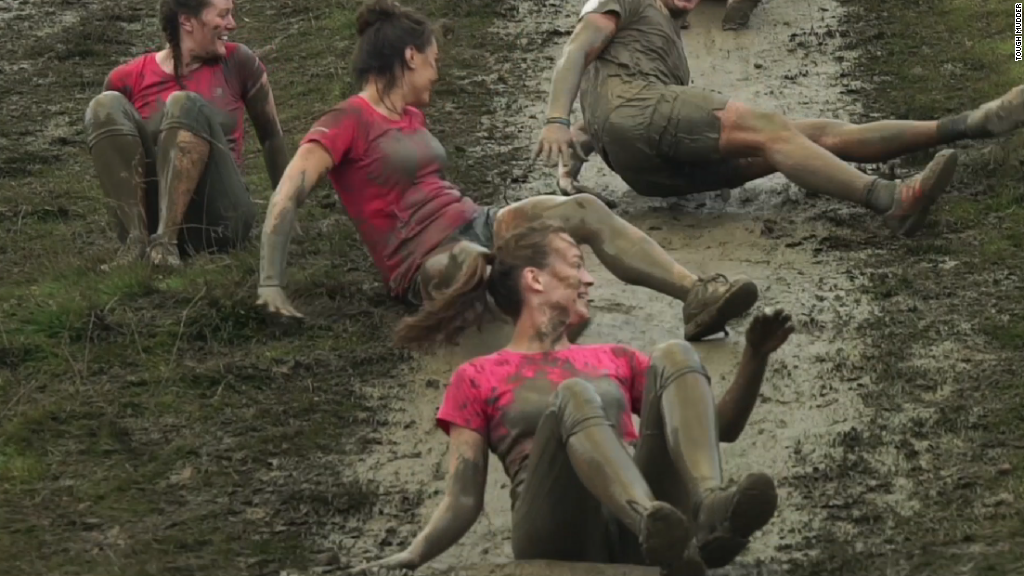 It doesn't sound like fun.
Running through mud for more than 10 miles, plunging into icy water, climbing over 10-foot high walls, jumping through burning hoops. And then the grand finale: A sprint through a field of live electrical wires carrying up to 10,000 volts, or twice the level recommended for cattle fences.
Not pleasant at all. Yet just this year, half a million people paid up to $200 each to do just that. Welcome to the Tough Mudder universe.
"The reality is, the reason why people keep coming back is because it is fun," said Will Dean, the British founder and CEO of Tough Mudder. "And at the end of the day, you feel really proud of yourself."
Dean's company runs endurance events inspired by military training. He came up with the idea as a student at Harvard Business School -- but his professors were not impressed.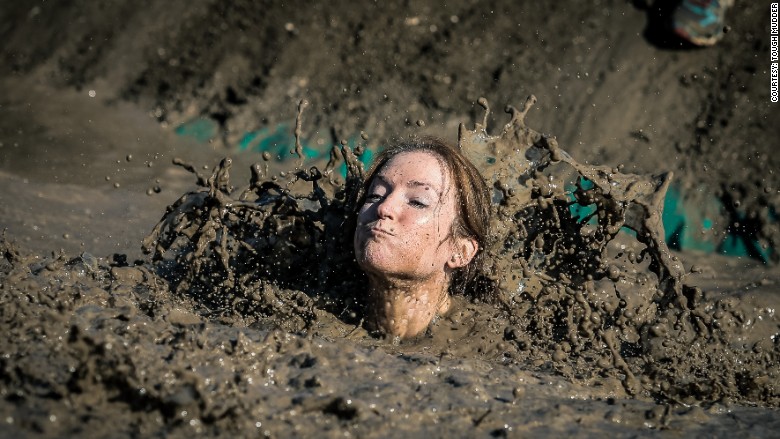 "My professor said it was a terrible idea, that no one will pay me to run in mud," Dean said. It turns out the teacher was wrong. In just over six years, Tough Mudder has grown into a business with $100 million in annual revenues.
More than two million people have taken part in a Tough Mudder event since it launched in 2010.
Related: Step up! At $8 billion, Fitbit worth more than GoPro
The company now employs around 160 people, plus hundreds of contractors and volunteers who help build the courses and run the events. There are now about 50 a year on three continents. Each attracts around 10,000 participants. They pay between $75 and $210 for a ticket, depending on how early they book.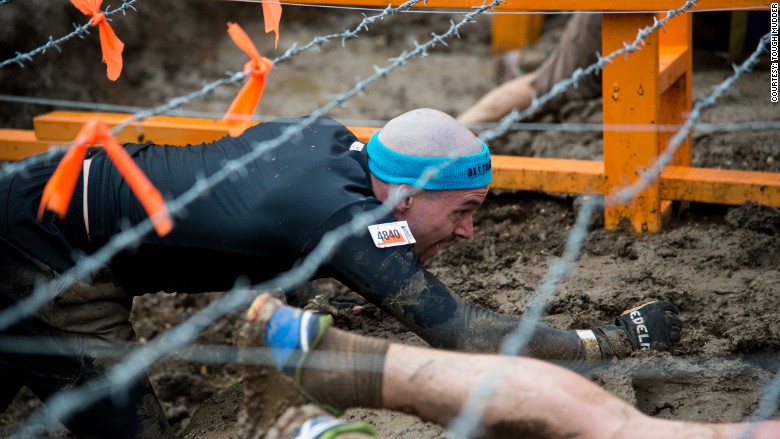 Tough Mudder is branded as "probably the toughest event on the planet" and requires an immense amount of physical and mental strength from the participants.
But despite the apparent danger, only one competitor has died doing a Tough Mudder -- a better safety record than comparable mass races such as marathons or triathlons.
"If you do events for millions and millions of people, inevitably, eventually, despite doing everything right -- and I truly believe we do everything right -- something will happen," said Dean, who is a veteran of 14 events.
Related: Smart clothes: The next big fitness craze?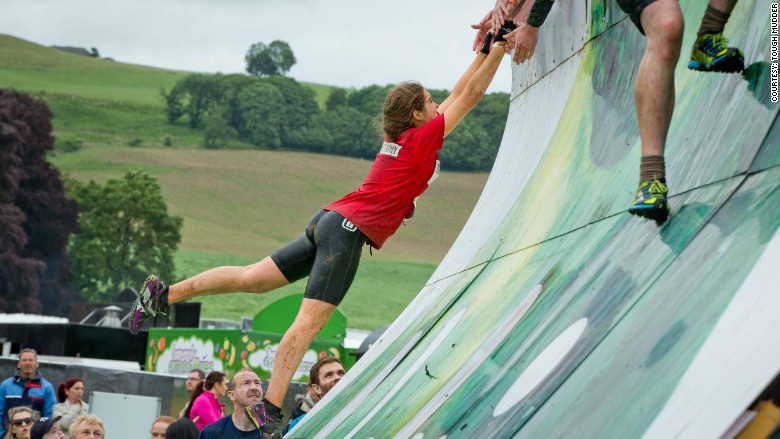 It's not a cheap business to run.
Just putting up the obstacles cost around $200,000, with total expenses easily reaching $500,000 per event. But by taking payment in advance, Dean doesn't need to rely on investors or banks to provide cash.
And he's not tempted to sell, despite the huge payout he would almost certainly get. (Chinese billionaire Wang Jianlin paid $650 million for the Ironman triathlon brand earlier this year).
Dean says he wants to be part of Tough Mudder's future growth. He is thinking about training programs, partnerships with sportswear firms, and spinoff events.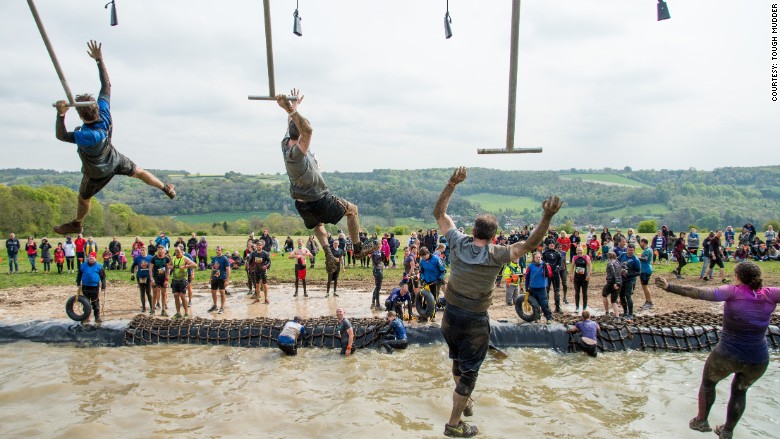 The company unveiled "Tough Mudder Half" last week, a shorter and slightly less intense alternative for those who don't feel up to the full 10 to 12 miles course.
Tough Mudder events are not timed -- participants are encouraged to complete the course at their own pace, and by working together.
"Tough Mudder is a challenge, it's all about teamwork and camaraderie," Dean said. "It makes people feel good about themselves."