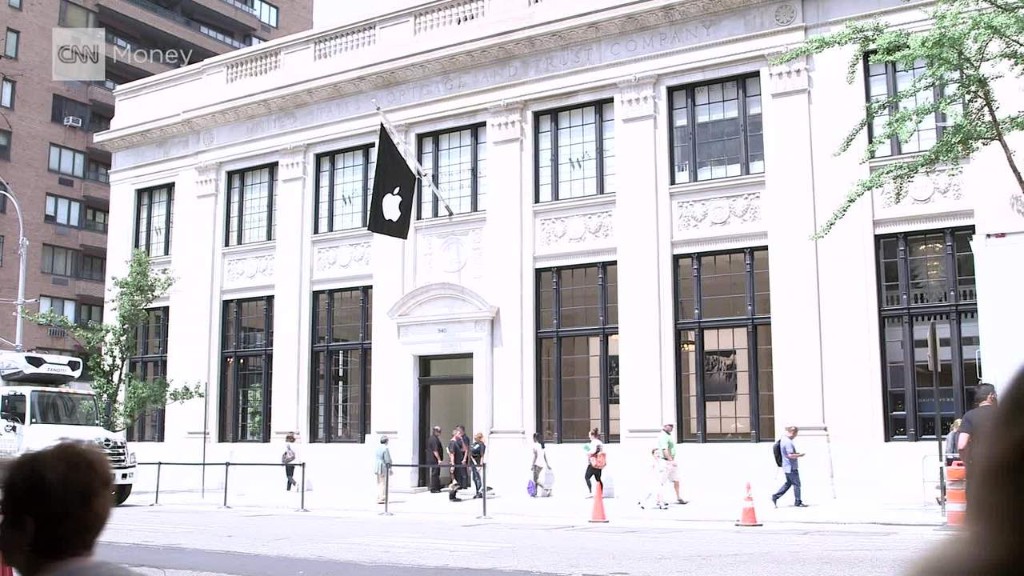 Apple has apologized to six black students who were asked to leave an Apple Store in Australia because they "might steal something."
The students told Australian media they were checking out the new iPhone 6S at the Apple Store at Highpoint shopping center in Melbourne on Tuesday when they were asked to leave.
A short video recording of the incident shows a man who appears to be an Apple staffer telling the Maribyrnong College students that store security guards were concerned they might shoplift something.
"These guys [the security guards] are just a bit worried about your presence in our store," the staffer tells students. "They're just worried you might steal something."
The students protest, asking why they were being singled out, but are interrupted by the Apple staffer.
"End of discussion, I need to ask you to leave our store," he tells the young men, who are wearing their school uniforms.
Apple said it believed in equality for everyone, without exception.
"We've looked into the details of the situation and we apologize to the customers involved," it said in a statement. "We will continue to do everything in our power to ensure all our customers are treated the way they should be."
The video caused an uproar on social media, with many users accusing Apple of racism.
"I've been coming to [this mall] for a long time and I never thought something like this would happen ... of course I was offended," Mabior Ater, one of the students, told Fairfax Media.
While nearly 30% of Australia's population was born overseas, immigration remains a contentious political issue. In recent years, human rights groups have accused the nation of shirking its international obligations with regard to asylum seekers.
-- CNN's Zahra Ullah contributed reporting.