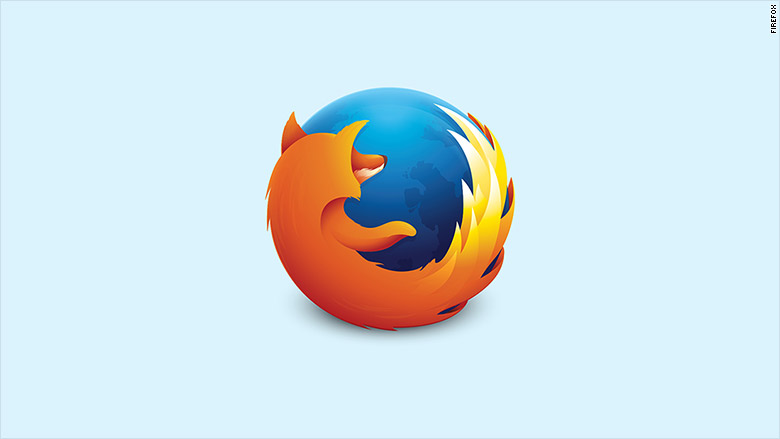 Firefox, the second-most used Web browser in the world, finally became available for Apple's iOS devices on Thursday.
The free app had been in a public "preview" mode in New Zealand since September. The browser launched on Google's Android platform in 2011.
Mozilla, the non-profit that makes Firefox, had resisted building its browser for Apple products because it didn't like the restrictions that Apple put on third party developers.
Apple's restrictions on third-party software are legendary. But browsers in particular have had a difficult time getting into the iTunes App Store. That's because Apple doesn't approve apps that duplicate its core functionality, which the company reserves for its own software.
Earlier this year, Mozilla said it started working on a browser for iOS after it "saw an opportunity with the latest improvements and tools in iOS 8."
"We want to bring Firefox to every language, platform and device possible," the group wrote in a blog post at the time.
Apple (AAPL) did not immediately respond to request for comment.
Firefox has about 10% of the world's desktop and mobile browser market share, according to StatCounter. Internet Explorer isn't far behind with about 9%. Chrome is the most popular browser by far with 48%.
The new Firefox app for iOS works much like its desktop counterpart. The two versions will sync browsing history, tabs, passwords and bookmarks. There are also familiar features, such as search suggestions and private browsing.
"I hope you enjoy the first ever release of Firefox for iOS," Firefox VP Nick Nguyen said in a blog post on Thursday. "(E)xpect to see much more from us soon as we are going full speed ahead on continuously delivering new features."
-- CNNMoney's David Goldman contributed to this report.