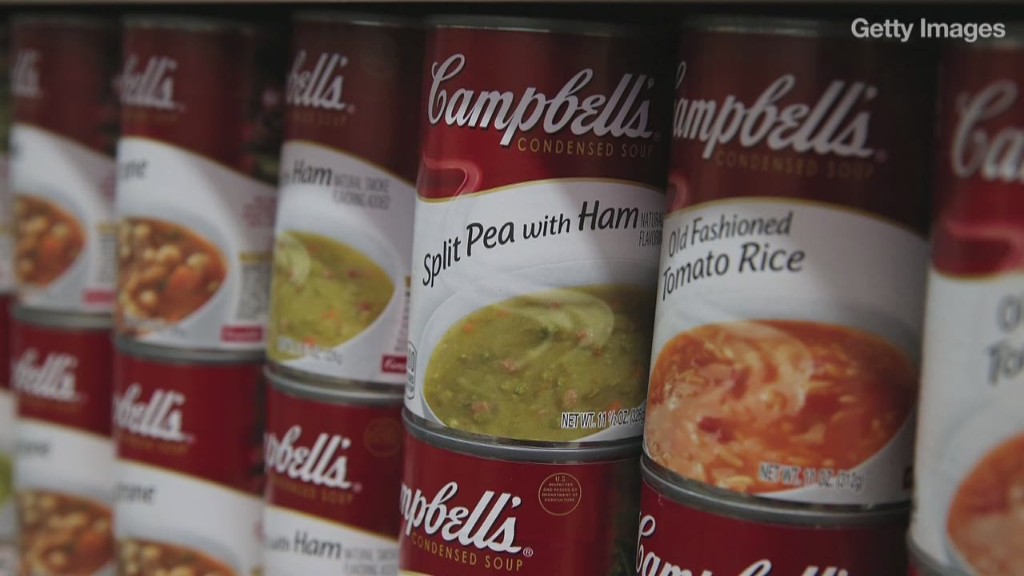 Campbell Soup Company is recalling 355,000 cans of SpaghettiOs due to a potential choking hazard.
The company said Thursday that pieces of red plastic were found in a small number of cans.
"This product should not be eaten," the company said. Campbell (CPB) said customers should return affected products to the store where they were purchased in exchange for a full refund.
The recalled cans have a Feb. 22, 2017 date stamped on them, and a UPC code of 51000 22432 under the bar code.