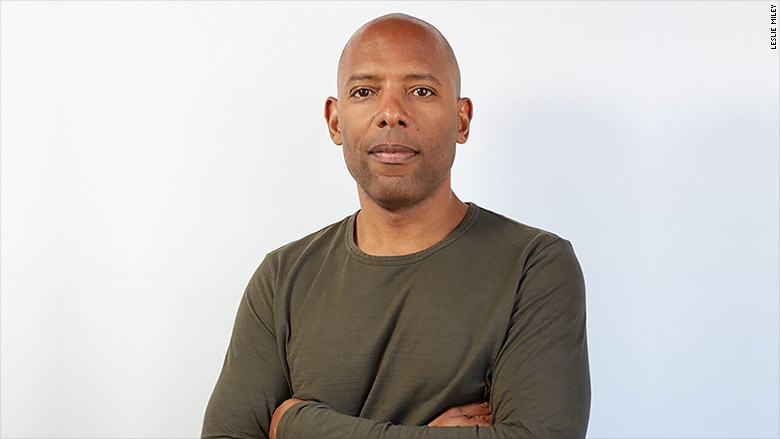 When Leslie Miley posted an article critiquing Twitter's diversity failings, he thought it would be read by a few friends and old colleagues.
But the ex-Twitter engineer's post went viral: It sparked an apology from Twitter three days later. It also spurred a much-needed conversation around diversity efforts. Oh, and it led to a host of job possibilities for Miley. He said Google (GOOG), Facebook (FB), Intel (INTC), Pandora, and Pinterest have all reached out in the past week.
"I honestly thought that a few people would comment on it," said Miley, who left Twitter (TWTR) last month after nearly three years at the company.
In the post, Miley -- who is African American -- wrote about Twitter's blind spots in understanding diversity.
He noted that Twitter has played an important role in facilitating conversation around racial unrest, with hashtags like #BlackLivesMatter and #Ferguson. But inside Twitter's walls there was a "cognitive dissonance."
"It's the epitome of tech not taking diversity seriously," said Miley, who previously worked at Google and Apple.
Though Miley's departure was rolled into the company's October layoffs, he said he had decided leave the company already. He was frustrated by the lack of vision in truly improving diversity.
His words have struck a chord. Miley said he's had prominent companies reach out to him simply for advice.
"Several companies have asked, 'How can we get in touch with our employees and make sure it doesn't happen to us?'" he said.
Companies need to start talking with their employees -- especially those of color and women -- on matters of diversity and culture, he said.
"Stop copying each other and do something truly innovative. Stop going to the same schools, go outside your network. That's the challenge: To get people to start thinking differently."
Companies should also be conscientious about who they promote.
"They might be the best engineers and the smartest people in the room -- but doesn't mean they're the best leaders," said Miley, who added that Twitter has its work cut out for it in achieving diversity goals.
In August, Twitter released its second annual diversity report, revealing that its leadership roles were held only by Caucasians (72%) and Asians (28%) in the U.S. Of its overall U.S. workforce, just 2% are black and 4% Hispanic. It set specific goals for 2016 to increase underrepresented minorities in tech roles to 9%, and underrepresented minorities in leadership roles to 6% in the U.S.
It's something Miley said will be a real challenge -- if not impossible. In his post, he wrote that with his exit, the company no longer has any people of color managing engineering or product teams.
So, will Miley accept a job offer soon?
"I have a cat to feed," he said. "I hope so."
And it likely won't be at one of the big firms: Miley said he's eying a job at a true startup, one where he's able to build a great engineering team at a young company that prioritizes diversity at its core.