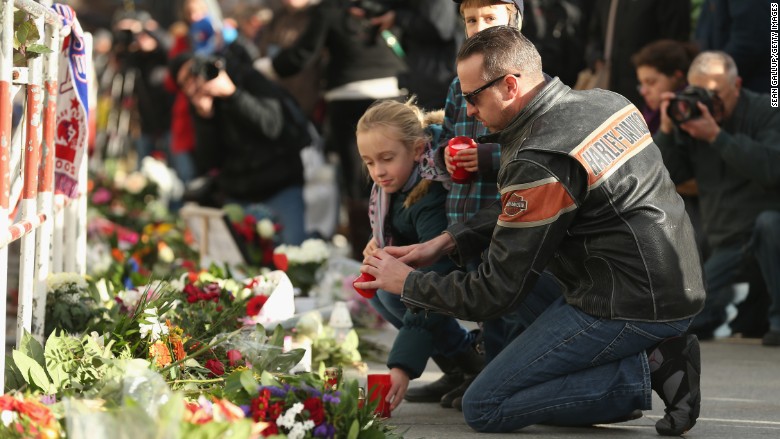 From taxi services to tech giants, companies of all kinds have responded to the terror attacks in Paris with an outpouring of support.
On Friday night, coordinated attacks were carried out around Paris that resulted in the deaths of more than 100 people.
The terror strikes come less than a year after the terror attacks on the offices of the newspaper Charlie Hebdo and at a kosher supermarket in Paris.
Full coverage of the Paris attacks on CNN
Airbnb: "We are saddened and heartbroken by the events in Paris overnight," the housing rental startup said. "Our top priority is helping Airbnb Open attendees, hosts, and travelers in Paris stay safe. We're also focused on confirming our employees are safe."
Airbnb said it would work with customers who might want to cancel reservations in Paris.
CEO and co-founder Brian Chesky announced the launch of a new disaster relief tool to further aid those in Paris.
Amazon: The online retailer displayed a rippling French flag against a large black banner on its website. Under the flag was the word "solidarité." Amazon (AMZN) used the same banner on its Twitter and Facebook pages.
Apple: The company's France-based Apple Store website displayed a black ribbon in support of the victims of the Paris attacks.
And, Apple (AAPL) CEO Tim Cook tweeted out his support for those affected by the bombings.
"Prayers for Paris, the victims and their loved ones. Nous sommes tous Parisiens," Cook wrote.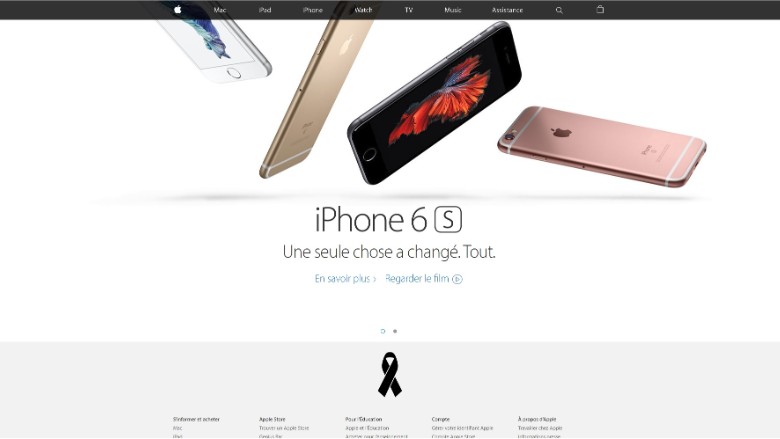 Facebook: The social network activated its "Safety Check" tool to allow people in Paris to notify loved ones that they were safe.
Facebook (FB) also unveiled a new profile filter using the French flag. CEO Mark Zuckerberg used the filter on his profile photo and also shared a message of support for those in Paris.
Google: The tech giant offered free international calls to France via its Hangouts app after the attacks. Google (GOOG) also displayed a single black ribbon on its desktop homepage.
Microsoft: Although there didn't appear to be a change to the company's website, Microsoft (MSFT) CEO Satya Nadella took to Twitter to share his grief from his personal account.
Reddit: The social networking and news site also displayed its support for the people of France. The little alien that's a part of Reddit's logo was changed to have it holding a French flag as a show of solidarity.
Co-founder Alexis Ohanian also tweeted the logo in a message that said "Vive la France."
Skype: The video chat and phone service made all calls to France free for "the next few days."
Snapchat: The text messaging company featured several videos of vigils in New York City in its "Stories" feature, as well as images of the Freedom Tower from Friday night.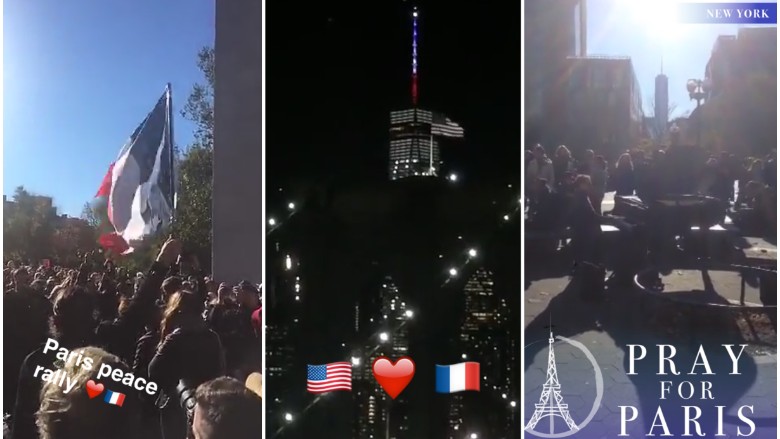 T-Mobile: The wireless carrier is offering free calls and texts to and from France for its customers through Sunday. T-Mobile (TMUS) CEO John Legere also tweeted his support for those in Paris.
Uber: The taxi company changed the colors of the car icons in its app from black to blue, white and red stripes. The change appears to only be visible in certain locations where Uber operates; users were tweeting out images.
Uber also tweeted out a message of support saying, "Our hearts go out to everyone in France after these horrific attacks."
YouTube: The video streaming service changed its logo in a tribute to those in Paris. The TV set was redesigned to have the blue, white and red stripes of the French flag.