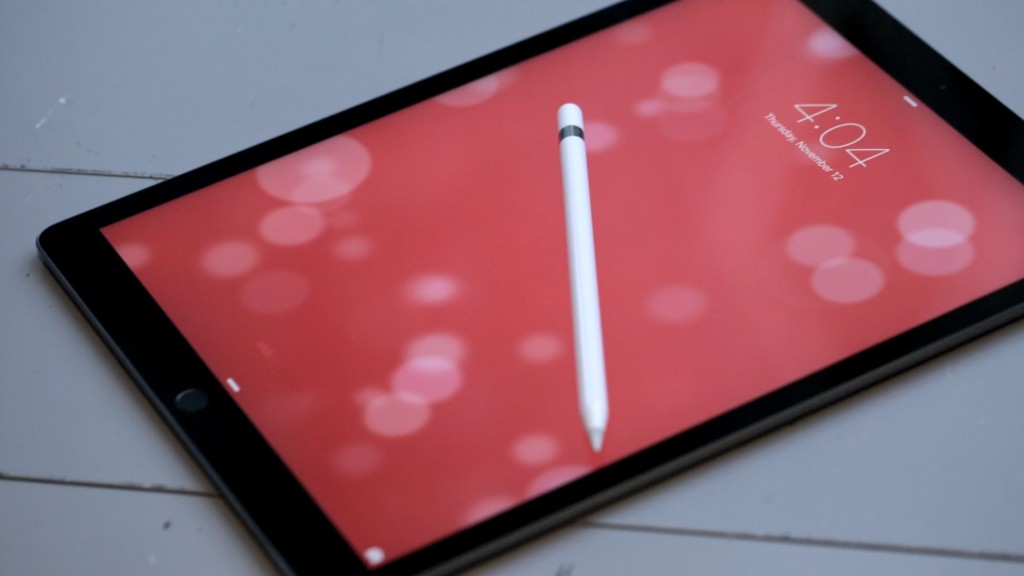 True productivity is a mess. Stacks of open applications, browsers crowded with tabs, ongoing chat conversations pushed to the edge of the screen.
Laptop replacement is just one of many possible uses for the 12.9-inch super-powered iPad. It has the required processing power and a stunning screen, but as a serious work device, it's not there yet. Despite the "Pro" in its name, it's a better fit for more casual laptop users.
There are a few areas where the device doesn't quite make the leap from tablet to laptop: the premature death of the mouse, lack of full-featured software, and multitasking.
Ergonomics
The iPad Pro dreams of a world without that little arrow cursor, where you just touch buttons and windows. Who hasn't absentmindedly reached up to tap their computer screen, only to feel embarrassed and maybe a little disappointed?
Unfortunately for the iPad, we are not yet post-mouse. The official Apple keyboard supports some common shortcuts, but has no trackpad. This creates a frustrating (and tiring) mishmash of hand movements.
When you're in the zone on a laptop, your arms barely move and your fingers fly across the keyboard and trackpad, executing familiar shortcuts and movements. On the iPad Pro, you're constantly pausing to reach up. It sounds minor, and maybe it will become second nature over time, but it's a distracting and unfortunate design.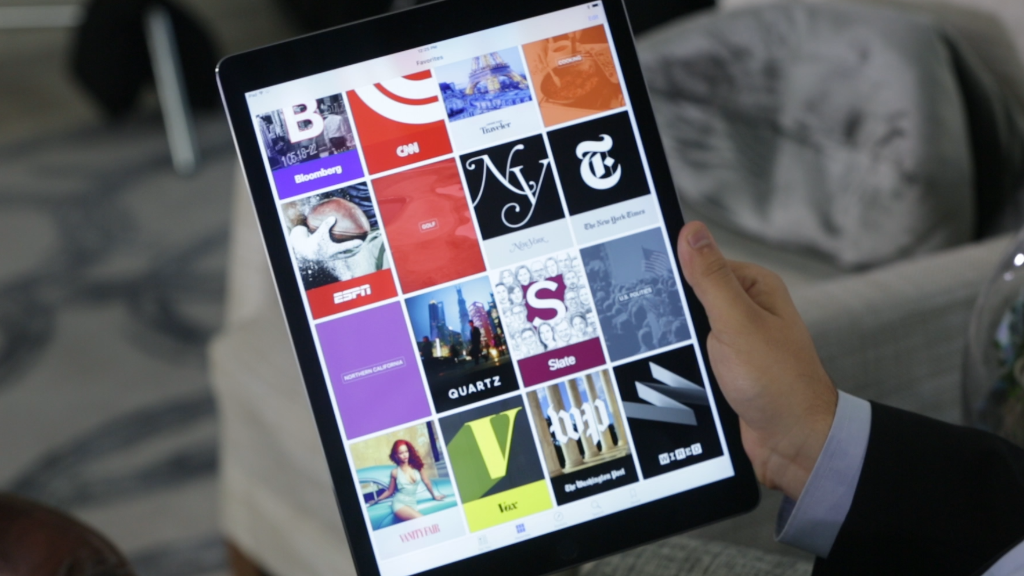 Software
All existing iPad apps work on the iPad Pro. The most interesting options are apps that have been updated to work with the Apple Pencil, the optional stylus. If you don't need any heavy-duty apps, or use custom company software, then there's a chance you can do everything you need on an iPad.
Developers love to make iOS apps. Unfortunately, they're usually lightweight versions of popular professional software. Adobe has multiple Photoshop iOS apps. They're great for someone dabbling in photography, but they won't work for professional photographers. Same goes for other industries. Really great mobile versions are just not good enough to use full time for work.
Operating system
The latest version of iOS has made huge strides in productivity, and the iPad Pro has some multitasking options. If you want to run two apps side by side or watch a video while you work, then the iPad Pro is a good option (if $799 is in your price range). But for most, these features aren't enough to mimic the laptop experience.
Maybe iOS on the iPad Pro is a vision of how we should work. Focused on one thing at a time, two max.
But even accepting its limited view of multitasking, Apple's iOS still has a lot of work to do before it catches up to laptops as a tool for pro users.
That pencil
It's really great! If you're thinking of moving from a pencil-based workflow to a laptop, this is a fantastic upgrade. It feels as close to writing on paper as possible, plus there's an entire world of options like 3D modeling, painting, and design.