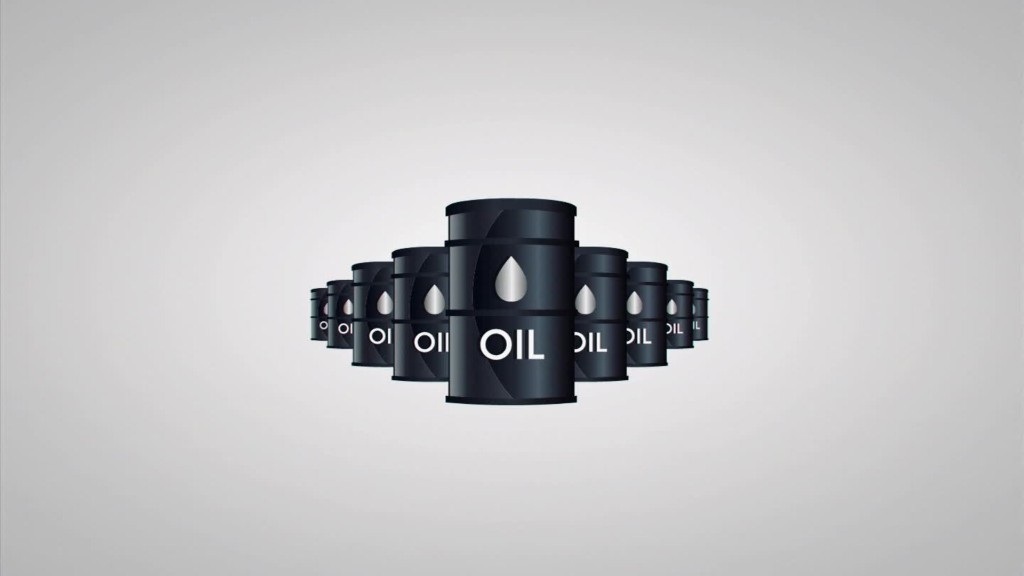 Crude oil tumbled below $40 a barrel on Wednesday for the first time since August.
It's the latest sign that the world still has more oil than it needs despite production cuts in the U.S. This is great news for American drivers, many of whom will soon be enjoying gasoline prices below $2-a-gallon.
Oil dropped to as low as $39.91 a barrel on Wednesday. That's the cheapest price since the final week of August when market mayhem rocked Wall Street amid fears about China's economic slowdown. Oil settled at $40.75, but it's still down 13% this month.
Everything was selling off in August. This time, oil is falling, but the stock market overall posted solid gains Wednesday and is about flat in November. CNNMoney's Fear & Greed Index is firmly in "neutral" mode and last week it even flashed "greed."
Related: $2 gas coming soon for most of the U.S.
What's ahead for oil
Energy bulls had been hoping that the worst was over for oil. Price rose for much of September and October as concerns about a global recession faded. Oil even briefly topped $50 a barrel in early October after Russia launched military operations in Syria, raising the specter of supply disruptions.
But here are three major reasons why oil is heading south again:
1.) OPEC fuels 'massive' oversupply:
Last week, the International Energy Agency warned the supply glut is actually getting worse. It reported a record 3 billion barrels of oil in global stockpiles, describing it as a "massive cushion."
The IEA pointed to "vigorous production" from OPEC nations such as Saudi Arabia, which has steadfastly refused to cut output despite depressed prices.
Iraq is also flooding the U.S. with tons of oil. The U.S. more than doubled its imports of oil from Iraq between August and September, according to a Platts analysis.
The IEA also said Russian production is at a post-Soviet record and is "likely to remain robust in 2016."
Related: Tons of Iraqi oil is finding a home in America
2.) U.S. drillers are resilient
Yes, some cracks have begun to emerge in the U.S. energy boom. American oil production actually decreased significantly from August to September to a one-year low.
But today's oil drillers are nimble, allowing them to quickly ramp up production once prices rise. Baker Hughes said the number of U.S. oil rigs increased slightly last week -- the first rise in three months. That's negative for oil prices because the massive growth in American oil production is what caused prices to crash in the first place. Few predicted quite this much oil supply.
3.) The dollar keeps getting stronger
The U.S. dollar continues to strengthen as investors bet the Federal Reserve is finally ready to raise interest rates. So far this month the dollar has soared 3% against a basket of currencies. It's also nearing parity with the euro.
All of that is bad news for oil because a stronger dollar makes commodities like crude that are priced in dollars more expensive to overseas buyers, so they tend to buy even less.
Related: Is the dollar too strong for its own good?
Cheap oil fallout
The latest slide in oil prices could bring smiles to U.S. consumers as they start shopping for the holidays.
But it will also create headaches for oil companies like Chevron (CVX)and ExxonMobil (XOM). Shares of companies in the S&P 500 energy sector have tumbled 16% so far this year, making them the worst performers.
Energy companies that loaded up on debt before oil prices crashed run the risk of defaulting on their loans if they can't make money in the current environment.