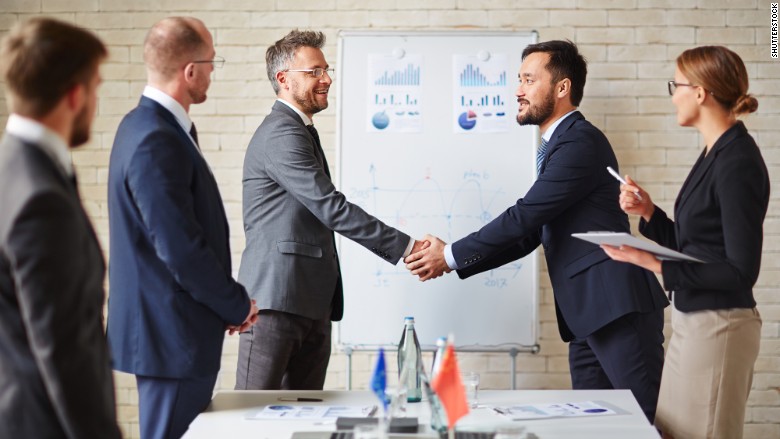 Tech companies are slowly putting more women on their boards, but they're still struggling to catch up to other industries.
Only 18.3% of board members at publicly traded technology companies are women, according to a new study by Equilar. It's an increase from 2010 -- when it was just 13.7% -- but still makes tech the second-lowest ranked industry, behind only the basic materials sector.
Industries that have more gender diversity on their boards include consumer goods, healthcare, utilities and finance.
Equilar looked at numbers from 2010 to 2014 for S&P 500 companies. Overall, women make up 19.8% of S&P companies' boards.
Technology companies have struggled publicly with diversity in recent years. Many have started releasing public diversity reports and announced grand plans to improve their numbers, especially in technical jobs that have traditionally been dominated by white and Asian males.
Recently, the focus has shifted to include executive positions and the board room. In early November, Re/Code reported that Twitter (TWTR) (which is not part of the S&P) wants to add more diversity to its board, which currently just has one woman, Marjorie Scardino.
There were 72 tech companies in the S&P in 2014, and twenty-four of them have one female board member. Five have no women at all: Amphenol, Equinix, Garmin, Linear Technology, and Qorvo.
Companies like Yahoo (YHOO), Verizon (VZ), AT&T (T) and Cisco (CSCO) have above average numbers, according to the report. Frontier Communications (FTR) topped the list, with a board that is 42% women.
The boards vary in size from company to company. For example Apple's (AAPL) board is 29% women, which means women account for two out of seven members. Google's (GOOG) board is 27% female, Facebook's (FB) is 25% and Oracle's (ORCL) is 18%.
Some companies have been critiqued for focusing primarily on gender diversity over racial diversity. Equilar said it is working to compile information on ethnicity for a report next year, but that it's more complicated to do using public data.