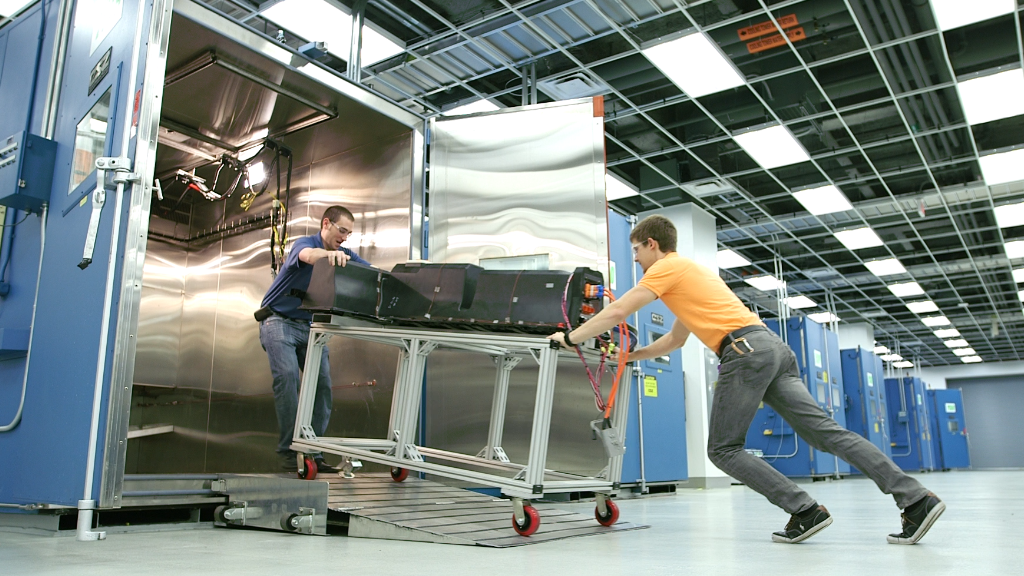 The Chevrolet Volt on Thursday once again grabbed "Green Car of the Year" honors.
The General Motors (GM) plug-in electric car won the same award when it debuted in 2010.
The Volt is the first car to win the award a second time. Only new or redesigned models are eligible to win the award, which is given out by the Green Car Journal.
The new version of the sedan that won the 2016 award goes about 40% farther on a single electric charge than the original model, according to EPA tests -- about 53 miles after a full charge, compared to 38 miles for the previous model.
The fuel economy of the gasoline engine also been improved to about 42 miles per gallon in combined city and highway driving.
Related: New Chevy Volt drives way longer on a charge
The Volt is one of the first mass-market electric cars.
The original version and the updated model both have a gasoline engine and an electric motor. On a full charge it runs as an electric car, but once its battery runs out, the car seamlessly changes over to gas power. That gives drivers the confidence they will not be stranded if the car runs out of power.
Other finalists for the 2016 award were Audi A3 e-tron, Honda Civic, Hyundai Sonata, and Toyota Prius.
Earlier this year, Audi and Volkswagen were stripped of Green Car awards they won in 2009 and 2008 for their "clean diesel" engines after it was discovered the cars had software designed to cheat on emission tests. Both VW and Audi are owned by Volkswagen AG (VLKAY).
The contest is judged by a group of environmental activists rather than car critics, who give out most other major car awards.
Availability to the mass market is one of the factors considered by the judges.
The Tesla (TSLA) Model S and Model X, both selling for more than $100,000, have not won the award even though they can each go hundreds of miles on a single charge, the longest range of any electric car.