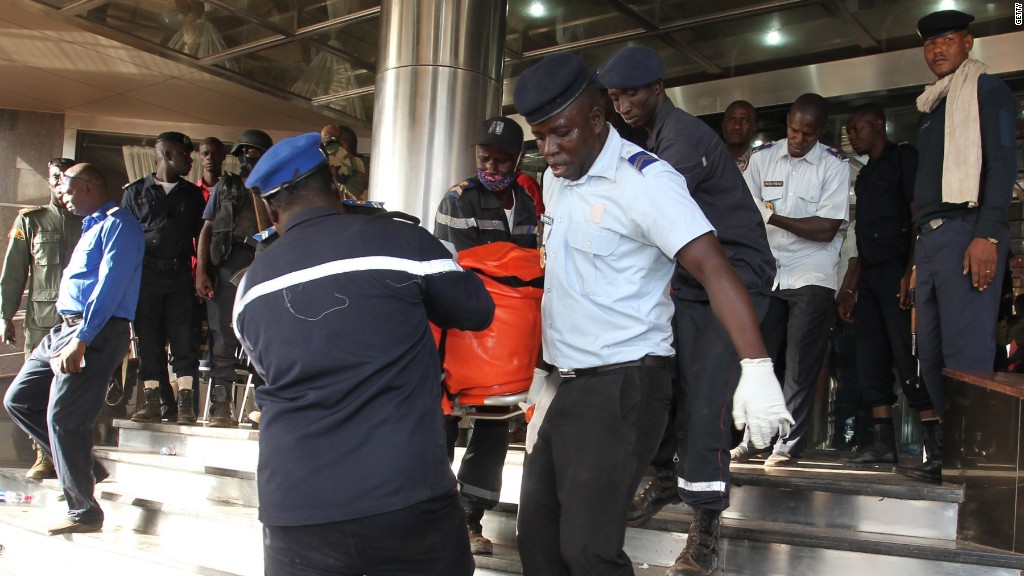 The incident comes a week after terrorists attacked several parts of Paris and Facebook activated Safety Check, which lets people mark themselves or their friends safe.
Before the Paris attacks, Facebook's policy was only to activate Safety Check "for natural disasters," CEO Mark Zuckerberg explained last week. But he promised that the site would use the tool "for more human disasters."
Facebook didn't immediately return requests for comment on Friday.
Safety Check isn't a permanent fixture on Facebook; the company has to decide to turn it on for specific locations.
An hour after the siege in Mali began, people began asking Zuckerberg to do something.
"Mark Zuckerberg a safety check for Bamako?" Pape Ousmane posted.
Before Paris, Facebook had used Safety Check after earthquakes in Afghanistan, Chile and Nepal, as well as the tsunami that hit Japan in 2011.
Facebook also made good on its commitment by turning it on after a bomb blast ripped through the northeastern Nigerian city of Yola on Tuesday.
But with about 1 billion people using Facebook every day, every move the company makes -- or doesn't make -- will be scrutinized.
Now that it's said it will turn the feature on for more human disasters, Facebook is in a difficult position when global conflicts arise.
Everyone is watching to see which incidents Facebook decides merit attention, and how quickly Facebook takes action.
Some people even say Facebook (FB) should let users activate the tool themselves, rather than having to wait for the company to do so.
Following the attacks on Paris, the company's VP of Growth Alex Schultz explained that Safety Check is still a "relatively new feature."
"Safety Check remains a work in progress," he said. "We are learning to make the tool and policies behind it better as we go...we're still understanding how it can best be used and in what instances."