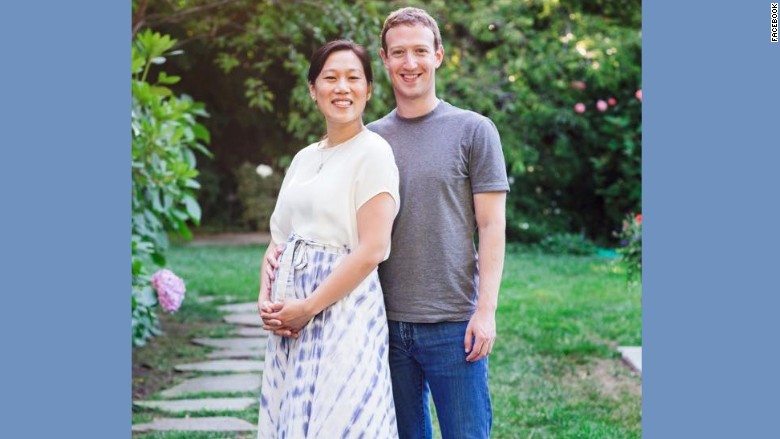 Mark Zuckerberg is taking two full months of paternity leave when his baby daughter is born, the Facebook CEO announced Friday.
Zuckerberg and his wife Dr. Priscilla Chan have not shared an exact due date for the Zuckerbaby, but he did say "every day things are getting a little more real" in a post shared on Facebook.
Facebook (FB) is one of the leaders in a push by tech companies to offer competitive parental leave. Employees can take up to four months of maternity or paternity leave in the U.S. Leave amounts vary at Facebook offices in other countries.
Related: Tech companies expand parental leave
"Studies show that when working parents take time to be with their newborns, outcomes are better for the children and families," said Zuckerberg in the post, calling his choice a very personal decision.
Zuckerberg first announced the pregnancy in July, when he shared a surprisingly personal post detailing the couple's struggles with miscarriages. This will be the first baby for Zuckerberg and Chan, who met while students at Harvard and married in 2012.
According to the U.S. Department of Labor, only 12% of workers in the private sector are offered paid family leave by their employers. The department says paid parental leave encourages fathers to serve as caregivers.
Related: Netflix to offer unlimited parental leave
While many top technology companies offer generous amounts of leave, some employees might be hesitant to take it. When executives use the same benefits, it can send a positive message to employees that it's acceptable and encouraged.
"Mark and Priscilla, I'm so excited for both of you. Enjoy the precious early months with your daughter — I can't wait to meet her," said Facebook COO Sheryl Sandberg in a comment on the post.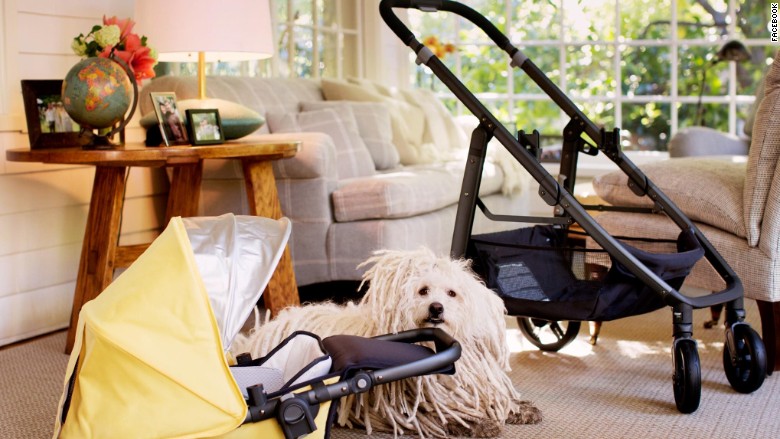 The post included a photo of Zuckerberg and Chan's dog, Beast, next to a new baby seat and carriage.