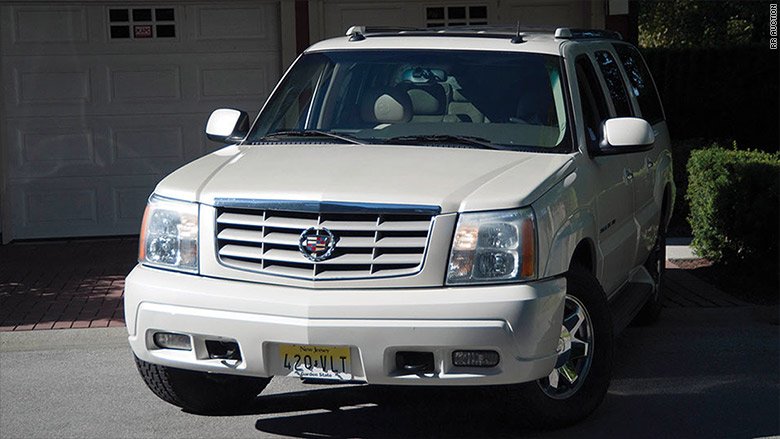 Tony Soprano was the boss. So it's fitting the sale of his Escalade should set a record.
The car that the late actor James Gandolfini drove in his role as the mob boss Soprano on the HBO hit show "The Sopranos" sold at auction for more than $119,000.
According to RR Auction, the white 2003 Cadillac Escalade went up for sale on November 12. The model has a resale value of only about $8,000, and RR Auction expected the Soprano car to sell for between $30,000 and $50,000.
It was used during the last three seasons of the series, which was on the air for six years, and was frequently featured during interior shots and exterior shots.
Related: McCartney recorded 'Hey Jude' in this Aston Martin
Before Gandolfini died in 2013, he signed the car's interior in three different locations -- inside the driver's side sun visor, on a panel above the glovebox, and on the back of the driver's seat headrest.
"Once we had realized we had broken the previous sales record price for a 'Sopranos' used vehicle, we were thrilled with the results of the auction," RR Auction EVP Robert Livingston said in a statement.
In 2013, a 1999 Chevrolet Suburban that appeared on the show during the first four seasons sold for $110,000.