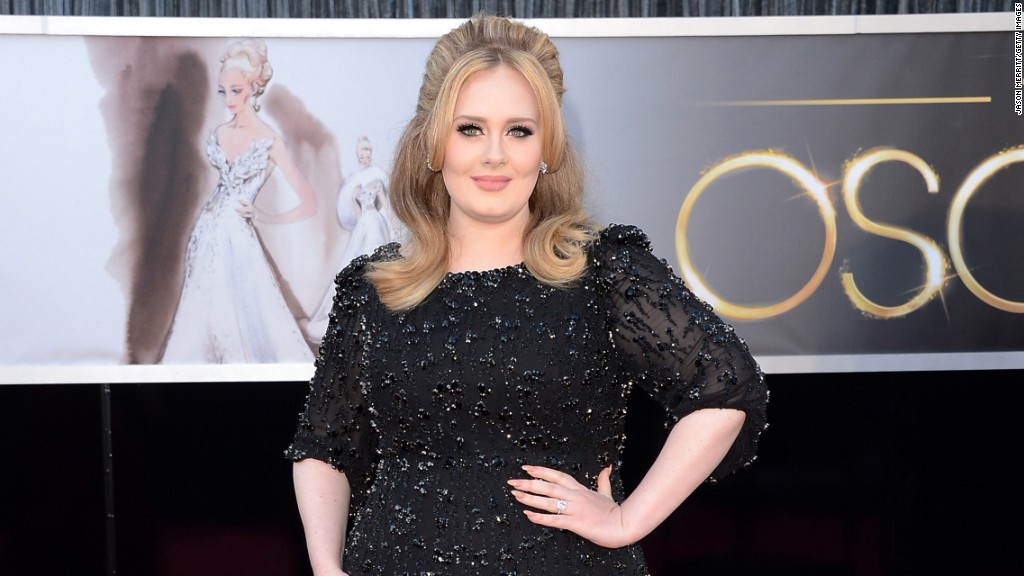 "Hello," indeed.
Adele's latest album "25" sold 2.3 million copies in its first three days since being released on Friday, according to Nielsen Music.
Music industry analysts are projecting that Adele could sell upwards of 2.8 million to 2.9 million copies for its first week, which ends on Thursday.
To put Adele's accomplishment into context, the soulful artist almost beat the 2.4 million single-week sales record set by *NSYNC's "No Strings Attached" in 2000 in just three days.
Analysts forecast that by the end of day Monday, Adele could hold the record outright.
"This is a record that appeals to everyone. You don't see this type of volume unless an artist has touched a huge share of the population," said David Bakula, senior vice president of insights at Nielsen Music. "These are numbers that few would have ever expected we would see again. As music consumption has changed over the years, to be able to sell over 2 million albums in just a couple of days is unprecedented."
Adele skyrocketed past another of the music industry's most popular female artists, Taylor Swift.
Adele nearly doubled Swift's hit album "1989," which had album sales of 1.3 million for its first week last October.
Related: Adele won't allow '25' album to be streamed
The album "25" followed her 2011 breakout album "21" which won multiple Grammys and had sales of more than 11 million.
Adele made news last week when the artist wouldn't allow the album to be on any streaming service including Apple Music and Spotify.
"25" is Adele's third studio album.
Sign up for the Reliable Sources newsletter — delivering the most important stories in the media world to your inbox every day.