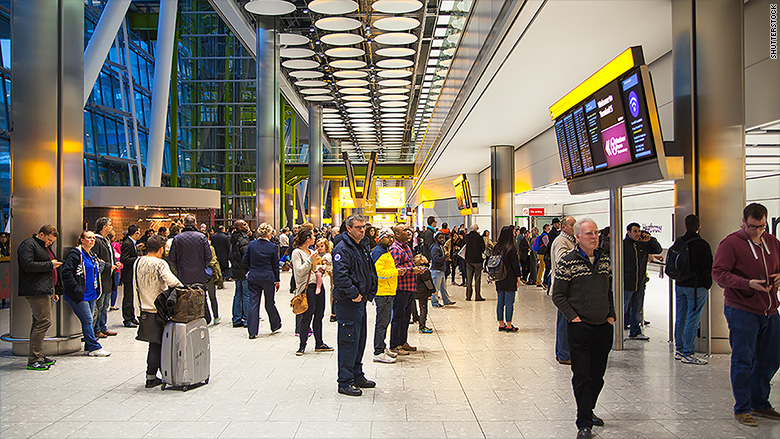 Crowded roads and airports aren't just for Thanksgiving anymore.
It's been a record year for travel in the U.S., thanks to an improving economy and cheap gas prices.
More people with jobs means more business travel, as well as more people commuting to and from work. That's added up to Americans driving a record 2.4 trillion miles as of September, according to the Federal Highway Administration. That's up more than 3% from a year ago.
Air travel has seen an even bigger jump, according to the Bureau of Transportation Statistics. There were 423 billion passenger miles flown on domestic flights through August, up 5% from the same period a year ago, according to the most recent available data. That's put the industry on track for a record year -- good news for airlines which are already enjoying the benefits of cheaper jet fuel.
Related: Thanksgiving travel - Longer lines and tighter security
The bad news for passengers is that all this travel means planes are more crowded than ever -- a record 85% of seats so far this year have been filled.
And anyone who's flying for the holidays will probably run into longer security lines, as the Transportation Security Administration has tightened its measures after the terrorist attacks in Paris and the suspected bombing of a Russian passenger plane.
Related: Hate lines at airports? Three ways to beat them
More people will be traveling for the Thanksgiving holiday by car and by plane, according to AAA, hitting the highest levels since 2007. Roughly 47 million people are expected to travel 50 miles or more over the next week, the group said.