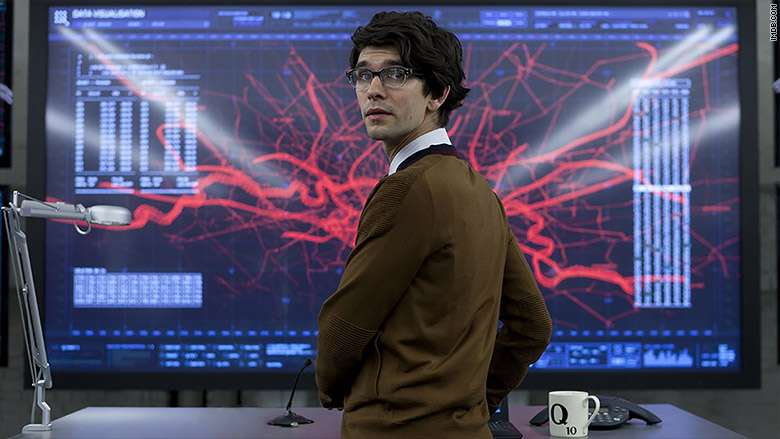 Britain's security agency is hiring tech geeks.
The U.K. eavesdropping agency GCHQ said it will recruit over 350 people in the next year as part of a push for more tech talent.
GCHQ is the British equivalent of the NSA. In fact, the two agencies work closely together, gathering information through surveillance.
Officially, the agency is looking for communications technology analysts, software developers and other IT specialists. Unofficially, they are looking for agents to combat cybercrime.
The U.K. government recently announced it will hire 1,900 more spies to combat ISIS and other terrorist organizations.
It also said it will double the amount it invests to protect Britain against cyberattacks. The GCHQ will get £1.9 billion ($2.9 billion) extra funding over the next five years to establish the country's first dedicated cyber-force.
Related: UK hires more spies to fight ISIS
The GCHQ operates in secret and is not as famous as its sister agencies MI5 and MI6. Even many Brits have never heard of the Government Communication Headquarters, as it's formally known.
That's partly why the agency often resorts to unorthodox headhunting techniques. Last year, it launched an online game to find cyber defense talent among gamers. In 2013, it put out a special puzzle and asked those who were able to solve it to apply for a job.
"GCHQ is always looking to widen our recruitment focus to reach the people we would like to recruit and therefore we use a range of innovative channels for our advertising," a spokesperson for the agency said.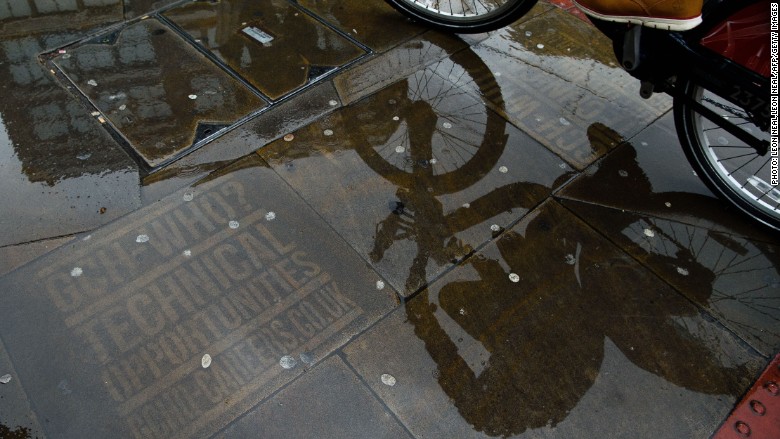 Its latest attempt to attract smart candidates involved spray painting cryptic recruitment advertisements on the sidewalks of London's trendy neighborhood Shoreditch.
Shoreditch in East London is known as the hub for the city's tech scene, with many startups based around the so-called "Silicon Roundabout."
It's not easy to get a job at GCHQ. It involves a months-long vetting process designed to "assess the candidate's risk of being put in a compromising position." The agency only accepts British citizens whose parents are also British citizens or have "substantial ties to the U.K."