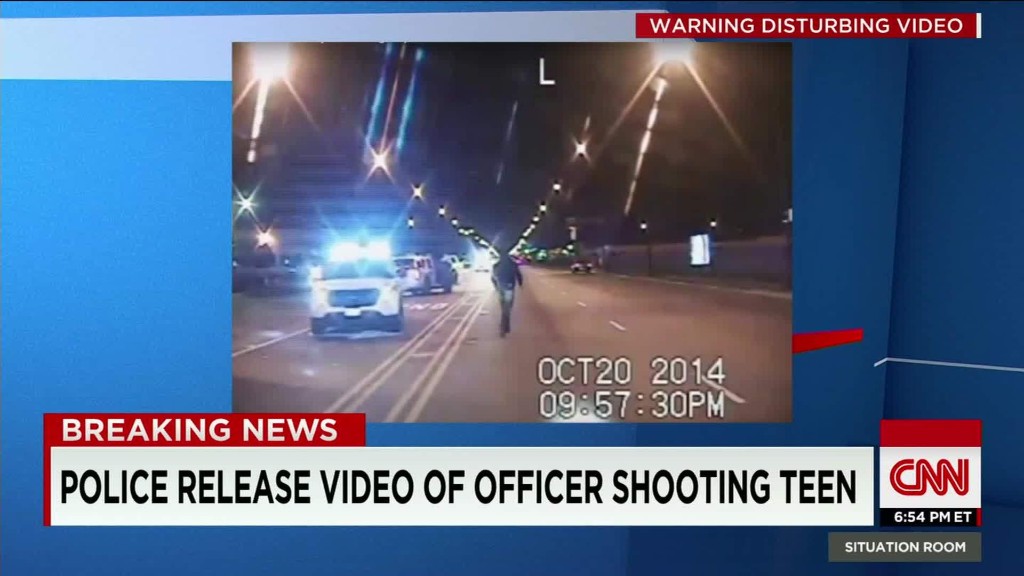 Newsrooms across Chicago and the country made varying decisions about airing the recently released Laquan McDonald shooting video Tuesday.
On Tuesday night, police released the dash-cam video of an officer shooting 17-year-old McDonald, who was killed in October.
Some media outlets chose to show the video in full while others cut off the video at the point shots were fired. The varying decisions reflect the difficult choices made in newsrooms amid calls for calm from Chicago officials.
The full dash-cam video was widely available on YouTube, on social networks and on the websites of national news organizations.
But some local stations in Chicago were noticeably restrained.
WBBM, the city's CBS-affiliated station, said that it aired "a portion of the video that is appropriate for television, showing the initial shot from Officer Jason Van Dyke." It decided not to post the full video on its website.
WLS, the ABC-affiliated station, obtained a "leaked version" of the video ahead of the official release, and the station decided not to televise it. Instead, it showed a screen grab of the video.
After the official release, WLS said it decided "only to show part of it during the early news shows." The station added, "More of it will air on ABC7 Eyewitness News at 10 p.m."
WLFD, the city's Fox station, shared the full video, with an online warning that "some may find this video disturbing."
So did the NBC station, adding, "viewer discretion is advised."
WGN also showed the video with a warning about its graphic nature.
Nationally, CNN decided to show the full video at certain points in its coverage. MSNBC decided only to show some portions of the footage.
Journalists in many newsrooms were advised to use the video judiciously and to avoid treating it as TV "wallpaper," an industry term for background video that is aired repetitively.
Similar advice is often shared when videos of violent situations are in the news.
The Daily Beast drew criticism for publishing a GIF of the shooting on Twitter.
Goldie Taylor, an editor at large for the site, responded to the feedback by saying, "By tweeting a GIF, we unintentionally trivialized a death. We are deleting."