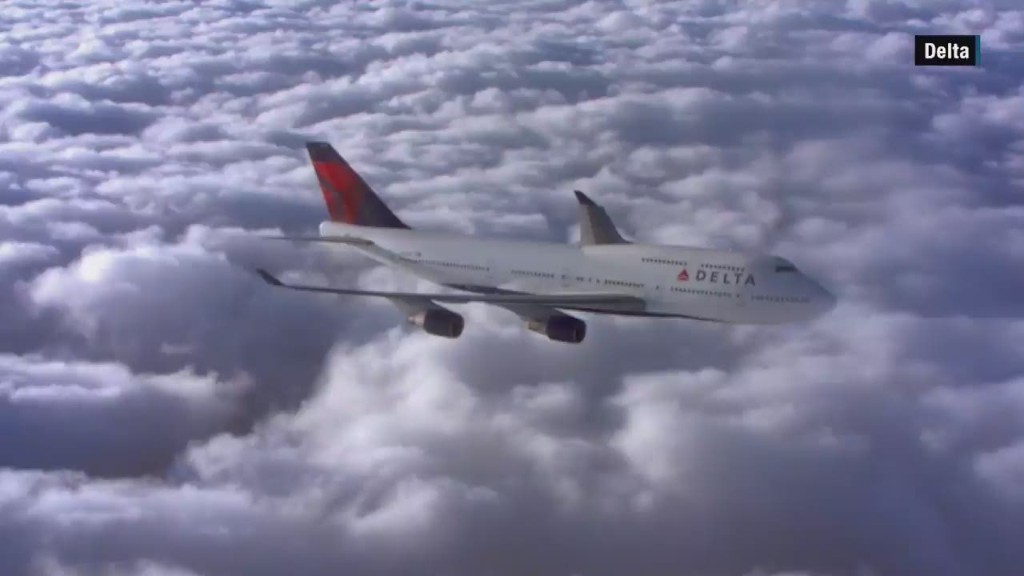 The nation's top airlines have posted record profits thanks to low fuel costs. But passengers aren't seeing too much in the way of savings for themselves.
The nation's four top airlines have saved a combined $11.1 billion in fuel costs in the first nine months of 2015, according to their financial reports. Fuel is the largest expense for airlines, so lower prices shaved their costs by 36% compared to last year.
But the average price for passengers paying to fly on American (AAL), United (UAL) and Southwest (LUV) has fallen by only $8.28, or 4%, to $181.11. Delta (DAL) was not included because it doesn't disclose the information needed to calculate average fares.
Related: Justice Dept probes airlines over keeping fares high
Fares have stayed high despite lower fuel costs because demand for travel is growing. The four airlines, which account for the overwhelming majority of U.S. air travel, filled about 84% of their seats in the first nine months of the year. That's about the same as last year, even though they increased capacity by 3%.
Related: Legroom - How airlines compare
The airline industry insists that passengers benefit from the lower jet fuel prices, even if they only see a modest decline in fares.
Airlines are delivering new planes and products as well expanded service to small communities and internationally, said Melanie Hinton, spokeswoman for Airlines for America, the industry trade group.
"U.S. airlines are reinvesting on average $1.3 billion per month into the passenger experience," she added, "offering plug-ins, wi-fi services and inflight entertainment on aircraft and adding bigger, newer planes to their fleets."