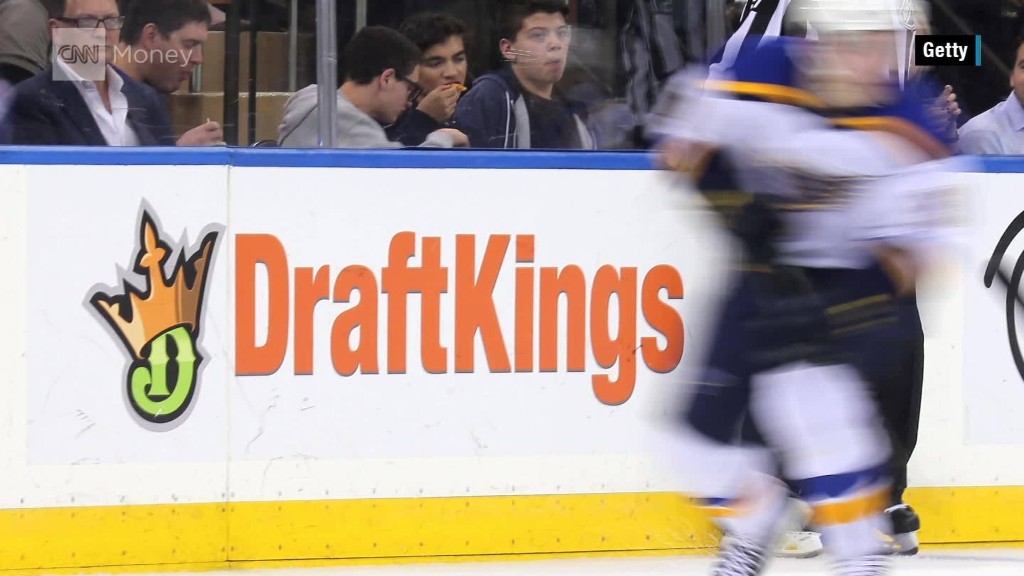 There have been 172 players in New York who have lost more than $10,000 in FanDuel games this year, and 16 of those players have lost more than $50,000.
Daily fantasy sports sites FanDuel and DraftKings have spent millions advertising the big cash prizes available to those who win their games.
FanDuel disclosed the loss figures in a court filing late Monday as part of its lawsuit to allow players from New York to play its games.
The fantasy sports site argues that only a very small percentage of its players are losing large amounts.
New York Attorney General Eric Schneiderman has ordered FanDuel and DraftKings to stop offering games to New York players, arguing that it constitutes illegal gambling and is hurting New York residents.
Both FanDuel and DraftKings went to court Wednesday to fight Schneiderman's ban, but the judge said he would issue a decision at a later date.
Related: War over fantasy sports escalates
FanDuel, which previously said about 10% of its players are from New York state, has stopped taking bets from New Yorkers as it fights the order in court. DraftKings continues to accept New York players while it fights the order in court.
FanDuel says the figures show less than one out of 1,000 players in the state have lost more than $10,000 this year, and less than one out of 10,000 lose more than $50,000. Those same percentages hold throughout its six year history, during which time 293 New Yorkers have lost more than $10,000, and 30 have lost more than $50,000.
Related: Fantasy sports fans protest New York ban
"FanDuel has no interest in attracting users who have gambling problems, and the format of its contests is not conducive to compulsive gaming," the company argues in a motion. "Only a tiny fraction of players on FanDuel have demonstrated any characteristics associated with problem gambling."
It said its customer support team is trained to identify and recognize cues indicating a potential problem, and that those identified as having such a problem will immediately have their accounts terminated.
Figures for big dollar losses by DraftKings players were not immediately available, nor were figures for how many players nationwide are running up five-figure losses. FanDuel did not immediately respond to a request for comment.