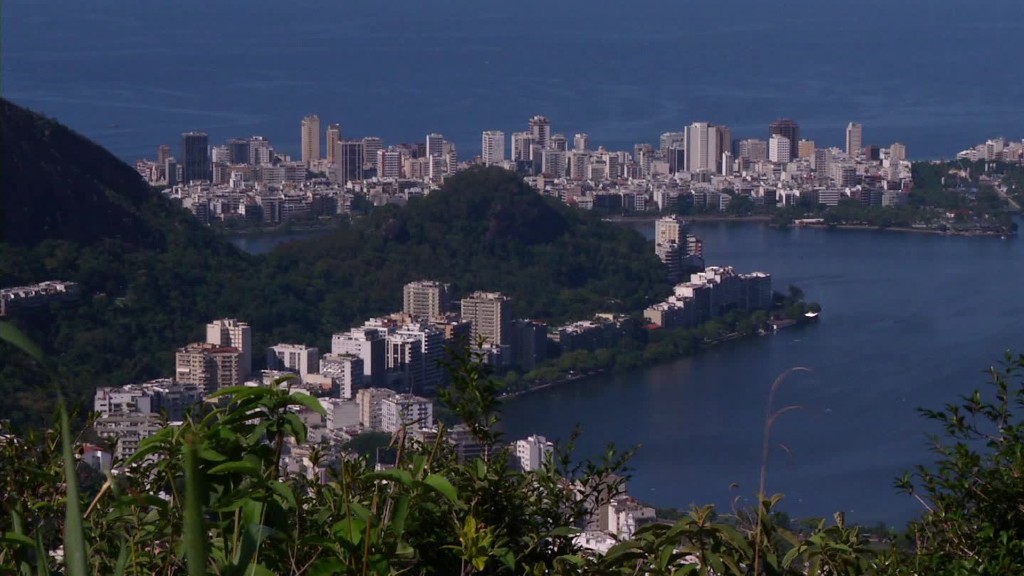 Brazil arrested the CEO of Latin America's largest investment bank and the governing party's leader in the nation's Senate on Wednesday.
The arrests stem from an investigation into a money laundering scandal that has undermined Brazil's government and once-strong economy.
The scandal involves Brazil's state-run oil company, Petrobras, and has entangled many of the country's business and political leaders. It has even caused Brazilians to demand the impeachment of President Dilma Rousseff.
Brazil, once a major economic success story, has been plunged into a deep recession by the scandal and the global downturn in commodity prices.
The country's Supreme Court authorized arrest warrants for Senator Delcidio Amaral and Andre Esteves -- the billionaire CEO of BTG Pactual -- on suspicions of obstructing justice.
A judge said he issued the warrants on evidence that Amaral and Esteves had tried to silence a key witness in the corruption probe.
BTG Pactual confirmed that Esteves was cooperating with police.
The bank's shares fell more than 20% on the news.
Related: Latin America's worst year since the global recession
There was no comment from Amaral's office in Brasilia. Amaral is a veteran lawmaker for the Worker's Party, considered close to former President Luiz Inacio Lula da Silva.
The arrests mark a new stage in the investigation into allegations that construction companies paid huge bribes to Petrobras officials and politicians -- many from the governing coalition -- in exchange for lucrative contracts.
Many investors have already pulled out of Brazil, and the latest developments are likely to keep many away for some time to come.
The country's stock index, Bovespa, is down 5.5% this year.
"Today's arrests are meaningful and validate our assessment that the probe will deepen the political crisis into 2016," Eurasia Group said in an analysis.