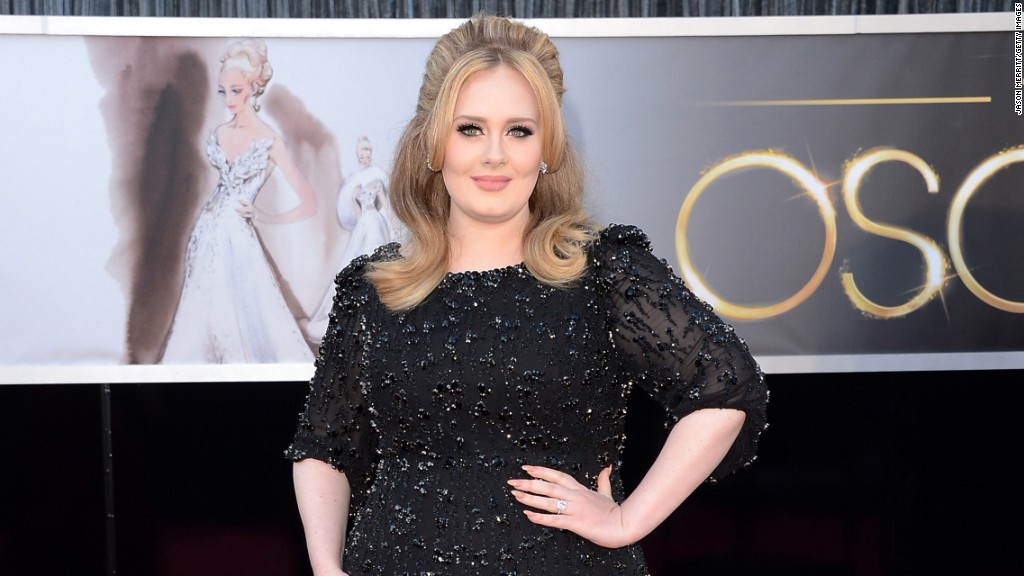 Adele's official numbers are in, and they are historic.
Adele's new album, "25," sold 3.38 million copies during its first week in the U.S., according to Nielsen Music.
That number is unprecedented. Adele beat the previous single sales-week record, held by *NSYNC's "No Strings Attached" from 2000, by nearly a million copies.
For more recent context, Taylor Swift's "1989" had 1.3 million album sales its first week in October 2014.
Adele's "25" was released on November 20 and has taken the music industry by storm. It is already the top selling album of the year.
"Back in 2000 when *NSYNC set the record for album sales in a week, the album was the dominant form of music consumption," said David Bakula, senior vice president of insights at Nielsen Music. "In 2000, there were 785 million albums sold in the U.S. and in 2015 we will likely see around 250 Million albums sold.
"Albums are [now] just a portion of the total consumption of music and to see an artist sell this many albums in a week is a feat that surpasses all expectations," Bakula added.
Prior to the release of "25," Adele made news for her decision to withhold it from streaming services like Apple Music and Spotify.
Related: Adele says "Hello" to new record for music downloading
The album is Adele's third studio record following 2008's "19" and 2011's "21," which went on to win multiple Grammys and sell more than 11 million copies.
The historic numbers are even more impressive because album sales have slowed in recent years, and streaming music services have become popular with many music consumers.
The British singer will take her show on the road with a newly announced European tour kicking off in Belfast on February 29.