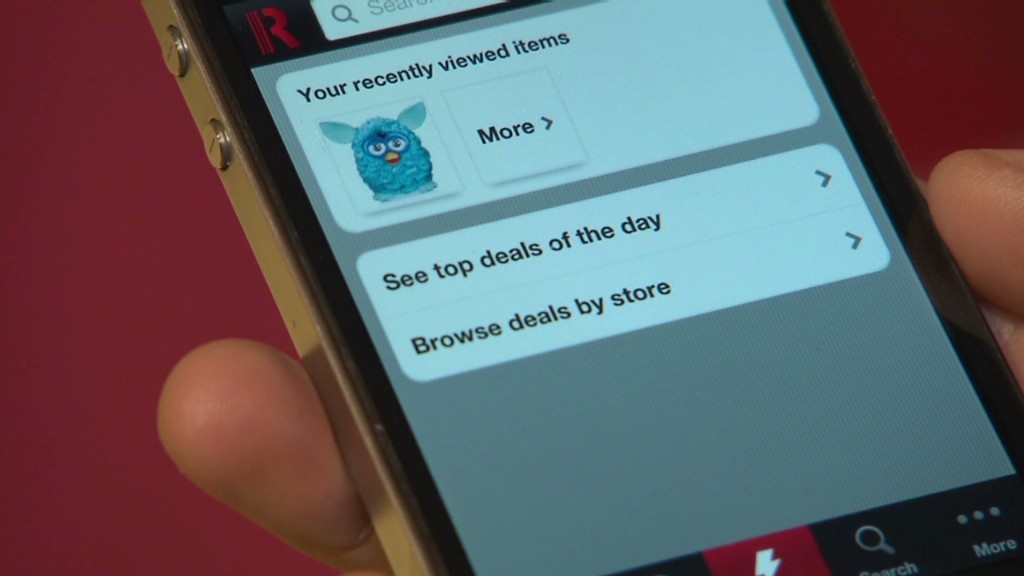 Andy Fan believes he's an expert shopper. He's proud of the deals he scored on work clothes on Black Friday and Cyber Monday.
He sounds like a typical American ... except he's Chinese and lives in Shanghai.
The math is simple for Chinese buyers like Fan. He would have to pay about $200 for a single Brooks Brothers dress shirt where he lives in China. On Black Friday, he was able to purchase 4 shirts online from the Brooks Brothers American website for the same amount.
He went ahead and bought them online.
"I do shopping online in U.S. quite often," Fan said in an email.
Online shopping is surging in popularity. Total digital sales topped $11 billion over the five-day period from Thanksgiving to Cyber Monday, according to Adobe. Chinese buyers like Fan accounted for roughly $55 million -- or 0.5% -- of that.
Chinese shoppers like Fan were buying even though they just celebrated Singles Day, China's equivalent of Black Friday, on November 11. Singles Day is now the largest shopping day in the world, but Chinese consumers are showing signs they will continue to spend.
"The shipment to China is not so complicated. There are several logistics compan[ies] providing shipment services," Fan says.
Here's how it works: Fan says there are warehouses in U.S. where Chinese citizens can have their purchases sent. It's similar to renting a post office box. Once the package arrives, the Chinese buyer is notified and the box is shipped internationally for a fee.
Increasingly, a middleman warehouse isn't even necessary. Retailers like Amazon (AMZN) and Macy's (M)ship directly to China from the store.
Even with all the concerns about the strong U.S. dollar making American goods expensive, foreigners were still shopping.
Overall, non-U.S. buyers represent about 5% of online sales during the big U.S. shopping days after Thanksgiving, according to Adobe, which measures the vast majority of online transactions at the top 100 American retailers.
Shoppers from the U.K and Brazil also spent big, although Adobe notes purchases from Britain fell a bit this year, likely because many British retailers are now offering Black Friday deals of their own.
Sales in Brazil were also lower this year too, probably as a result of the country's economic recession, says Tamara Gaffney, Principal Analyst with Adobe Digital Index.