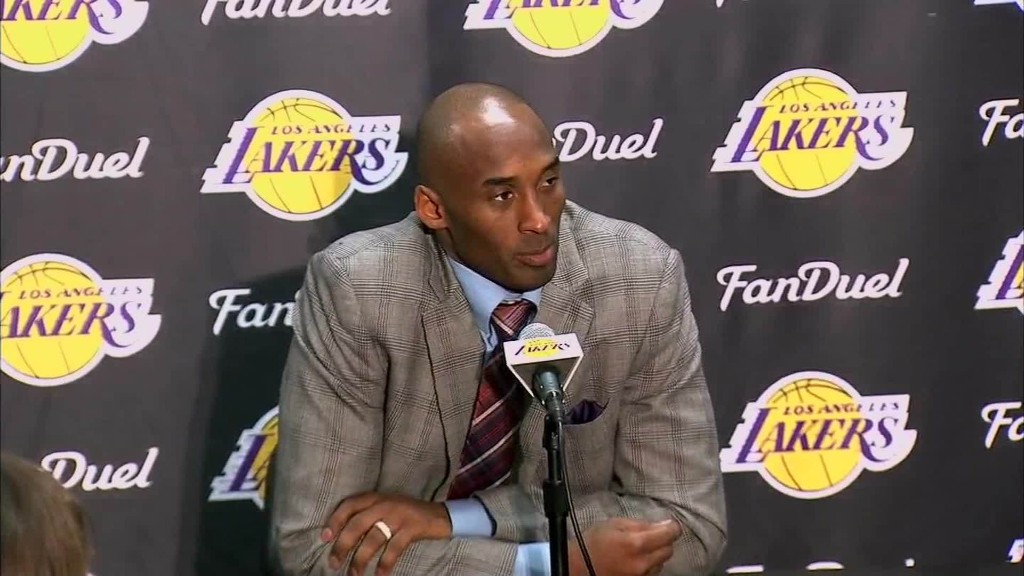 Kobe's Bryant's final NBA game is four months away, but ticket prices are already soaring.
Prices for the Lakers' last game have nearly tripled to $1,388.60 in the 14 hours since Bryant announced his retirement, according to ticket price tracker TiqIQ. Tickets were already going for an average of $478 even before the announcement Sunday night amid speculation that this would be Bryant's last season.
The cheapest ticket listing for the April 13 home game against the Utah Jazz is $552, up from $103 before the announcement. The most expensive ticket is $11,700 for a seat on Courtside Row, right behind the Lakers' bench.
And it's not just listing prices that are soaring. Actual sale prices have jumped as well. The average resale price on Monday was $925, SeatGeek reports, five times what it was before the retirement news.
Los Angeles fans could save a little money by buying a ticket to the final Clippers home game against the Lakers on April 6. The two teams share the Staples Center, but tickets for that game are going for an average of $346, a bargain at least relatively speaking.
Related: Kobe to retire at end of the season
Fans outside of Los Angeles will also pay more for Bryant's final trips to most other NBA cities. Listing prices for those games are up 30% or more according to SeatGeek.
Bryant announced his retirement Sunday night on the Players' Tribune Sunday afternoon. He's played for the Lakers since he signed as an 17-year old in 1996, and holds franchise records in points and games played, among others.
But injuries limited him to only 41 games over the last two seasons. The Lakers have also fallen on hard times, finishing in last place each of the last two years. They've had a rough start this season also, with a 2-14 record.