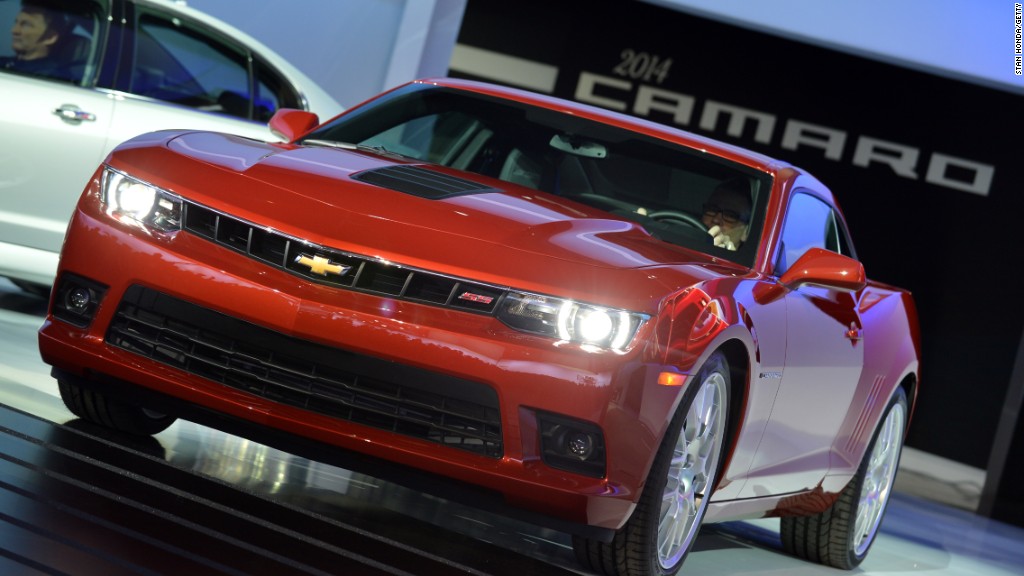 U.S. car sales remain in high gear, with the industry on track to post record sales for the year.
November is also shaping up to set a record, with U.S. sales forecast to top 1.3 million. That would take year-to-date sales to more than 15.8 million vehicles, giving the auto industry a good shot at topping the previous record of 17.4 million vehicles sold in 2000.
GM (GM), Ford (F), Fiat Chrysler (FCAU) and Toyota (TM) all posted modestly improved monthly sales compared to a year earlier, and other automakers are due to report results later on Tuesday.
Sales are being driven by a number of factors, including strong hiring, low gas prices, easy access to car loans and continued pent-up demand for cars following years of depressed sales. The rebound in the stock market and climbing home values are also helping consumers feel confident enough to buy a big-ticket item like a car.
Related: Car loans hit $1 trillion for the first time
It's been a remarkably quick turn around for the industry, which saw sales plunge in 2009 to near a 30-year low amid bankruptcies at GM and Chrysler. At the time, many experts thought it would take a decade or more to get back to annual sales of 17 million vehicles, instead of just six years.
But the reorganization at U.S. automakers and the steady improvement in the economy has led to six straight years of improved auto sales, the first time the industry has ever posted such a long stretch of increased demand.
Related: Best cars for the money
And the profits that these sales are generating dwarf the earnings that the auto industry raked in when it last set a sales record 15 years ago. Back then, U.S. automakers were building many car models that buyers didn't want, so they got dumped in bulk sales to rental car companies at significantly lower prices. This time consumers account for more of the sales, helping push General Motors and Ford to report record earnings.
One automaker that isn't having a good year is Volkswagen (VLKAY), which said Tuesday that U.S. sales for November plunged 25% in the wake of its emissions cheating scandal.