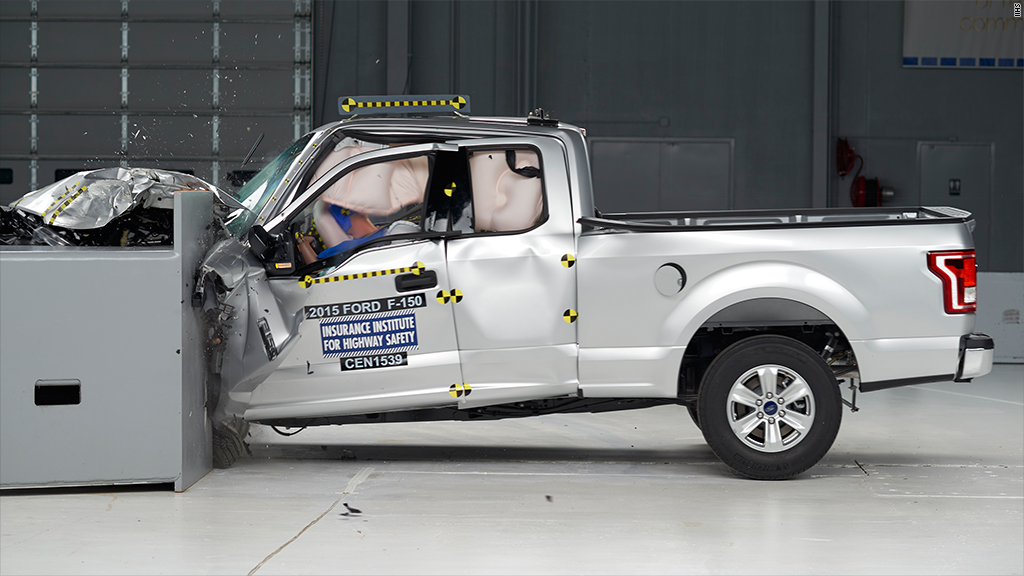 Ford is adding 2,000 new jobs to its truck plant in Louisville, Kentucky, with a $1.3 billion investment to build the next-generation Super Duty truck.
The 2,000 jobs are among 8,500 positions that Ford promised to add as part of its latest labor contract with the United Auto Workers union.
The investment will bring production of the new aluminum version of the Ford F-Series Super Duty truck, the larger version of Ford's best selling F-150 pickup.
The plant had already been making the steel versions of the Super Duty pickups. The 2017 model, due to go on sale next fall, will be made of aluminum.
Ford (F) switched the F-150 over to aluminum a little more than a year ago. It will now also use aluminum for the larger vehicles to cut weight and improve fuel economy. The aluminum versions of the Super Duty trucks were unveiled in September.
Plant opened in 1969
The Louisville plant, which opened in 1969, had 4,600 employees before the latest plans to add staff.
On top of the jobs announced Tuesday, Ford promised in the labor contract to invest $600 million at the plant in the future to accommodate the production of aluminum Ford Expedition and Lincoln Navigator full-size SUVs.