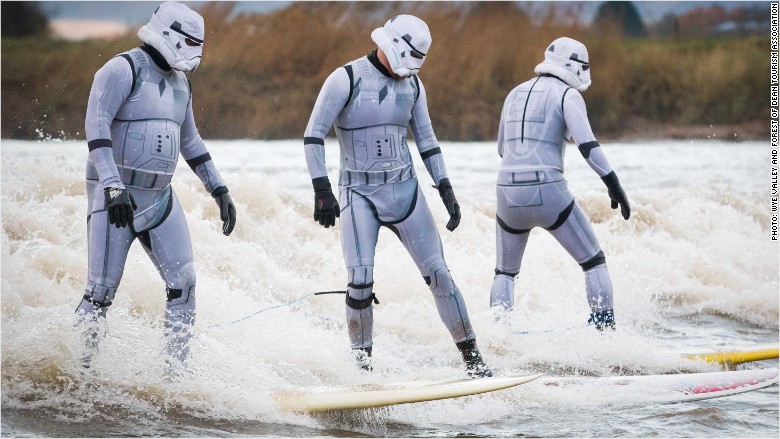 Star Wars fans may be coming soon to an idyllic spot near you as tourist officials try to cash in on locations from the new movie in the series.
Scenes from "Star Wars Episode VII: The Force Awakens" were shot in a number of places not used in the previous six films.
Here are three that could prove popular:
1. Puzzlewood
The rural location near Gloucester, England, was inundated with fans when rumors spread in July 2014 that scenes were being filmed there.
The moody and mysterious woods appear in the trailer, and were referenced by director J.J. Abrams in a letter thanking the movie's cast and crew.
While locations are often kept secret, local tourism groups dressed up a few surfers as stormtroopers last month to highlight the link. They're hoping to boost visitor numbers by offering self-guided tours of the forest.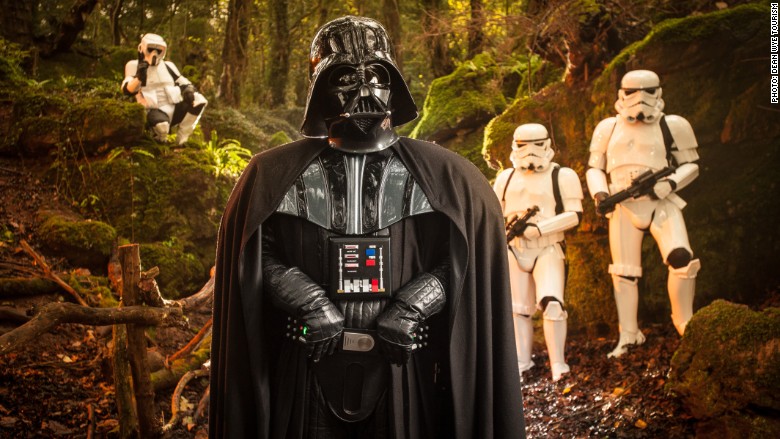 Holidaycottages.co.uk, a site offering short-term vacation lets, said it saw an 85% jump in bookings in the area once news of the filming leaked out.
"The fact that Star Wars was filmed there is fantastic for tourism in the area," said managing directory James Morris.
2. Skellig Michael
Ireland is also hoping for a windfall. Tourism officials are betting that Skellig Michael's appearance on the big screen will translate into more visits to the rocky outcrop, seven miles off the country's west coast.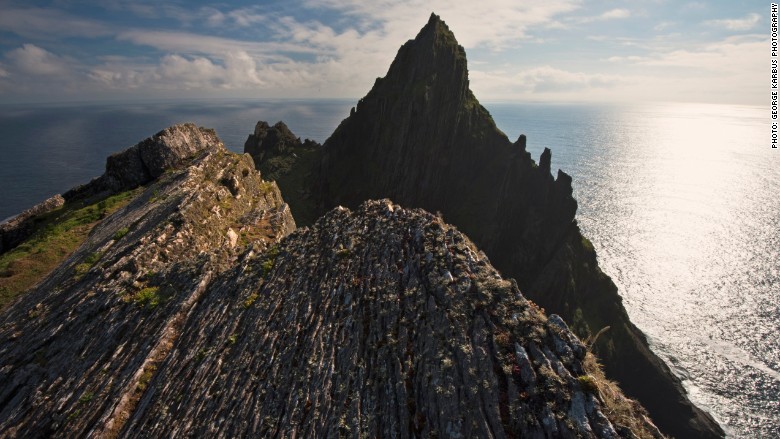 The release of the film presents "a truly unique opportunity to highlight the South West and Ireland in 2016," Tourism Ireland said, predicting a record year for visitors to the country in 2016.
Related: 17 'Star Wars' locations that actually exist
Spain, Italy and Switzerland boast sites to visit from previous Star Wars films.
But Tunisia, home to many locations from the early installments, has missed out on the most recent movie, likely due to recent terror attacks and the Arab Spring uprisings.
Still, a recent tourism campaign video showing Star Wars characters dancing around Tunisian film locations has more than two millions views on YouTube.
3. Abu Dhabi
Remote sand dunes in Abu Dhabi replaced Tunisia in "The Force Awakens," and it's already given the tiny emirate $60 million worth of free publicity, according to Paul Baker of twofour54, a media group which is hosting the local premier.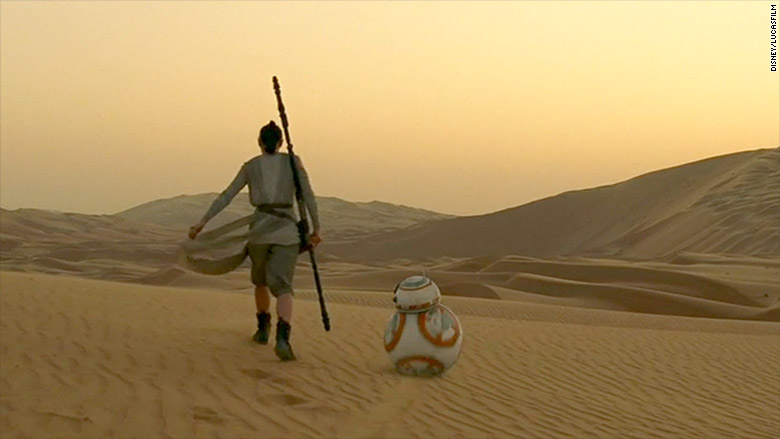 The movie could give the U.K. and Ireland another boost too. Tourism officials were hoping that American fans would fly over to see the movie there first -- it released in parts of Europe one day before the U.S.