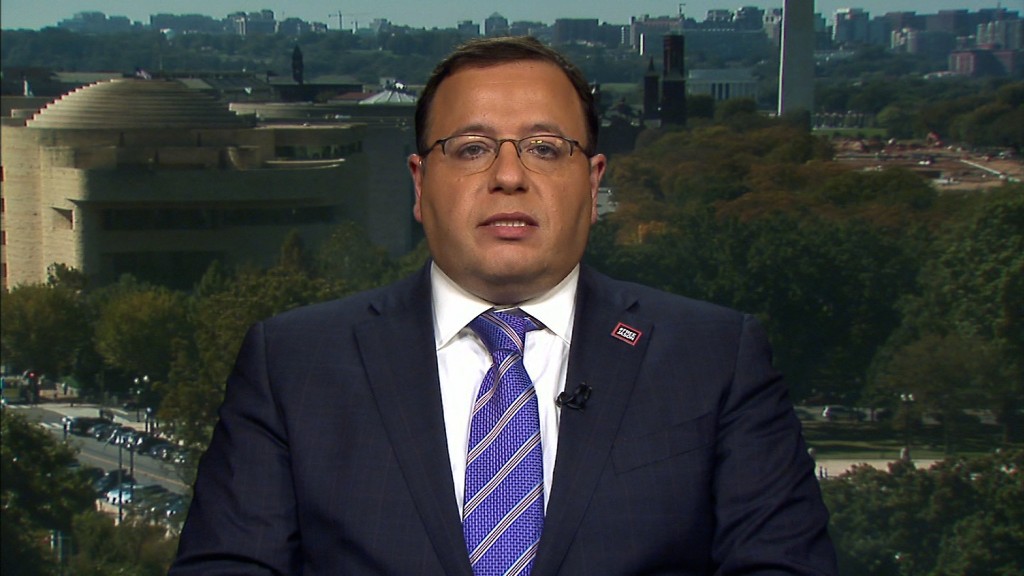 Several activists held signs outside the Iranian Mission to the United Nations on Thursday that said "#FreeJason" and "500 days too long."
"Who's Jason?" a truck driver called out as he moved glacially through Manhattan's traffic.
The question immediately drew the attention of Ali Rezaian, who was standing a few feet away on a curb.
"It's my brother," he told the driver.
The brief interaction captured what has become Ali Rezaian's mission: Reminding the world about his brother, Jason Rezaian, the Washington Post's Tehran correspondent who has been detained there for 17 months.
Ali Rezaian, 44, has logged plenty of travel time in service of that mission.
In October, he flew to Washington, D.C. from his northern California home, his 15th trip to the nation's capital this year.
And on a chilly morning here in New York City, Ali and more than a half-dozen other activists assembled outside Iran's U.N. mission.
Thursday marked the 500th day that Jason Rezaian has been held in Iran's Evin prison. It's a day that Ali said he never envisioned, and a milestone that the Washington Post's executive editor Martin Baron called "the grimmest of anniversaries."
To mark the occasion, Ali Rezaian hand-delivered a petition containing more than 500,000 signatures to the Iranian mission. The petition, which was coordinated by Change.org and signed by people from more than 150 different countries, calls for Rezaian's immediate and unconditional release.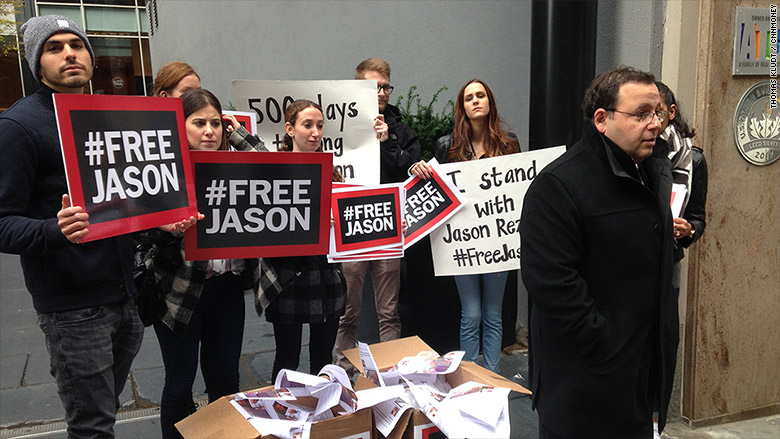 "We're fortunate that it is a case that the press wants to cover," Ali Rezaian told CNNMoney. "There's no way we could have ever thought that we'd be here 17 months ago, but when opportunities like this come along we try to take advantage of them and let Jason's colleagues around the world cover the case to make sure people and governments know about him."
He will try to generate more coverage with events scheduled over the next several days.
On Friday, supporters will convene at the National Press Club in Washington, D.C., where they will read Jason's stories for 24 hours. Next week, Ali will accept an award on behalf of his brother at Boston University.
It's been an all-consuming effort for the Rezaian family. Rezaian's mother, Mary, has made frequent trips to Tehran. All the while, the situation has only gotten bleaker for Jason Rezaian, who was detained with his wife, Yeganeh Salehi, on July 22, 2014.
Related: The long ordeal of Jason Rezaian, an American journalist jailed in Iran
Salehi was released on bail after two and a half months, but her huband remained in prison. In October, Iranian media reported that he was convicted on espionage charges.
Ali Rezaian said his brother has grown "depressed" and "angry" throughout his detainment, which has included time in solitary confinement.
"He's been really neglected," Ali Rezaian said. "All we know is that he's innocent and we need him to come home."
Ali conveyed that message to Iranian diplomats on Thursday when he delivered the petition, which came in the form of a thumb drive.
When he entered the building where the Iranian mission is located, Ali was met by a man who escorted him to an elevator bank.
Within ten minutes, he returned from what he said was a cordial interaction.
A reporter asked if he felt any more hopeful.
"I feel hopeful after seeing all you guys out here supporting Jason and covering the story," he told about a dozen journalists who covered the moment. "We'll keep that up."
Sign up for the Reliable Sources newsletter — delivering the most important stories in the media world to your inbox every day.