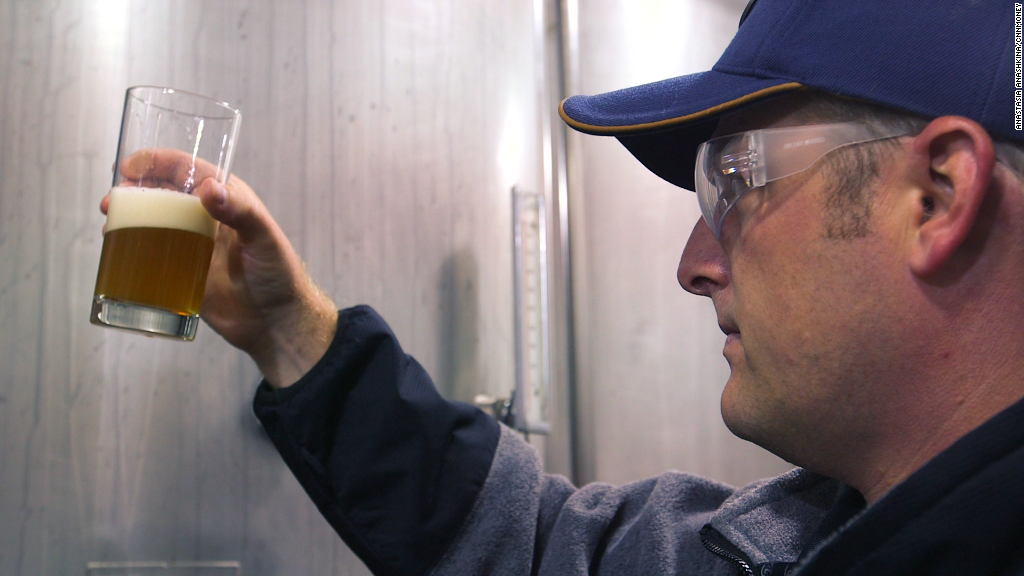 Peroni, anyone?
Anheuser-Busch InBev (BUD) is looking for buyers for SABMiller's premium beer brands Grolsch, Meantime, and Peroni, the world's largest brewer said Thursday.
By putting them up for sale, ABInBev is trying to overcome regulatory concerns over its planned mega takeover of SABMiller, the world's second largest brewer.
The sale of the brands and their businesses in Italy, the Netherlands and the U.K. is conditional on the merger going through, ABInBev said in a statement.
As part of its plan to buy SABMiller (SBMRY), AB InBev has already agreed to offload a bunch of big U.S. beer brands to Molson Coors (TAP).
Antitrust regulators in the U.S., Europe and elsewhere will look closely at the merger. The concern is that the combined company will wield too much power in key markets, resulting in higher beer prices for consumers.
The combined firm will be the world's largest brewery by far, with sales topping $55 billion. The two together produced 77 billion liters of drinks last year, roughly 150 billion pints, and would control close to a third of the world's beer market.
SABMiller bought London's Meantime Brewing Company in May in an attempt to tap into surging demand for craft brews.