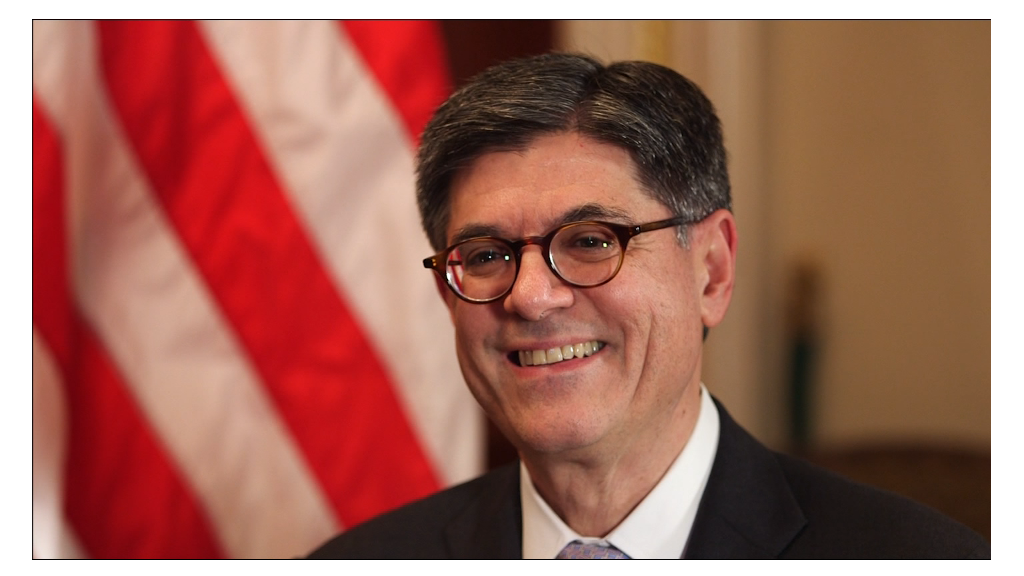 Greg Hatem is having a hard time finding and keeping good employees.
That's a dramatic change from the recession when the North Carolina restaurant owner hired quality workers with ease.
"You had a real pick of people to choose from," says Hatem, who employs about 400 employees at his five restaurants in the Raleigh area.
This year Hatem bumped up pay for all employees to $10.15 an hour in an effort to recruit and retain the best workers. Some workers had been making $8.50 an hour previously.
"We're fine paying more to bring in better people," says Hatem.
Hatem is not alone. Business owners across the country are increasingly saying it's difficult to find talented workers.
In March 2010, only 2% of small businesses said finding quality workers was a top concern, according to a survey by the National Federation of Independent Business. In September, 16% of small business employers said finding quality workers is major problem. It was the highest level since 2007.
That rising challenge for employers means wages -- which have barely grown since the recession -- should finally go up. When business owners say it's hard to find quality workers, they have to compete for a dwindling pool of talent with better pay.
Related: U.S. manufacturing shrinks for first time in 3 years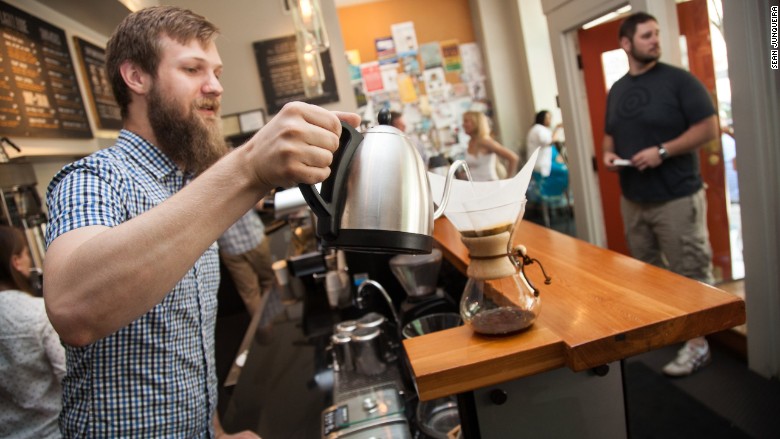 Wages grew 2.5% in October after the eight-year high in employers saying it was hard to find quality workers the month before. That was the best pay hike for American workers since 2009.
The November jobs report comes out Friday and one key question will be about wage growth. Was October's wage growth an outlier or the beginning of a new trend?
November's wage growth may not be as stellar. Economists surveyed by CNNMoney predict wages grew 2.3% in November.
Related: Americans are saving more than spending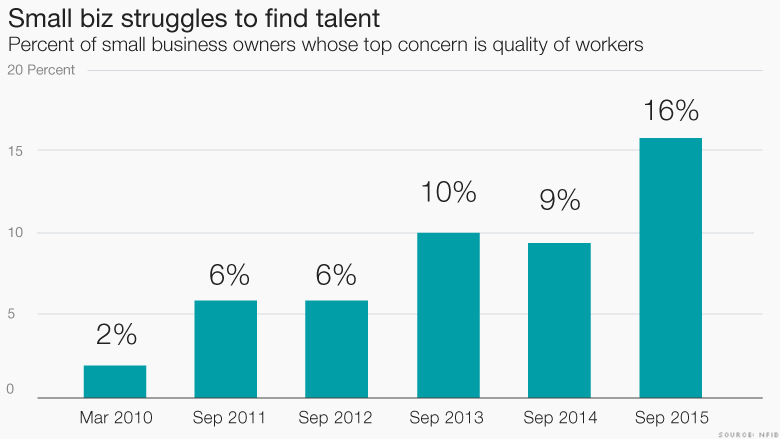 However, economists are saying that the long-term trends point to more wage growth going into next year.
"Wage growth is picking up, and will move higher as we move into 2016," says Diane Swonk, chief economist at Mesirow Financial.
Mitchell Rosen knows wages are going up. He oversees 25 employees as the general manager of Hometown Bar-B-Que, a restaurant in Brooklyn, N.Y. His employees' hourly wage ranges from $9 an hour to $14 depending on their role.
But from dishwasher to pit master, most employees saw their wages go up in the past year, he says. As the the number of talented workers declines, it often leads to a costly expense -- training new employees. And Rosen wants to avoid training if he can.
"Paying someone a little bit more is easier than continually training someone new. Training is expensive," says Rosen. "It's very hard to find quality workers."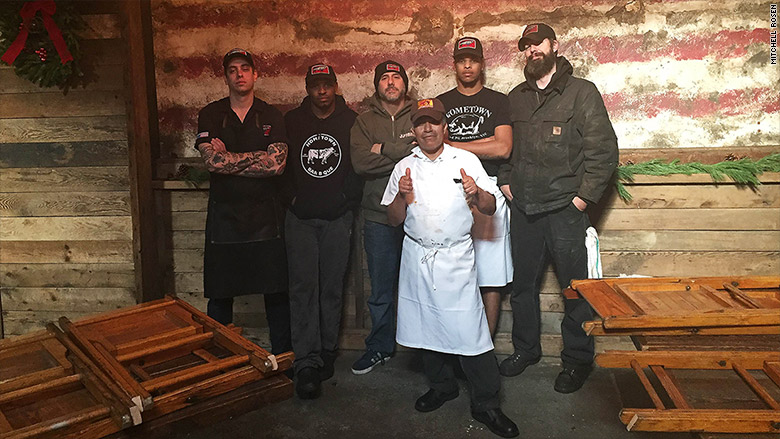 Related: U.S. economy grew at better than expected pace
There are some who argue that wage growth isn't picking up. Inflation in the U.S. is still near zero and worker productivity is historically low. When productivity is low, employers are less incentivized to offer pay raises.
And there are still major headwinds to the U.S. economy. The strong dollar and weak global economy are hurting some sectors, such as manufacturing. Those challenges might make employers hesitate before offering wage hikes.
"October [wage growth] was an anomaly. If the economy is indeed slowing, wages will likely not be rising in the future numbers," says Kevin Giddis, head of fixed income at Raymond James, a wealth management firm.
Related: Congress wants to pull billions from the Fed's piggy bank
Still, many business owners are watching wages go up -- a trend some economists believe will gain momentum next year.
Jessica Meyers has witnessed the talent pool shrink for her construction business in Harrisburg, Pa. That's why she's boosted pay for some employees this year.
Finding skilled workers is a hot topic at the local CEO peer group Meyers sits in on.
"We're all in this conversation about finding good people and keeping them," says Meyers. "The job market across the board -- we feel it has tightened up over the last 18 months."