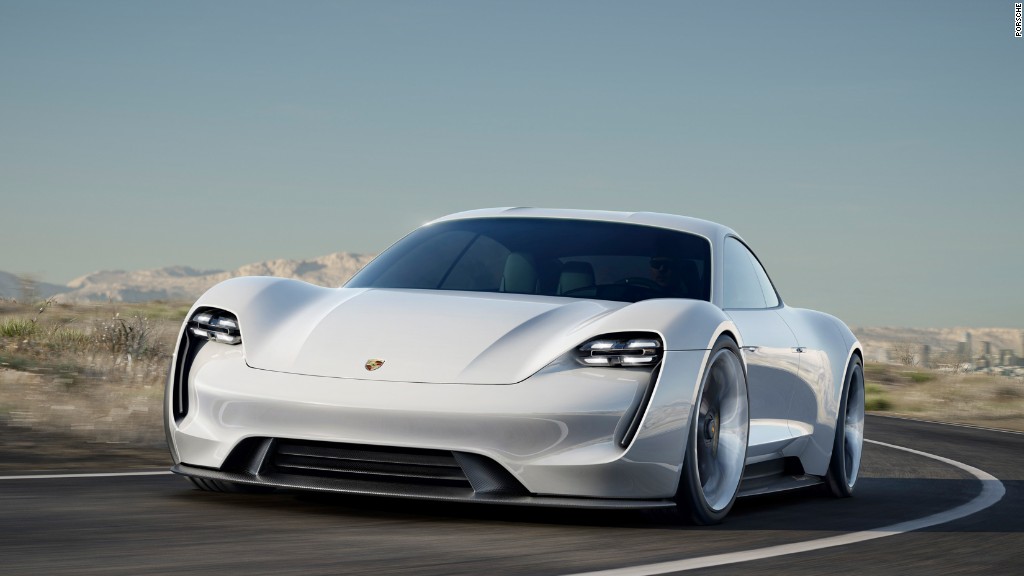 Porsche plans to offer an all-electric performance car by the end of the decade. The four-door car, which looks like a futuristic version of today's Porsche Panamera, will be able to go 310 miles on a single charge, Porsche has boasted.
The Mission E was originally unveiled at the Frankfurt Motor Show as a concept car, but the board of Volkswagen Group, Porsche's parent company, has now approved development of the car for factory production. When the car was unveiled in September, a Porsche spokesperson only said that "production of the car would be feasible within the near future."
The car is part of a bigger push by Volkswagen Group into electric vehicles and plug-in hybrids. In all, the group plans to introduce 20 such vehicles by 2020, company executives have said.
Related: Tesla beats Ferrari, Bugatti
It's not clear what the Volkswagen Group (VLKPY) diesel scandal will do to those overall plans, however. Volkswagen's sales have plummeted in the U.S. and globally as a result. The company has had to set aside millions of dollars to deal with potential fines and the costs of refitting as many as 11 million diesel cars to meet emissions standards. It will need to recall 500,000 cars in the U.S. alone.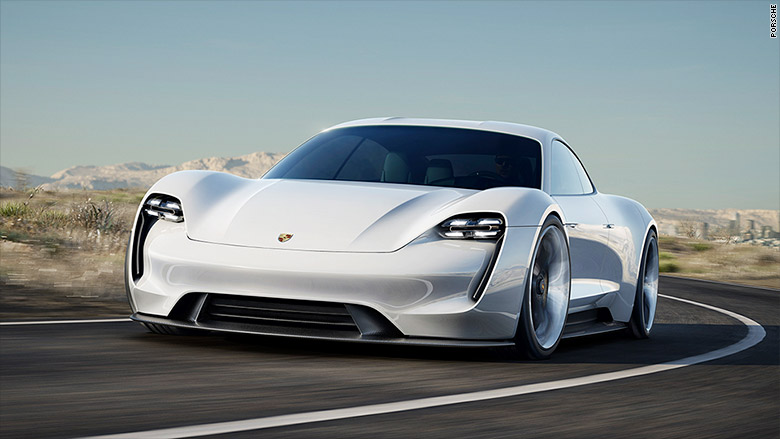 Porsche has said that the Mission E will be able to go from zero to 60 miles an hour in under 3.5 seconds. That figure has already been beaten by some versions of the Telsa Model S, though, which can leap from zero to 60 in under three seconds. The Porsche will also be able to charge wirelessly by parking over a coil embedded in a garage floor.
Related: Our favorite sports cars of 2015
The car will charge quickly, too, according to Porsche, reaching 80% of a full charge in only 15 minutes, enough to drive 250 miles. Porsche executives have said that more battery development is needed, however. Porsche has not announced anything about the price of the Mission E.
CNNMoney's Alanna Petroff contributed to this report.