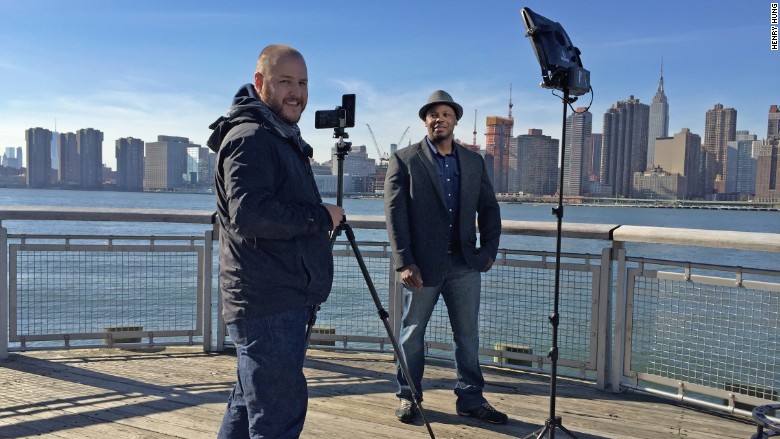 CNNMoney sent photographer John Loomis to six states in seven days to capture images of people who said that they, or their children, have a better shot of achieving the American Dream than their parents did.
In order to meet all of these people, Loomis took 9 flights, logging 7,670 miles in the air and driving another 720 miles. The result: a photo essay entitled 'I still believe in the American Dream.'
Here are journal entries from his whirlwind week.
Day 1: Wednesday, November 11
Washington, D.C.
7:30 AM I'm woken up by my two-year old daughter Zella after only a few hours' sleep. After walking her to daycare, I return home -- dreaming of a nap.
9:30 AM I am just about to fall asleep when the cell phone rings. It's CNN's director of photography Simon Barnett. Simon has a big idea and wants to know about my schedule over the next 10 days.
After a 60-second pitch about the American Dream project -- which he says will entail traveling to seven cities in less than a week -- I tell Simon I'm very interested but have to talk to my wife Judyta. Her immediate reaction is that it is a crazy and fun project. Three minutes later, I ring him back and say I'm in.
10:30 AM An hour later, I join Simon and CNN senior photo editor Elizabeth Johnson on a call to discuss the nuts and bolts of project: art direction, scheduling, deadlines.
Our plan is to use the newest iPhone photo feature, Live Photos, to create a portrait essay of blacks and Latinos who believe in the American Dream. Apple Live Photos offer the artful combination of a still photo surrounded by just a tease of video.
Live Photos can feel like magical time capsules. But they are also tricky to a professional photographer since they cannot be edited at all without stripping them of their magic motion component. (Click on the image below to see Live Photos in action).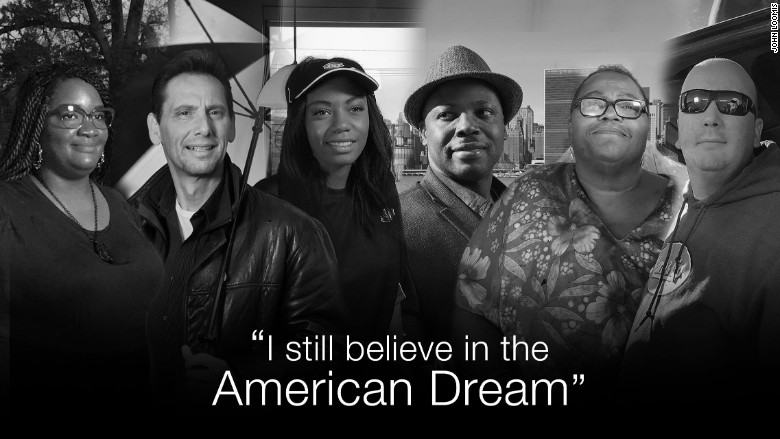 1:30 PM Elizabeth and I start arranging the schedule to allow for seven subjects to be photographed across six states (Alabama, Mississippi, Texas, Colorado, Oregon and New York) in just six days' time.
I map my route -- including nine flight segments, five rental cars, hundreds of highway miles, and a final train trip back to DC -- book all of the travel and rental gear for the week long shoot.
Because we're shooting exclusively on iPhones, I need different supporting gear than I usually rely on. I reach out to a dozen talented friends to help me piece together the best quality, most compact way to light our subjects.
I spend the rest of the day trying to figure out how to pack and have the first of two helpful phone conversations with Apple regarding the Live Photos feature.
Day 2: Thursday, November 12
Washington, D.C. to Meridian, Mississippi
8:00 AM I tried to finish packing while my wife, a pediatric radiologist, wraps up an overlapping night on call at the hospital.
9:30 AM The bulk of the rental gear is arriving ahead on location in Birmingham. Therefore, I leave D.C. with a just small bag containing multiple chargers and cables, my laptop and iPad, and only enough clothes for half of the trip. (I can do laundry at my sister's place in Boulder, Colorado, which is near one of our shoots).
11:45 AM My first flight out of Reagan National is delayed due to mechanical problems.
1:50 PM We finally land at Atlanta's Hartsfield International Airport. Because we are late, I have to sprint from Terminal B to Terminal E in order to make my connecting flight to Birmingham.
2:15 PM Safely on the ground to a sunny fall day in Birmingham. The first stop is to pick up the shipped gear at FedEx. Then I arrive to my shoot location 20 minutes early and immediately notice a small rainbow above the steeple of the St. James Baptist church.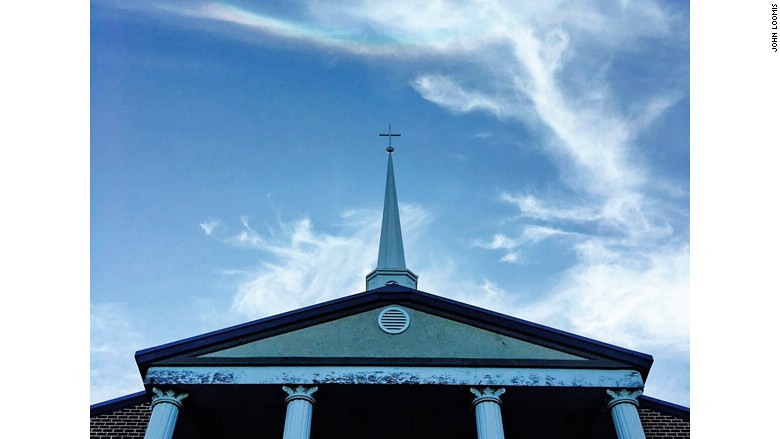 4:30 PM Dangerous thoughts of the first shoot going as planned and grabbing my favorite Alabama barbeque at Dreamland BBQ post-shoot are interrupted after I receive a call from my subject Iman Worsham. She accidentally fell asleep following her long week of studying for a chemistry exam.
4:55 PM When she arrives, the sun has set in earnest. iPhones are very capable cameras, but they perform less well in low light, and the Live Photos especially do not do well in lower light.
I am balancing a tough location, fading daylight and unfamiliar lights. It is not a great way to start the project.
5:00 PM Iman is lovely to work with and her boyfriend John pitches in to serve as my unofficial assistant. Everyone is patient as I begin to figure out how to best use the continuous LED lighting in conjunction with my pair of iPhones, taped together.
I'm using two iPhones so I can get both horizontal and vertical shots of the subjects simultaneously (I want to get the two formats to match as much as possible, so timing is critical). After using too much tape, I finally find a more efficient way to gaff (that is, use gaffers tape which doesn't leave much residue on surfaces) the phones together, the larger iPhone 6s Plus in horizontal orientation, and my smaller iPhone 6s vertical, leaving most of both screens accessible.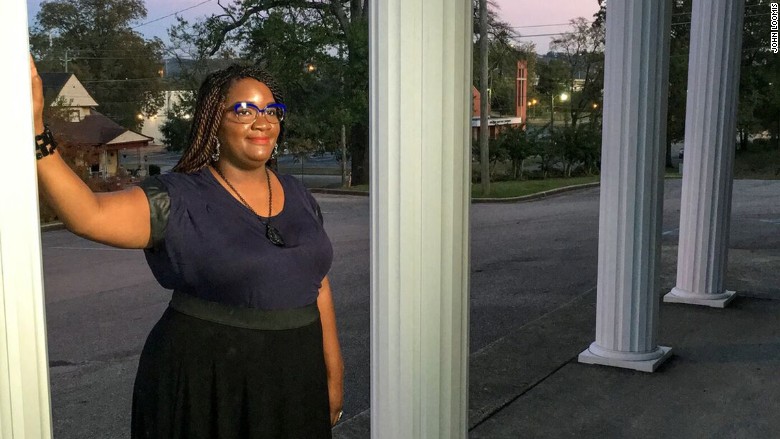 7:30 PM After the shoot, I drive West in the dark, stopping in Tuscaloosa for coffee -- not barbecue. I feel a little frustrated that the first day of the project didn't start stronger.
9:15 PM Three hours later, I arrive in Meridian, Mississippi. There's enough time to watch the end of the Thursday night NFL game. Dinner is a salad at the sports bar.
10:30 PM At the hotel, I transmit the best eight to ten images from the days' shoot back to CNN so we can refine the art direction for the rest of the project and build a cohesive look and feel.
DAY 3: Friday, November, 13
Meridian, Mississippi to Austin, Texas
8:00 AM I drink hotel coffee in front of the Hilton Garden Inn and am thankful my weather luck continues.
9:00 AM Elizabeth, Simon and I have another call to dissect the first shoot. We want to get closer to the subject, keep their movement very subtle and let the background reveal that Live Photos move. Their enthusiasm gives me more confidence.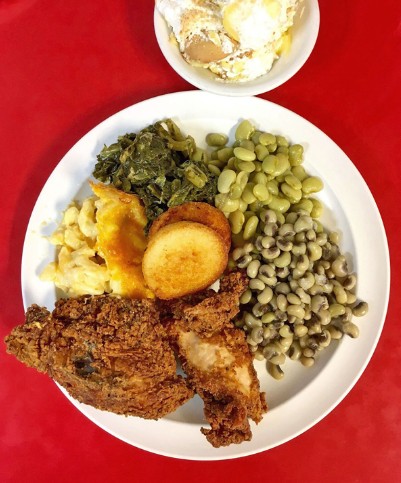 11:30 AM I head on to Forest, Mississippi, where Yelp has revealed a local hotspot Southern buffet called The Garden Patch. The reviews warn not to arrive too late or the fried chicken might be very well picked over. I help myself to a heaping plate of goodness.
1:00 PM Shoot number two is another 20 miles down the road and I find the town of Walnut Grove and Regina Gates' house with an open front door and her wheelchair parked outside.
Her granddaughter announces my presence as soon as I open the car door. "There's a white man outside."
Ms. Regina welcomes me with a hug. Before I can say anything else, urgent calls are sent to the school only a few hundred feet away to gather the many grandchildren. Regina changes into a beautiful turquoise dress.
We start under the shade of a big oak tree and the grandkids are absolutely unimpressed by either my setup or me. "How long will this take?" I'm asked more than a few times in rapid succession.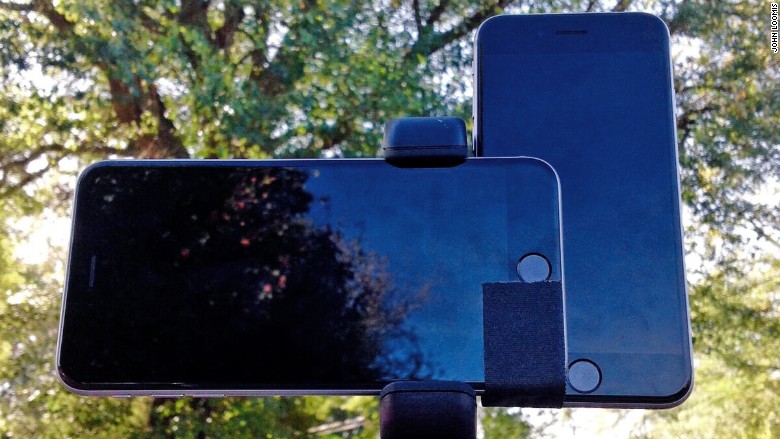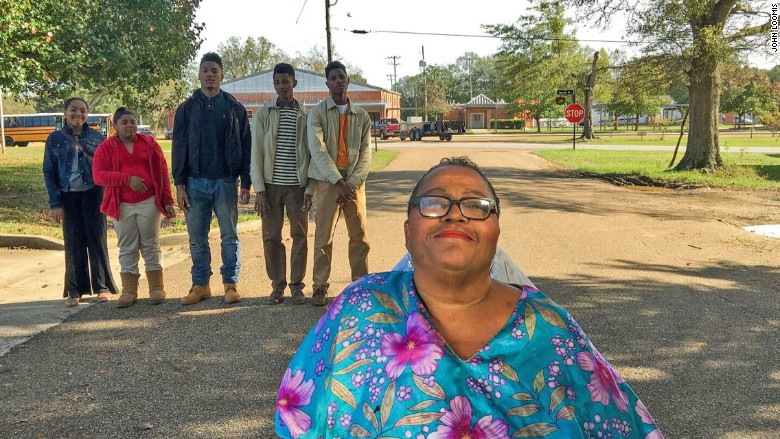 "Mo Mo" enjoys being surrounded. After 15 minutes, I release the kids back to school, not wanting to get any lectures from annoyed teachers.
Regina and I talk about her having found the American Dream already and what it means to have been able to afford education for her kids. After another hug goodbye, she tells me that next time I visit there will be sweet potato pie.
2:30 PM I drive towards Jackson, Mississippi with the windows down and prepare for my evening flight to Texas. Because Jackson is such a small city I have to return to Atlanta first, then completely retrace my route back over the South to Texas.
7:00 PM The entire way to Texas, Elizabeth and I keep trying to confirm my extremely early shoot in San Antonio via emails, texts and voicemails.
Day 4: Saturday, November, 13
Austin, Texas to Denver, Colorado
12:00 AM I land in Austin to procure another rental car and find a vaguely familiar hotel room. We had set a deadline of midnight to hear back from the person I am supposed to shoot in the morning and get only complete radio silence. I earn a couple of extra hours of sleep, though it is little reward compared to losing a subject for the project.
6:30 AM I wake up early to download and edit the images of Regina, then leave the hotel to drive around Austin a little before heading North to the suburbs.
10:45 AM I arrive early at the Dairy Queen where Breionne Carter said she works and start asking around, but no one has any clue who Breionne is. Am I in the wrong Dairy Queen? The manager seems to know that I should be there. Turns out Breionne is his newest hire and has only worked one day at the location.
But she's not due in to work until 5 p.m. A call finds her at home. She agrees to come in for the shoot, and I wait and watch the restaurant fill up with patrons as it nears lunchtime.
As people eat their hamburgers and fries, no one seems to think it odd or interesting that I'm test lighting an empty table in the middle of the restaurant.
12:15 PM Breionne arrives and changes into her uniform. She's the youngest person in the American Dream project by almost a decade and is shy about doing a photo shoot at her brand new job.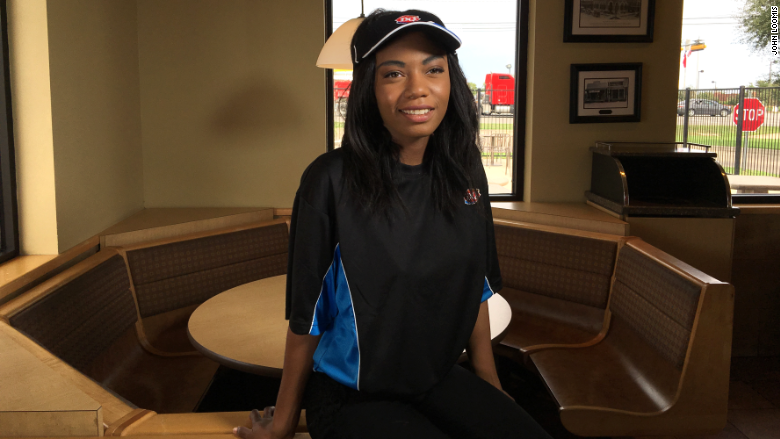 Luckily, she's a natural on camera and we finish quickly inside the restaurant before heading to the completely deserted patio area for a second shoot.
I mention that CNN has asked me to take selfies on my trip and Breionne gives me some tips.
1:45 PM I join some of the University of Texas faithful and watch the second half of the Longhorns versus Mountaineers game in another sports bar. With extra time to kill before my next flight, I find more coffee and an Apple Store to buy my busy iPhone a new protective case.
5:30 PM At the Austin airport, I listen to two people talk about the University of Missouri (my alma mater) protests over race and safe spaces.
I'm the first on the plane on the flight to Colorado and the flight takes off on time. The flight is a blur.
7:45 PM I arrive in Denver. I rent another Buick Lacrosse (2nd in a row) and head to my sister's house north of Denver.
Day 5: Sunday, November, 14
Denver, Colorado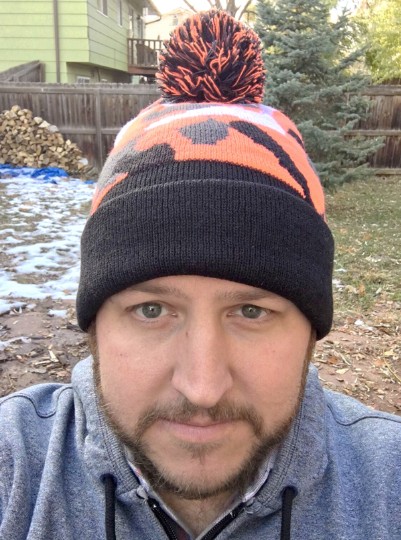 6:30 AM My baby niece Matilda makes alarm clocks unnecessary.
Family time dovetails into checking gear. I leave early to meet truck driver Bobby Wood at the truck stop near the airport.
Bobby doesn't answer my phone call or text so I park and do some shopping. An absurdly loud, orange camo winter cap is a deal at $8.99, but the coffee I buy is thrown out after three swigs.
Bobby gets in touch 10 minutes later to tell me he is still 100 miles away. We make plans to reconvene and I head straight to a coffee shop. Bobby gets back in touch almost an hour later and says he's still another 90 minutes away. Antsy, I return back to my sister's and watch her husband finish chopping wood.
12:00 PM Bobby finally arrives and I start photographing him. Shooting in his cab, I don't have room to use the tripod. That wouldn't be a big deal except that the tractor-trailer engine in idle is violent enough to shake me no matter how I cram myself into place.
Bobby's Dad arrives to pick him up. I want to get Bobby on his way, especially because he's arrived much later than he expected and surely has plans. But the shoot is going so well and the light is in the right pocket for our iPhone rig so I ask him for a last setup.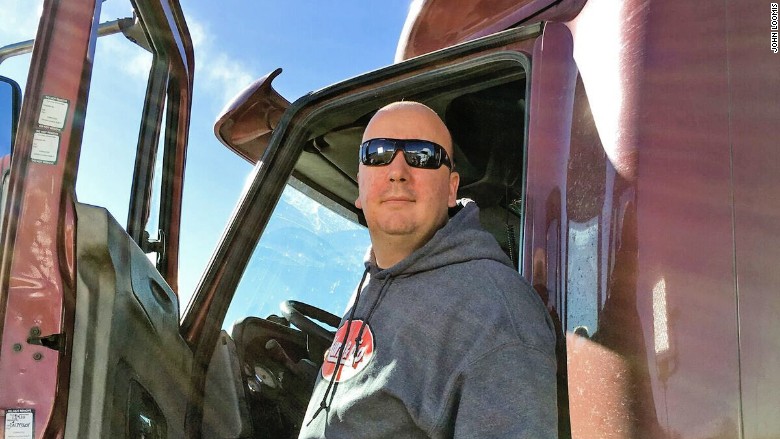 After wrapping up the strongest shoot thus far, I thank Bobby's father for waiting for us to finish and he tells me that its Bobby's birthday. It was already kind of him to make time for us on the road, but on his birthday no less!
4:00 PM My sister's family and I find a gas heater on a rooftop patio in Boulder and play pass the cranky infant during dinner.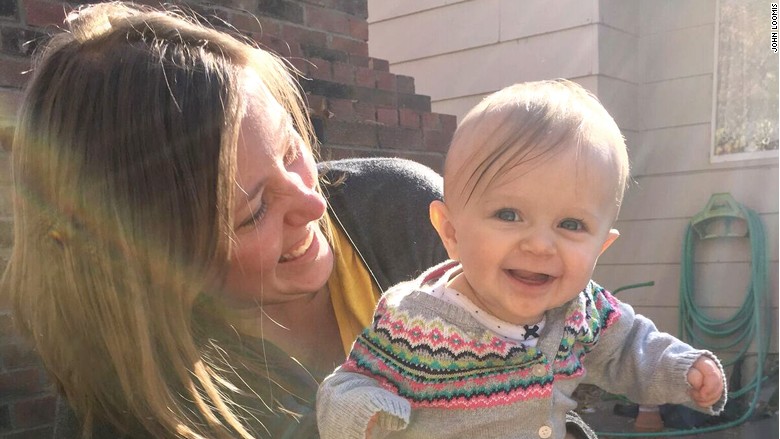 6:00 PM After we get back to the house, I throw my laundry into the dryer. The trip is more than halfway over and I am only just starting to find the spot where my personal vision and the iPhone's capabilities line up. But it's with a sense of completion that I finish editing the first four shoots, uploading them to my editors at CNN, and turn in.
Day 6: Monday, November 14
Denver, Colorado to Portland, Oregon to Queens, New York
4:45 AM I wake up 15 minutes before my alarm.
I have been dreading this day.
No matter how many missteps any of the other days might feature, they all ended in a bed. The best case for today? It will end on a red-eye flight back East.
I quickly finish packing. After quick goodbyes, I refuel the rental car and drive into a beautiful Western sunrise on the way to Denver International Airport.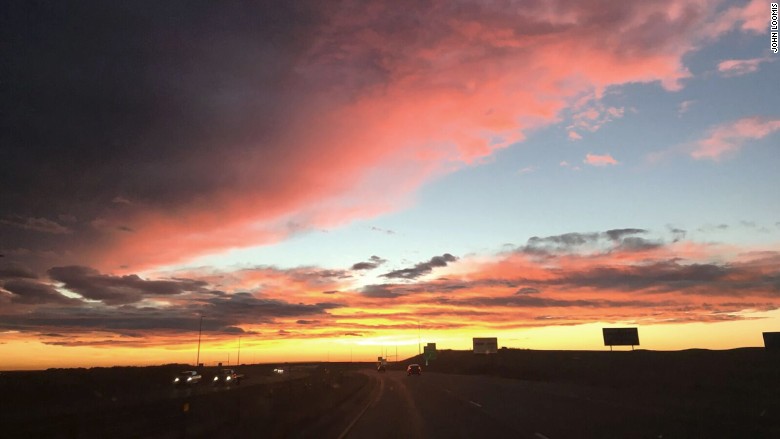 7:00 AM My flight from Denver departs for Seattle on time. But I don't have similar luck on my connecting flight to Portland when there is a long delay.
1:00 PM I finally arrive. Luckily our subject, Ray Sanchez, is flexible when I tell him I might be late, but I still hustle over the iconic carpet of Portland International Airport. I rent another Ford Fusion and zip down I-5 headed outside of Salem.
3:00 PM 100 miles and a cup of coffee later, I pull into Monmouth, Oregon. I meet Ray and immediately wish there was a good reason that our shoot could reference his professional Buddy Holly impersonator experience.
Despite the rain, Ray exudes positivity. The small park downtown is lined with late fall golden leaves. Ray and I talk about creativity versus business sense and we try our best to brace against the occasional strong torrent of wind and rain.
To add a little extra to the image I ask Ray to stay as still as he can but to very slowly spin the top of the umbrella.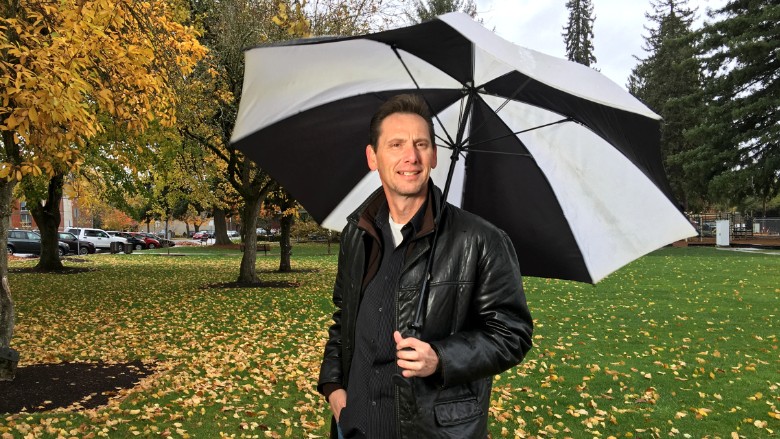 4:30 PM By the end of the shoot, I'm wet and cold but determined to beat the traffic back to the airport.
9:30 PM Back to the airport. Friends are made lamenting the ridiculous day in fantasy football at an airport bar. My flight finally boards and I nod on and off on the way through my connecting flight and into ugly LaGuardia airport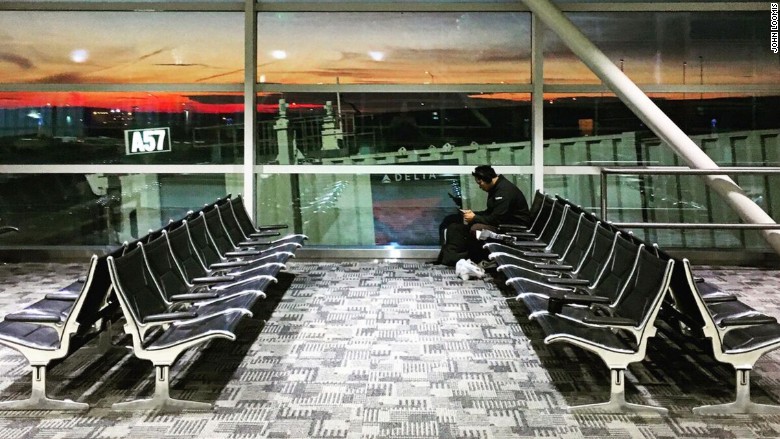 Day 7: Tuesday, November 15
Queens, New York to Washington, D.C.
9:15 AM I stumble off the plane into a beautiful fall day in New York.
Waiting to pick me up is my first assistant Henry who smartly knows the first priority is coffee. We head to Queens to find a spot nearby the shoot location. After a coffee and croissant, I feel mostly normal and the chilly wind off the Hudson helps wake me up.
1:00 PM Our subject Paul is running late. When he arrives it is to the spectacular background of Gantry Park in Long Island City, which looks over Manhattan. The iconic Pepsi sign is just to the North and we mostly have the place to ourselves because of the bitter breeze.
We make quick work of three setups with the Empire State Building looming in the background, and then it's time to pack up the gear for the last time.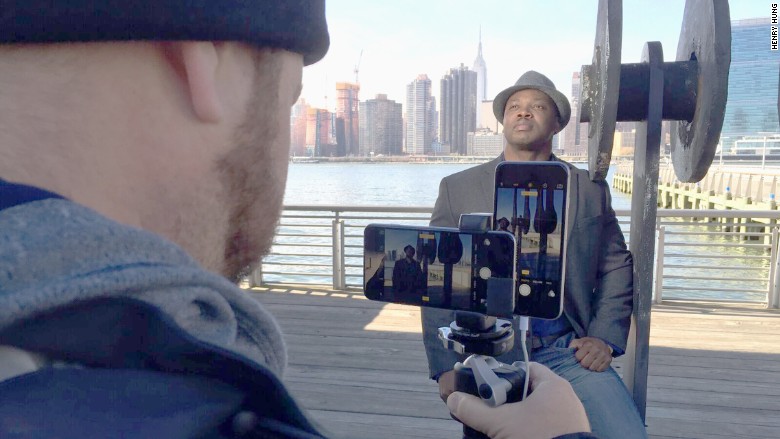 3:30 PM I head into Manhattan and meet a few friends for a late lunch before I hustle down to Penn Station to catch my train. All aboard and the Northeast regional pushes its way South. The exhaustion of the week long trip hits me in full force.
I remember that I had bought a 5-hour Energy at the truck stop outside of Denver, and that allows me to keep going a few more hours, downloading images, organizing files and working on this journal of the trip.
9:45 PM I arrive back in D.C. and sink into the backseat of an Uber. I am home in less than 10 minutes. Sleep is not difficult to find.