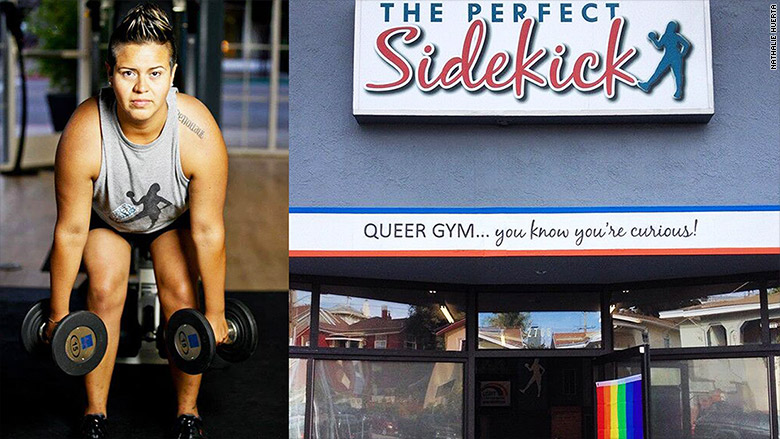 When Nathalie Huerta told her traditional Catholic, Mexican family that she was gay, it was the hardest thing she had ever done.
"That was a very scary moment in my life," Huerta recalls.
Starting her own business was the second scariest thing.
But the 31 year-old founder of The Perfect Sidekick, an LGBTQ gym in Oakland, California that specializes in training people who are transitioning between sexes, has a history of meeting big challenges head on.
Her parents, Maria and Jose, came to the U.S. as undocumented immigrants with six children. Her mom worked as a seamstress and her dad at a car wash in Anaheim, California. Nathalie was the second of her parents' 10 children to be born on U.S. soil.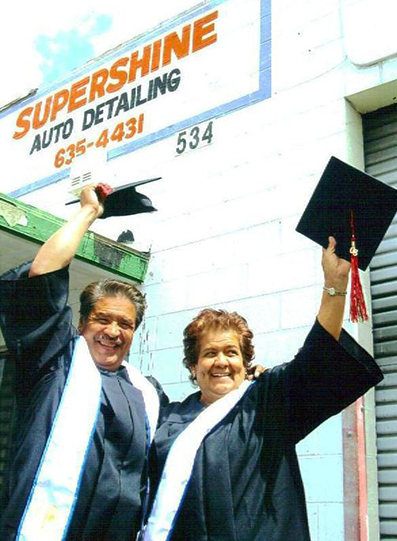 Huerta's parents saved up enough money to open Supershine, an auto detailer. Eventually, they attained their U.S. citizenship, too.
"Most of my childhood memories are in the shop," said Huerta, who often worked at the shop.
She loved payday when her mom would send her around to pay the workers. "They were always happy to see me, because who doesn't like a little kid giving them money?," she said.
Huerta's other love was basketball.
"My parents were big on school and they leveraged my love of basketball in order to keep me on track," she said.
Once she learned that a college would pay tuition so she could play basketball, she became obsessed with getting a scholarship.
"I was always the only Mexican on the team. I was never the best one or the prettiest one, but I was always the one that worked my ass off," she said.
During her senior year of high school, she earned a partial scholarship to Dominican University in the San Francisco Bay Area.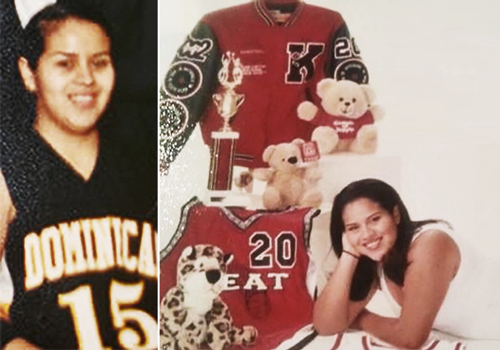 That same year, rumors had started to swirl around high school that Huerta was gay. One day, her younger sisters almost got into a fight defending her. "I had to tell them stop," she remembers.
It wasn't until she was visiting home during freshman year of college that she found the courage to tell her siblings.
Some reacted angrily.
Many of her older siblings have children, and Huerta cherishes them.
"I pleaded, 'Don't take my nieces and nephews away from me,'" she said.
Her parents learned her truth one year later.
"Coming out to my parents and family was one of the scariest things I've ever done," Huerta said. "Things are 100% cool now. It's taken a lot of time and a lot of conversations."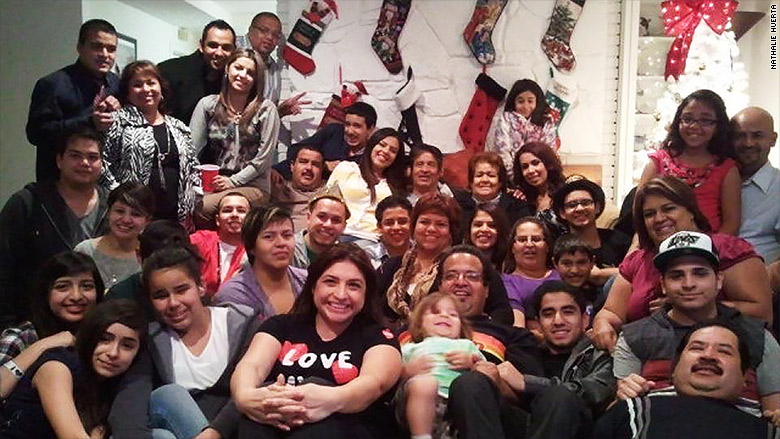 After graduating with a Sports Medicine degree, Huerta began working at LA Fitness in the Bay Area. "I was kicking ass at running my gym. I was next in line to be promoted to district manager," she said.
She was a 23-year-old making $75,000 a year, but Huerta was bored.
"I considered joining the military," she said.
Her mother asked her to apply to business school instead. So she applied and got into Mills College, in Oakland, California.
Huerta read "Rich Dad, Poor Dad," and it had sparked her interest in entrepreneurship. She quit her job and set out to start her own business as a personal trainer while she completed her degree.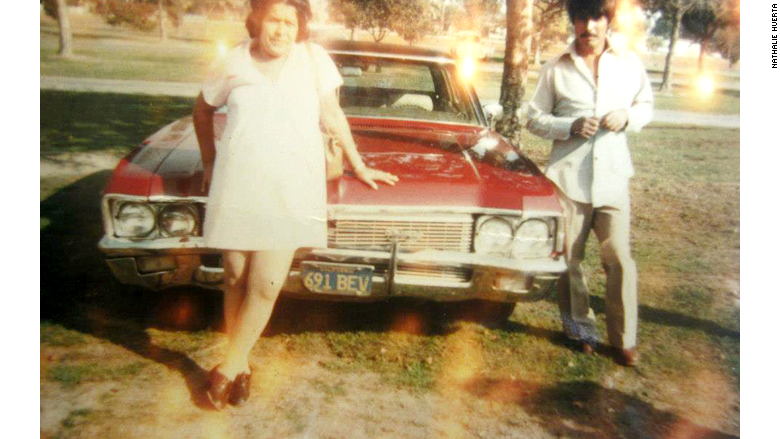 When she first put an ad on Craigslist's "Lessons" section "there were 10,000 other trainers on there," she said.
So Huerta thought about what differentiated her. "I'm a lesbian," she thought, so she moved her ad into the section for "women for women."
"In that first day, I got five clients," she said. "Six months later, I was able to afford a small studio."
She outgrew that space in a year. And by the third year, she was on her third location and had eight trainers.
The Perfect Sidekick just celebrated its five-year anniversary.
But Huerta has had to learn how to operate her business on the fly -- and she admits that she has made some mistakes along the way. In her first few years, for example, she would hire an additional part-time trainer because another one didn't want to work the morning shift. Eventually, she ended up juggling the schedules and the payroll of eight part-timers.
Huerta realized she was catering her business to the needs of her staff instead of to the needs of the business and restructured. She now employs four full-time trainers instead.
Huerta says her business now brings in $250,000 annual revenue. She has plans to add two locations in the next five years and eventually to franchise.
This year Huerta got a fellowship at the Stanford Latino Business Initiative, which helps Latino-owned businesses scale up to $1 million in annual revenue growth.
Now she's working with a mentor through the Stanford Latino Business Initiative and feels like this could be her big break.
Huerta is debating whether she should pay herself "what I should." Her mentor says she's paid her dues and it's time that she allow herself to take home a good salary.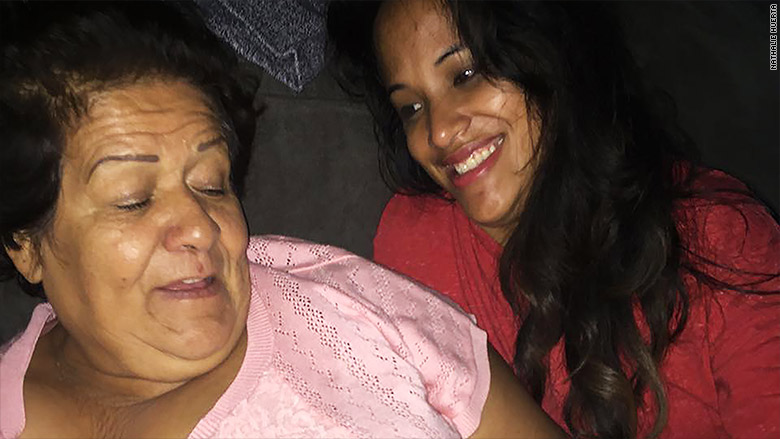 "It's strange because I feel guilty about it, but this is Nathalie 4.0," says Huerta who now has a fiancee and two kids.
"Having my family behind me has been vital in overcoming any challenge, whether in my business or embracing my partner," she said.
Correction: An earlier version of this story incorrectly stated the number of siblings in Huerta's family and said that she dropped out of business school. It also misstated her business' annual revenue.