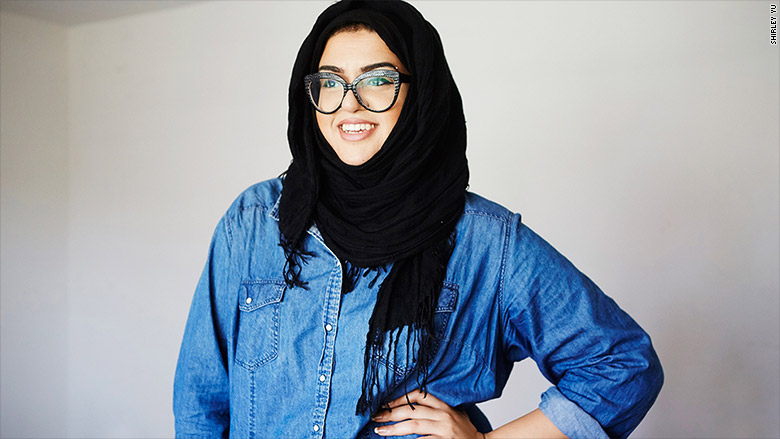 I'm a Muslim and a female founder.
Fed up with the lack of Muslim voices in mainstream media, Amani Al-Khatahtbeh set out to create an alternative.
Enter MuslimGirl.net, which Al-Khatahtbeh aims to establish as the first mainstream media network by and for Muslim women.
It is run by 23-year-old Al-Khatahtbeh along with seven volunteer editors and more than 30 contributing writers.
The site has had some viral hits over the past year. Like one piece that addressed the political implications of a Lebanese porn star wearing a hijab. And another that made light of how offensive it is to ask people to draw Muhammad cartoons. The site also hosts monthly Google Hangouts to discuss current events and issues like the Chapel Hill murders.
"Muslim women are the religious minority that are most visible. We're the ones that wear scarfs on our heads," said Al-Khatahtbeh. "[But] we never had an input or a say in how we were portrayed."
Al-Khatahtbeh, whose parents come from Jordan, works on the company full time.
She's currently developing a MuslimGirl Safety Kit: a series of online workshops that will train young women to combat and report sexism and racism.
She is also learning how to navigate the fundraising process.
"All the investors I've spoken to so far are men," she said, although her experience has been positive: "They do get it -- and they're seeing dollar signs."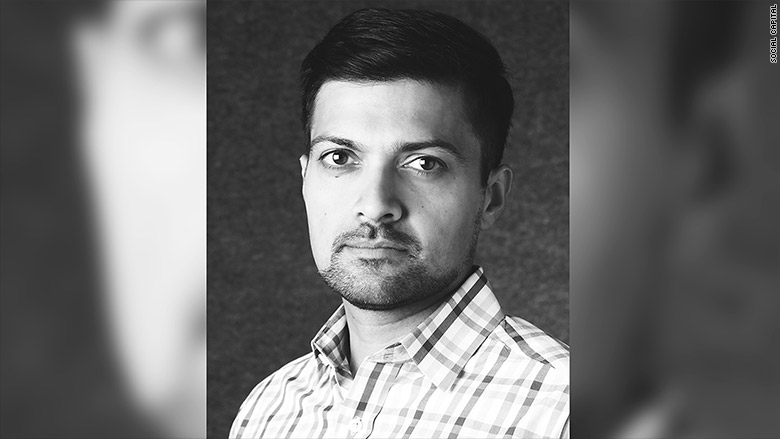 I'm Muslim and a venture capitalist.
Mamoon Hamid is a rarity in Silicon Valley.
Hamid is a cofounder and general partner at Social Capital, an early-stage VC firm. And he's also a practicing Muslim.
Hamid, who was born in Pakistan but grew up in Germany, says he fasts during Ramadan, doesn't drink, and goes to a mosque on Fridays. But Hamid says he's never felt excluded because of his religion. He's bonded with his colleagues and friends over a love of technology.
He and his partners at Social Capital are cognizant of today's hot button issue: diversity.
In collaboration with tech site The Information, Social Capital gathered data on senior investment teams at 75 VC firms. The data, released in October, showed that less than 1% of senior venture capitalists were black and only 1.3% were Hispanic.
Social Capital aims to invest in diverse founders who are tackling the "world's largest problems," said Hamid.
"We think of technology as a leveler. How do we create a level playing field?" said Hamid, who has invested and sat on the board of companies including Box (BOX) and Slack. "We don't think we can do that well if there's a lack of diversity of opinion, which comes from life differences."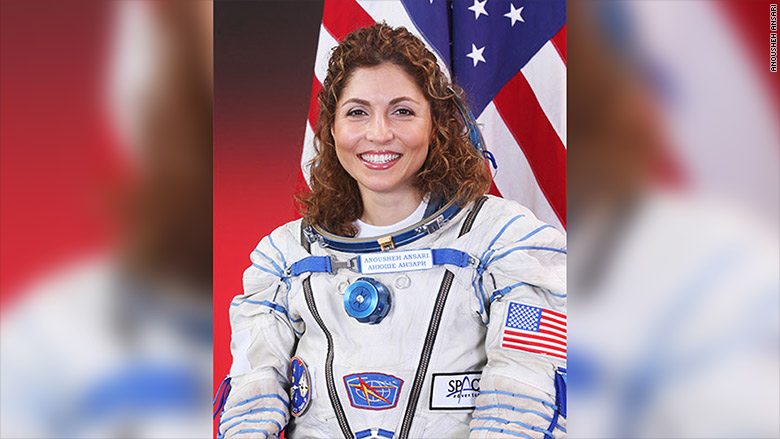 I'm a Muslim and an astronaut.
Anousheh Ansari isn't into labels. After all, how does a woman whose resume reads astronaut, engineer and entrepreneur define herself?
"First of all, I'm a human being. Secondly, I look at myself as a problem solver," said Ansari, who didn't speak any English when she moved to the U.S. from Iran at age 16.
Fast forward 30 years. Ansari, an electrical engineer, was the first Muslim woman to travel to space as a "tourist." Now, she heads up Prodea, a tech company she cofounded in 2006. Prodea is a software platform that focuses on home connectivity, known as the "Internet of things." Its technology is also being used in India to help bring remote villages online for the first time.
"I have all the things that could give me a disadvantage on an application," said Ansari, who is now based in Texas. "It's not just being a woman but also being born in Iran. ... 'Yes, I'm a Muslim.' Next thing is you hear is a long pause. I have to go through the additional process of educating people."
Ansari is passionate about making the business world more accepting to women.
"It will make a difference in how our world looks in the future if more women are involved," she said.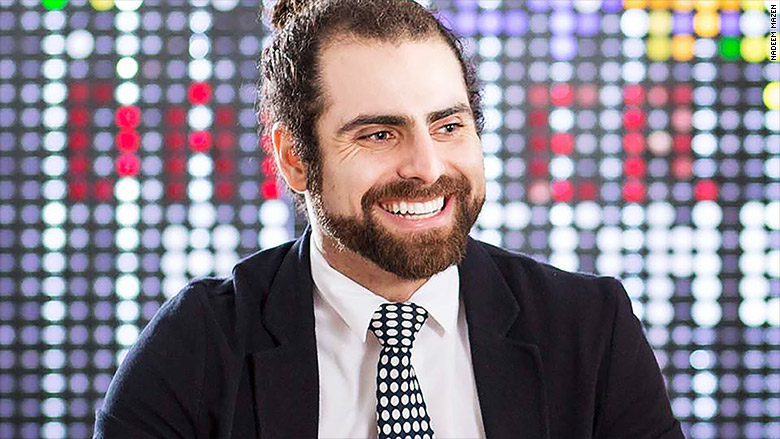 I'm Muslim and a city councilman.
Entrepreneur Nadeem Mazen was recently reelected for a second term as a city councillor in Cambridge, Massachusetts.
Mazen, who grew up in Boston and attended MIT, said he's often asked whether his identity as a Muslim can mix with his role in American politics. Mazen, 32, says his cultural identity is actually what drove him to get involved.
"There's an [Islamic] principle called 'fard kefayah' ... if some basic human need isn't being fulfilled, it is each person's responsibility to drop what they're doing to fulfill that obligation," said Mazen, whose father is Egyptian.
Mazen puts that principle into practice in City Hall. He's pushing for a minimum wage hike to $15 an hour and donates 1/3 of his councillor's salary to community members who are giving back.
But Mazen spends most of his time heading up Danger!Awesome, a manufacturing and design startup.
"It's really bringing creativity to the masses," said Mazen, who also had creative studio called Nimblebot. "No particular person should be favored, everyone can have access."
Danger!Awesome offers services like 3D printing and laser cutting, as well as classes and workshops. "It's taking maker equipment out of big warehouses so anyone can have access," he said. And it's conveniently located about a block from City Hall.