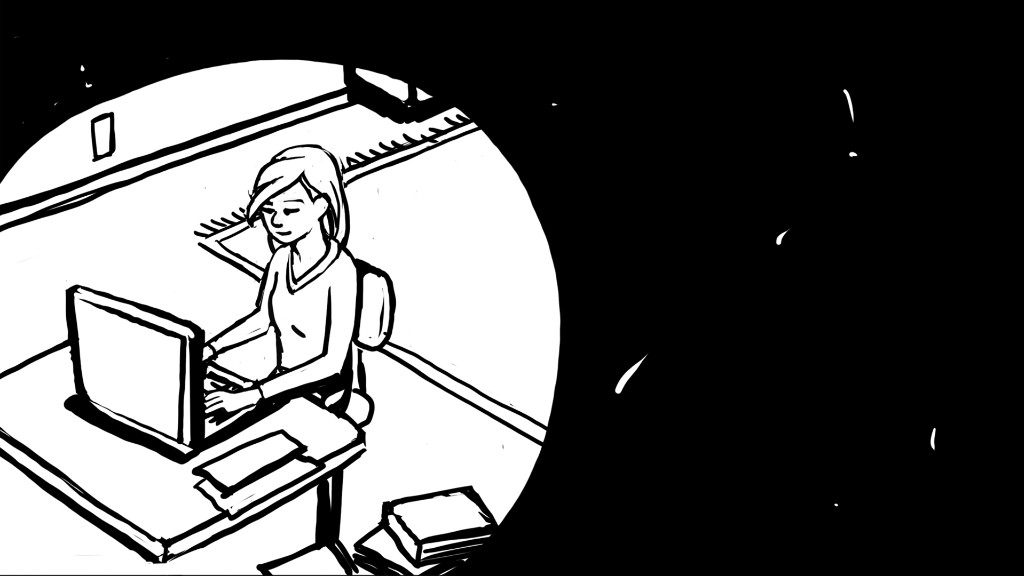 When you meet Shyama Rose, there's something familiar about her. She's petite, blonde, has an air that makes you feel like she'd be good to grab a beer with.
On her lower back, there's a tattoo she says looks like an upside-down chicken -- she got it over a decade ago, it's a dragon.
She's a hacker. What started as a childhood hobby not only provides her with a living, it saved her life. Hacking helped her escape from the oppressive religious community where she was raised. The ashram, Barsana Dham, was led by a pedophile who sexually abused her.
Some of this may sound familiar. Shyama Rose is an almost uncanny real-life version of The Girl with the Dragon Tattoo.
"I think the story of me and The Girl with the Dragon Tattoo are fairly similar," Rose said. "She certainly hacks people ... and she has a hell of a past."
Like the fictional girl with the dragon tattoo, Lisbeth Salander, Rose's story begins with dark moments from her childhood.
Related: This hacker knows if the government is spying on you
She grew up on a religious compound outside of Austin, Texas, where hundreds devoted their lives to a guru known as Swamiji. It was all a cover for a horrifying perversion: Swamiji was convicted of molesting two of the girls on the compound.
Rose was 11 when it happened the first time.
"I was standing in the kitchen ... wearing this gigantic sari... and he was trying to adjust it around me and he just, you know, started touching."
The abuse went on for seven years. She says followers like her mother were brainwashed and unable to help.
"Not only did they not stop it, they acknowledged it and promoted it. They would send us into this guy's hands on a regular basis and told us to enjoy it."
For solace, Rose escaped into a Macintosh SE that her mother bought for her.
"When I got the computer it was the lightening in my life," she said. "It was a total savior."
Related: My hack stole your credit card
At the ashram, she learned to code, and then to hack. When she graduated high school, Rose did something that very few people in her community did: she went to college. She left the compound, and became a top gun in the cybersecurity sector.
"I feel the need to protect because I've seen a lot of bad things happen in the world," she told CNNMoney.
To satisfy that need, Rose's job today is to think like a bad guy and trip them up before they can attack.
She's what you'd call a White Hat hacker, and she has worked for some of the biggest companies in the world, keeping hostile hackers out of their networks. She identifies places where outsiders -- like unfriendly governments, the Syrian Electronic Army or competitors trying to steal intellectual property -- might get in, and then figures out how to prevent it.
Related: I was trying to spy and hackers stopped me
For example, she was hired by the Nasdaq stock exchange to keep hackers out of its system.
"If China would attack Nasdaq, how would they do it?" Those were the kinds of questions Rose was hired to answer. She would analyze Nasdaq software, looking at where users entered data and figuring out how a bad guy would make the system accept spyware.
As an adult, Rose was able to take on her own attacker. In 2011, Rose testified against Swamiji. He was convicted on 20 counts of indecency with a child and sentenced to 280 years in prison. He posted bail -- $11 million -- and fled before he could be locked away. Swamiji is still on the run.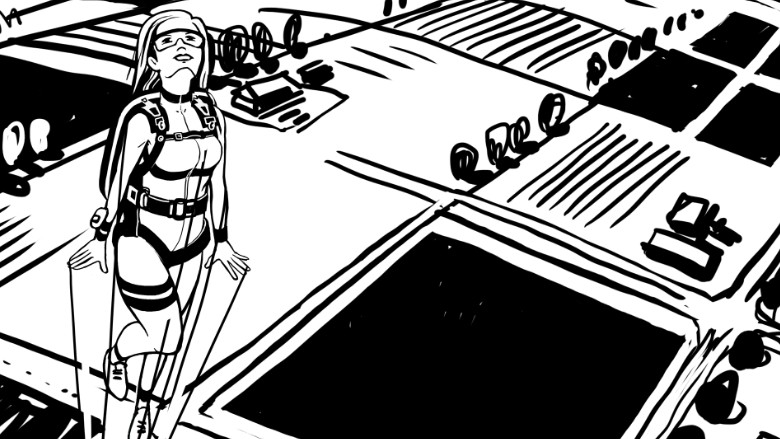 Rose finds release in other ways, too. The fictional Salander rides a motorcycle around Sweden; Rose wears a similar helmet as she falls out of the sky over Southern California. She spends nearly twenty hours a week on a landing strip in the middle of the mountains -- skydiving is where she finds peace and control.
"A lot of people would think they're completely different -- like, hacking is completely neck up [and] skydiving is neck down," she said. "To me, they're complementary, so I get to control both my body and my mind at the same time."
She describes skydiving as an experience that takes her through the roller coaster of life. At 35, hers has had some wild swings.
"I have every right to be a coked-up prostitute ... but I would rather be a nerd."
Related: One on one with Anonymous