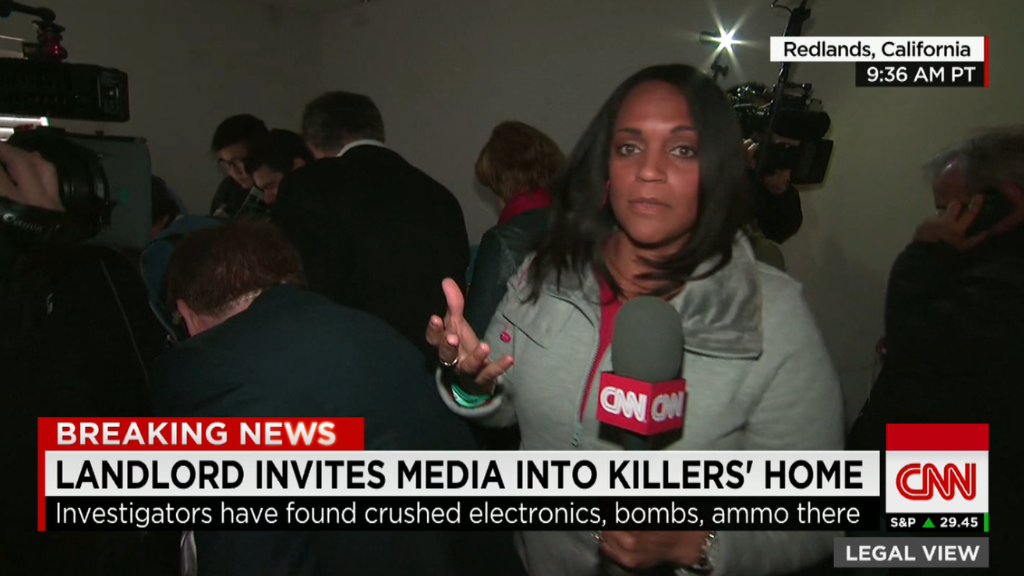 If you happened to browse Twitter this weekend, there is a good chance you saw a photo of the New York Times' front-page gun editorial riddled with bullet holes.
That was the handiwork of conservative commentator Erick Erickson, who signaled his disagreement with the Times' call for stricter gun control measures by shooting up the newspaper.
After using the editorial as target practice, Erickson, a Fox News contributor and the founder of the conservative website RedState.com, posted a photo of the damaged front page on Saturday. On Monday, Erickson was still talking about his stunt.
"Well, you know, I read the editorial. It was so full of holes to begin with, I figured I'd put some actual ones there," Erickson said during an appearance on "Fox & Friends."
"Fox & Friends" co-host Steve Doocy quipped that Erickson was "one of the few people who actually bought the New York Times over the weekend."
"I was given it for free," Erickson replied. "When a store manager found out what I was going to do, he was happy to give it to me."
Related: 'End the gun epidemic' - New York Times front page editorial
The Times generated quite the stir with its Saturday editorial on the "the gun epidemic." It was the first time the newspaper ran an editorial on page one since 1920, when it expressed regret over the nomination of Warren G. Harding.
And while Erickson's response was perhaps the most notable, other conservatives took their own swipes at the Times.
Weekly Standard editor Bill Kristol scoffed that the Times ran no front-page editorials "rallying [the] country against Nazism, Communism, or segregation."
"Only against Harding and guns," Kristol said.
Kristol predicted that the editorial would make for a "great prop" for Republican presidential candidates to "wave around" during their visits to Iowa on Saturday. He was right.
Ted Cruz said the editorial could be found in the dictionary "under 'O,' for 'out of touch.'" Chris Christie dismissed it as "liberal clap trap."
Christie, who has had his fair share of feuds with the Times, accused the newspaper of exploiting the shooting rampage in San Bernardino, California, which he said had "nothing to do with gun control."