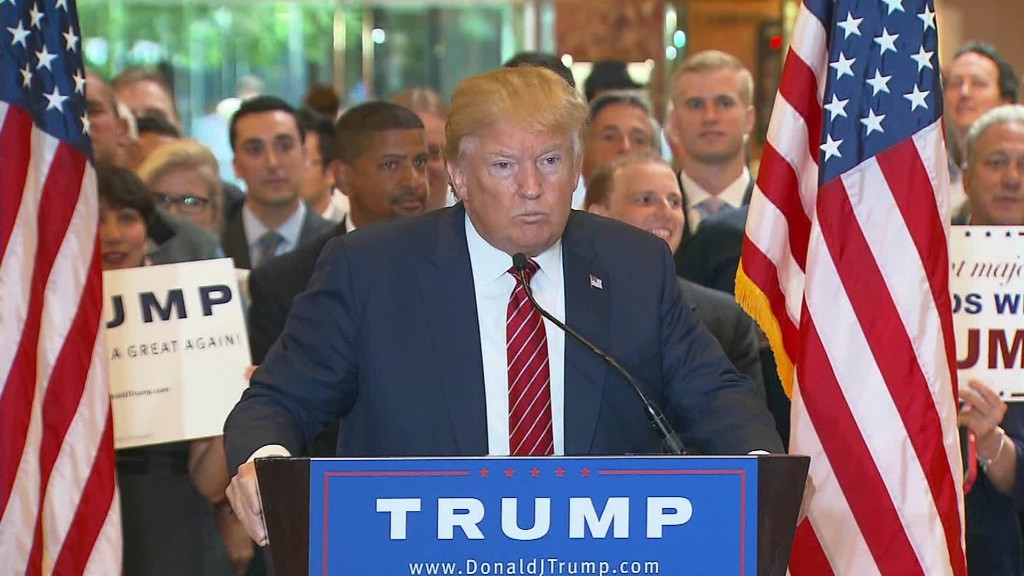 Donald Trump has lost a vote -- workers at Trump International Hotel in Las Vegas voted to join a union.
The Culinary Workers Union and Bartenders Union, both affiliates of UNITE HERE, said more than 500 employees were eligible to vote in the two-day election last week. The results were released Monday.
Trump International Hotel is a non-casino hotel, owned by Trump and fellow casino owner Phillip Ruffin, according to the unions.
The unions say the vote comes nine months after workers at Trump International Hotel Toronto voted to join UNITE HERE, and one week after those workers ratified their first contract.
Related: Jeff Bezos wants to send Donald Trump into space
"Trump Las Vegas workers have spoken loud and clear," said Geoconda Arguello-Kline, secretary-treasurer of the Culinary Union. "Trump Las Vegas should recognize the workers' vote immediately and sit down with us to negotiate a contract as soon as possible."
Spokespeople for the hotel were not immediately available for comment on the vote.
Nevada is one of the most heavily unionized states in the country. The two unions represent more than 57,000 workers in Las Vegas and Reno, including workers at most of the casino resorts and five other non-casino hotels.