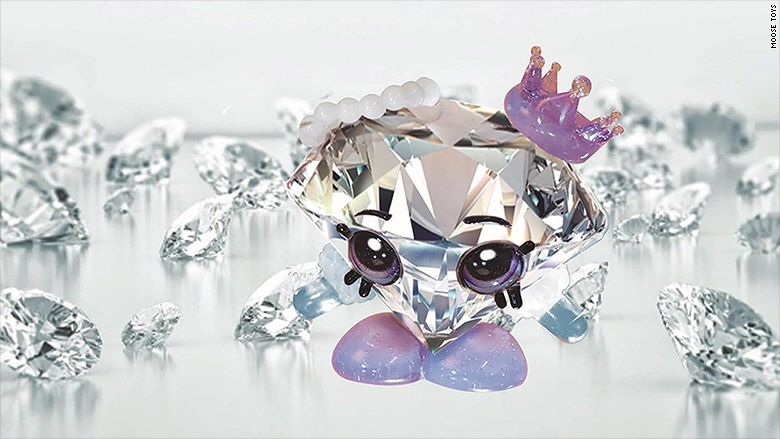 Shopkins, the tiny cute plastic toy characters based on everyday objects, have triggered a global craze.
How intense is it? Someone paid $21,500 for just one of the inch-and-a-half toys.
The particular figurine is named "Gemma Stone," which was added to the Shopkins cast in February.
All the Shopkins characters look like everyday items that kids encounter in their daily lives, from frozen peas to shoes to staplers.
Each toy character has a quirky name like "Poppy Corn," "Penny Pencil" and "Cheeky Chocolate" and a whimsical expression.
Gemma Stone, based on a piece of crystal, is the rarest all of them all -- toymaker Moose Toys never intended to make her for sale. She was only created to make special appearances in YouTube videos.
Moose Toys has sold more than 115 million Shopkins toys (generally priced at $2.99) since launching in 2014.
Shopkins's popularity propelled it to the No.2 trending toy search on Google (GOOGL) this October.
"The idea with Shopkins is to inspire kids' imagination," said Ally Barajas, VP of marketing for Moose Toys. "Kids are not only collecting them and swapping them but also creating their own stories for their characters."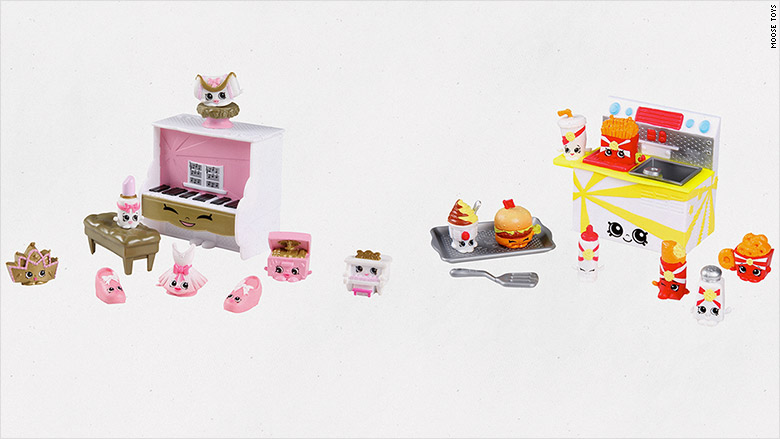 There are 420 individual figurines in the Shopkins universe, including some limited edition ones that for thousands of dollars on eBay (EBAY).
Because the Gemma Stone toy character was unattainable, it made her a highly-coveted character, said Barajas.
So the company decided to use her popularity for a good cause.
Related: Hottest new Star Wars toys unveiled
It created a handblown glass one-of-a-kind version of Gemma Stone to benefit the Toy Industry Foundation, a nonprofit that delivers toys to underserved and at-risk children.
The eBay auction, which ran Nov. 30 to Dec. 7, got 118 bids. The winning bid came from Florida.
"We're thrilled for our fans," said Barajas.
But many of them will be left disappointed. "We don't intend to make another Gemma Stone character for sale," she said.
Correction: A headline on an earlier version of this article said that Gemma Stone was made of plastic. In fact, she is made of glass.