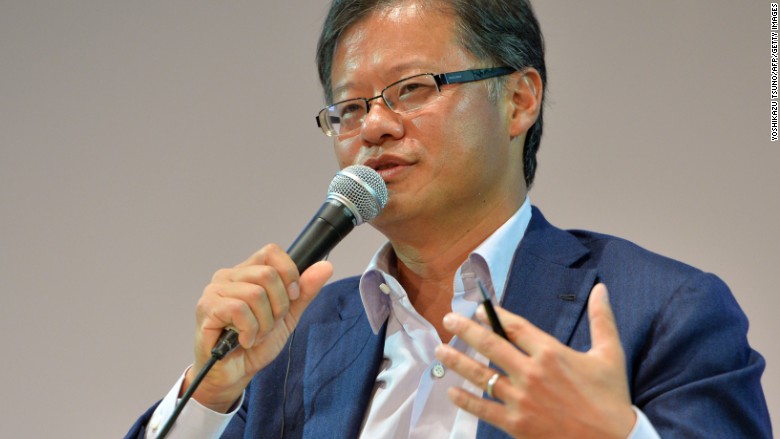 Uber's China rival, Didi Kuaidi, is bringing Yahoo co-founder Jerry Yang on board, as competition continues to heat up between the two ride-hailing apps.
Yang will serve as a senior adviser and board observer, the company said in an announcement.
"His experience and insights on the global and Asian technology sector will greatly benefit Didi's long-term strategy to build a leading mobile Internet platform of global scale," said Cheng Wei, founder and CEO of Didi Kuaidi.
Adding Yang is Didi's latest move in a larger global expansion. The company already holds the lion's share of the market in China, outpacing Uber. And it's now using partnerships and investment dollars to grow internationally.
Earlier this year, Beijing-based Didi announced a partnership with U.S.-based Lyft that will make it a lot easier for users to hail rides while visiting either country.
Related: Why China is so tough for Uber to crack
Starting in 2016, Lyft users can travel to China, hail a ride using their Lyft app, and pay in U.S. dollars. Chinese travelers can do the same in the U.S. using Didi's app.
That agreement expanded last week to include Southeast Asia's GrabTaxi and India's Ola Cabs.
Yang was an early investor and board member of Alibaba, a giant e-commerce firm that currently backs both Didi and Lyft. He co-founded Yahoo (YHOO) in 1995, and served at the company in various executive roles through 2012. He is now a founding partner of a Silicon Valley venture capital firm, and an independent director on Lenovo's board.