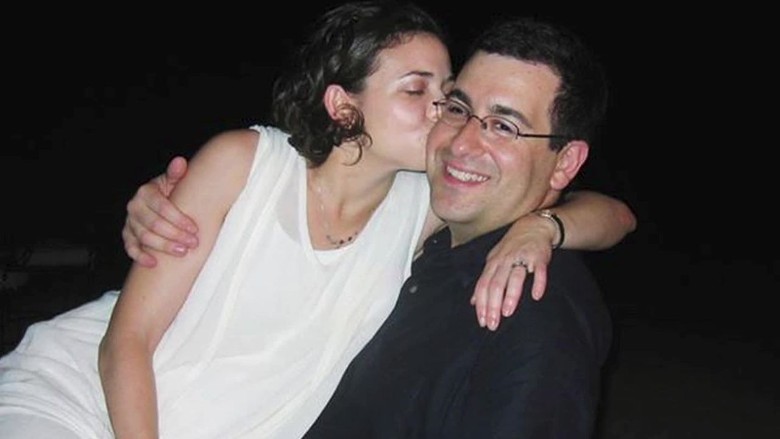 Sheryl Sandberg said that Facebook helped her get through the grief she felt after her husband died suddenly in May.
A month following her husband Dave Goldberg's death, Sandberg posted an emotional essay on the social network about death, grief and love.
The post has received more than 70,000 comments, and Sandberg said that response helped her feel less alone.
"I think the support of strangers and our friends made a huge difference," she told Savannah Guthrie on the "Today" show Wednesday morning.
"I think loss and then trying to rebuild, and resilience, is such a huge part of the human condition, and by sharing that on Facebook, I felt part of that global community."
By sharing what she was going through, Sandberg says it helped people talk to her about her loss, and made her feel less alone.
"I wasn't sure if I was going to post it," she told Guthrie.
But after she did, she said people knew how to approach her instead of looking at her like "a deer in the headlights."
"I shared how to talk to me and how I was feeling, and it changed a lot," said Sandberg. "People knew what to say, people started talking to me more openly."
David Goldberg died while the couple was on vacation in Mexico seven months ago. He was 47, and CEO of SurveyMonkey.
In Sandberg's post, she talked about the isolation and fear she felt, and gratitude she learned.
"As heartbroken as I am, I look at my children each day and rejoice that they are alive. I appreciate every smile, every hug. I no longer take each day for granted," she wrote.
The primary reason for Sandberg's appearance on the Today show was to discuss the most talked about topics and news on Facebook of 2015.
The company published its annual list on Wednesday, and the top three issues this year were the U.S. presidential election, the terrorist attacks in Paris, and the Syrian civil war and refugee crisis.