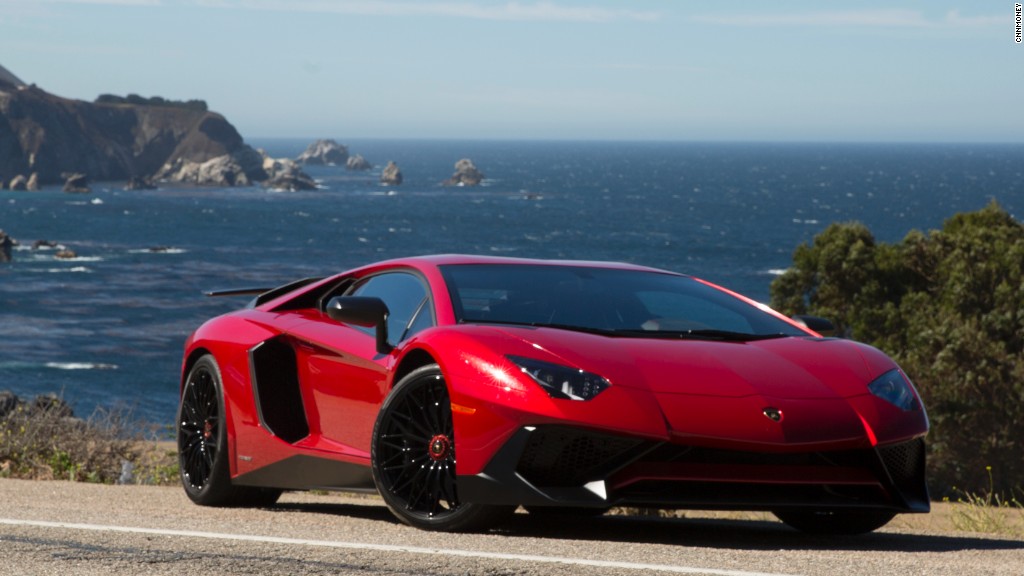 When I'm driving a car that costs as much as a suburban home I often get asked, "Is that car really worth that much?" A surprising amount of the time, the answer is actually "Yes, it is."
These cars are in a totally different league from the vehicles most of us drive to work each day. For one thing, they're specialty instruments and the people who own them usually own a full set, as if they were finely crafted tools. They might have a Bentley for family trips to the country as well as a Ferrari for bombing around the open road on weekends. And, for their various intended purposes, these machines are exquisite.
These are some of the super-expensive cars I got to spend time in this past year that prove that, yes, the rich really do get better things.
Lamborghini Aventador SV
The Lamborghini Aventador SV is actually kind of a bargain at $500,000. With 740 horsepower, the lightweight Aventador SV has as much power as the $4 million Lamborghini Veneno.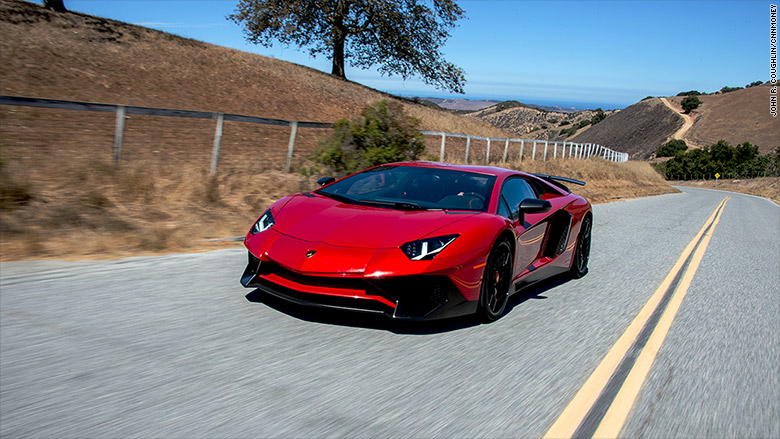 The relatively cheap Aventador is fun, fast, engaging and gets attention anywhere it goes. In other words, it's a Lamborghini.
Ferrari California T
The California T is Ferrari's "entry level" car. The base price: a mere $199,000.
Not really a ripping track car, it's designed to be a comfortable, but exciting, high-speed cruiser. It would be the ideal car for a trip down the Pacific Coast Highway in its namesake state.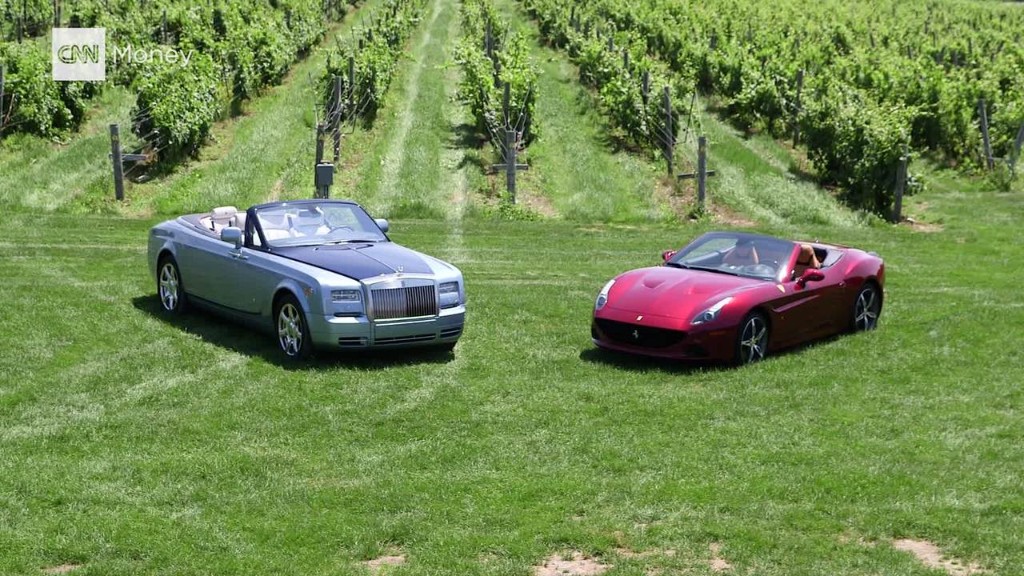 The T in the name is for the turbocharger on the car's 553-horsepower 3.8-liter V8 engine. Using turbocharging to boost power helps Ferrari to get better fuel economy while still providing the speed and excitement customers are looking for.
Rolls-Royce Wraith
It's the fastest Rolls-Royce ever, but it's not exactly a sports car. Weighing about 5,000 pounds, the Wraith is huge for a 2-door car. Even so, the Wraith can hurtle from zero to 60 miles an hour in just 4.4 seconds. And it feels surprisingly well controlled even at high speeds.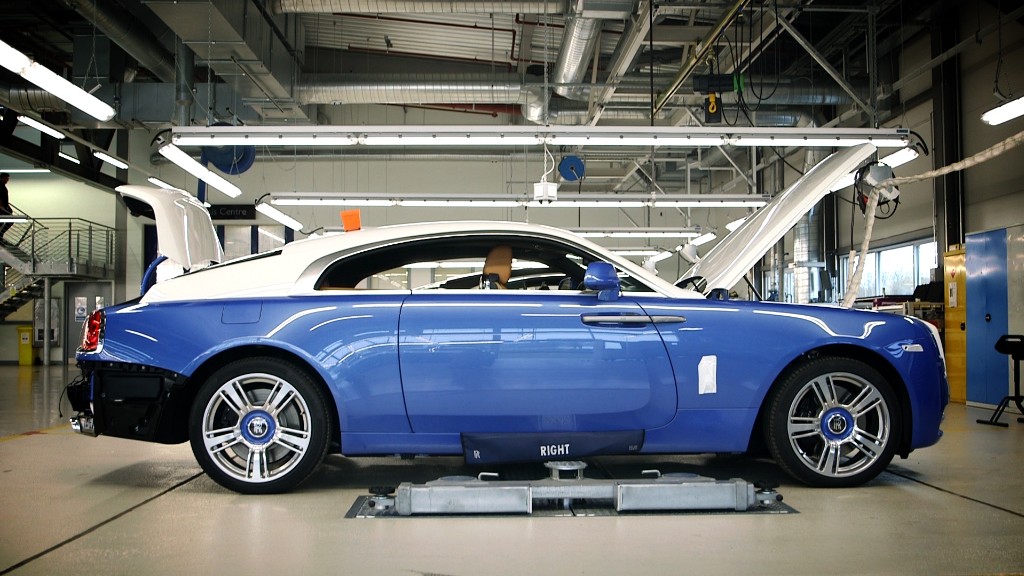 The car's interior, featuring lots of wood grains, was inspired by luxury yachts, according to Rolls-Royce. The roofliner is peppered with fiber optic lights that make it look like a star-filled night sky.
McLaren 650S
This McLaren 650S is a supercar suited for real roads as well as racetracks. At street speeds, the ride is smooth enough but the McLaren still feels agile. And if you get a chance to hit the track, its turbocharged V8 engine can take you from zero to 100 miles an hour in just 5.7 seconds.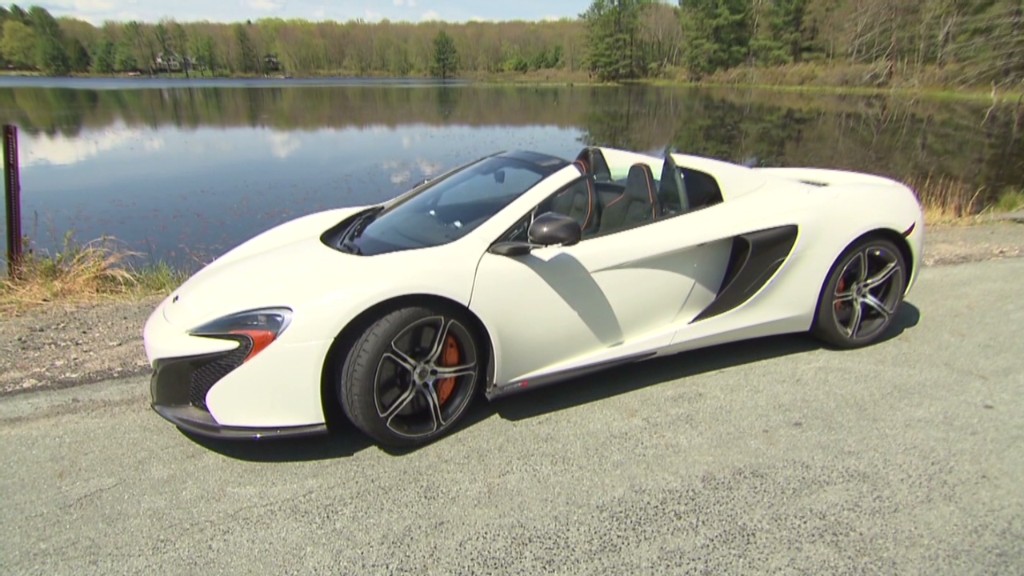 It's light -- about the same weight as a Toyota Corolla -- and features a super-slippery aerodynamic design.
Bentley Mulsanne Speed
It's as big and heavy as an SUV, but, thanks to its 530-horsepower engine, the Bentley Mulsanne Speed can pull itself from 0 to 60 miles an hour in just 4.8 seconds. Inside, you can enjoy luxuries like a power-massaging backseat, a refrigerator for your champagne and thick wool carpeting.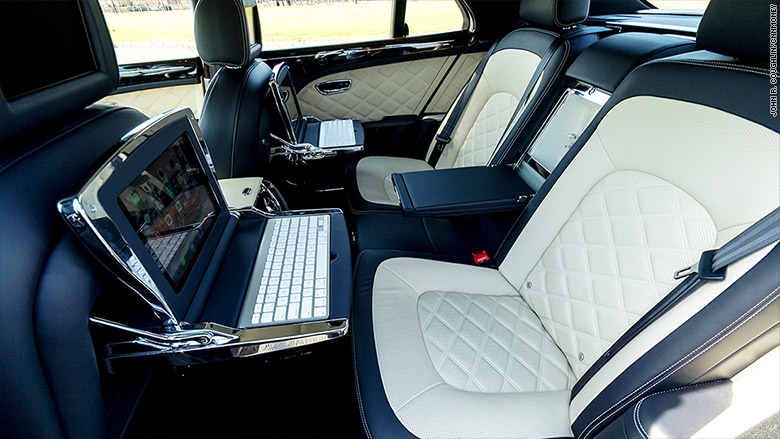 But all that power and elegance doesn't come cheap -- be prepared to shell out more than $400,000, including, in this case, almost $70,000 in options.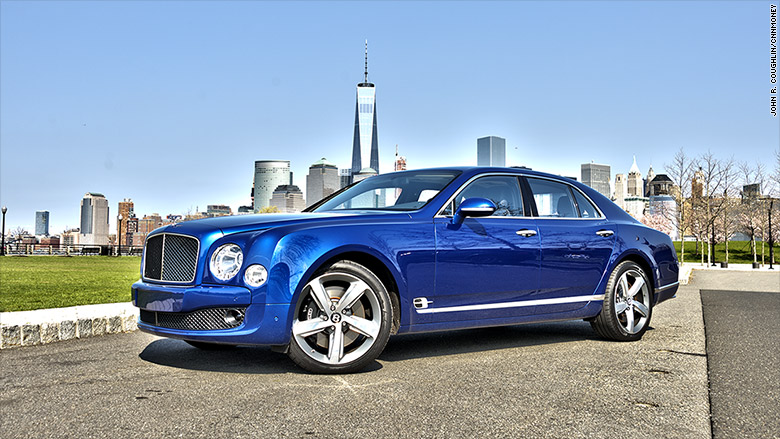 This is a car for people who simply want the ultimate. No matter the price, they want to know there's nothing better -- or faster.